Peter Apelgrens SVT 1 semesteräventyr Småland med James Bond Gunnar Schäfer i Nybro på James Bond Museet
James Bond 007 Museum Youtube Channel 508 subscribers • 1,822,270 views Registered April 19 2007
James Bond Gunnar Schäfer picture is taken MI6 in London  
501 svenska platser du måste se innan du dör James Bond Museet Nybro Sverige av Martin Svensson, Leif Eriksson, utgiven av: Lind & Co

James Bond documentary 2017. Watch Swedish SVT trailer Kulturnyheterna
James Bond Gunnar Schäfer Nybro Sweden till Gomorron Sverige 2 maj part 1/part2


James Bond has 007 James Bond museum in Nybro Sweden TT/NTB SCANDIX
Gunnar Schäfer has gathered James Bond Gadgets for nearly 50 years. The collection ...
Gunnar has also added James Bond in his name and had it approved by the tax authorities.

Magikern Joe Labero hos James Bond Gunnar Schäfer..James Bond och James Bond 007 Museum in Nybro Sweden
50-års Bondfest hos Magikern Mr. Joe Labero. Mr. James Bond Gunnar Schäfer från James Bond 007 museet i Nybro Sweden
Stockholm Teaterskeppet som ligger vid Slussen. Joe Labero 2 st egentillverkade 007 champagne glas som present.
James Bond inbjuden av Joe Labero till Kalmarsalen för att se hans 20 åriga jubileumshow söndag 2 oktober 2011
Joe Labero besökte Bond... James Bond Drack champagne Bollinger och spelade roulette i James Bond Museet i Nybro Sweden

NRK Norge TV visit The James Bond 007 Museum in Sweden Nybro
Meet Mr Bond...James Bond alias Gunnar Schäfer, Interview with Pierce Brosnan ex. James Bond
50th jubileum Skyfall James Bond Gunnar Schäfer. James Bond 007 Museum Sweden Nybro




Postkodmijonären TV 4 visit James Bond 007 museum and James Bond Gunnar Schäfer Nybro Sweden
Bond expert of James Bond film SPECTRE

Swedens and Nybros uppmärksammade Bond-expert Gunnar James Bond Schäfer såg premiären av den nya filmen Spectre i Hultsfred.
Sveriges Radio worlds acclaimed Bond James Bond expert Gunnar Schäfer saw the premiere of the new movie Spectre in Hultsfred.


Glass design James Bond 007 Museum Limited Edition James Bond 007


Invitation to the launch party at eBay Ebay TV! James Bond Gunnar Schäfer
JAMES BOND MUSEUM NYBRO SWEDEN

Polish visitors James Bond 007 Museum Nybro Sweden malypodroznik.pl/swiat/szwecja2013/


Walther LP 53 pistol held by Sean Connery as James Bond 1963 "From Russia With Love"
On Display in James Bond 007 Museum Nybro Sweden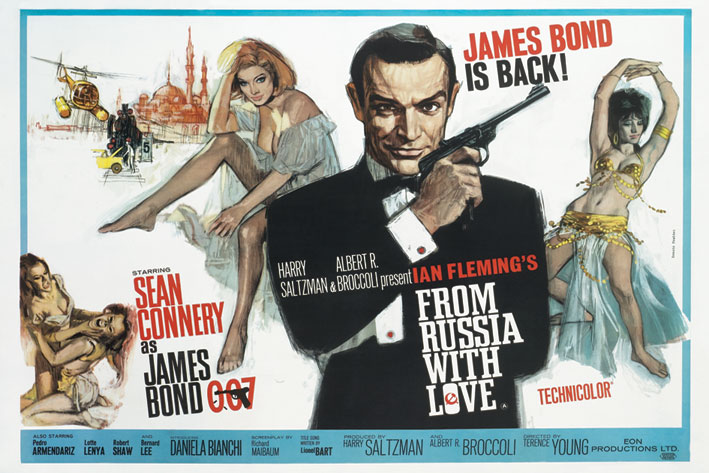 My name is Bond ... James Bond Nordens Herligste James Bond Gunnar Schäfer Bård och Vegard Ylvis från TV Norge
Ylvis The Fox meet James Bond Nybro Sweden
Birds of the West Indies by author James Bond an American ornithologist.
The Nobel Prize


James Bond film Tomorrow Never Dies is named in two Bondfilms from 1997 with The Nobel Prize and Thunderball 1965






Many thanks Nikki for the book to The James Bond Museum Nybro Sweden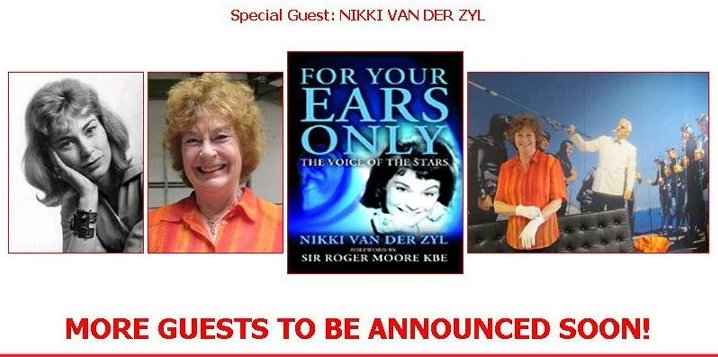 Nikki Van Der Zyl
"For Your Ears Only The Voice of the Bondgirls"

Mr Wimbledon Tennis oraklet
Björn Hellberg träffar James Bond

Bond skådis Dolph Lundgren leder Melodifestivalen 2010!


Kevin McClory-Ian Fleming-Broccoli-Saltzman


James Bond, behind scenes from 'Tomorrow Never Dies' were filmed in Hotel Atlantic Kempinski Hamburg
James Bond on the top of the roof in Bondfilm Tomorrow Never Dies 1997.


007 Saab 900 Turbo GM lägger ner SAAB räddas av Bond?
Role playing game James Bond 007. By Victory games New York.


Bollinger 002-007 special edition to the Agent 007

Bollinger R.D. 1997 for Bond 23
SKYFALL


This very luxurious champagne buy Bond to Koskov in The Living Daylights. "Bollinger D, the best!" shouts Koskov, but M looks hard at Bond. "The brand on the list was questionable," said Bond
Champagne Bollinger RD 2002

1952-2002 50th years anniversary



Gunnar James Bond Schäfer sing James Bond 007 Museum`s Soundtrack

James Bond 007 tattoo and Helgonet- Roger Moore
James Bond game cheats Den förlorade Bond-filmen "Warhead"

JAMES BOND
EN FADERSGESTALT
Author: Gunnar Bond James Schäfer

Copyright © 1959-2017 www.007Museum.com All Rights Reserved





James Bond 007 Museum Nybro, Sweden. www.007museum.com
Contact: 007museum@telia.com tel. +46-481-12960 Open Daily 10.00 - 17.00 (lunch 13-14) Sat 10.00-14.00
Adress: James Bond 007 Museum, Emmabodav. 20 382 45 Nybro, Sweden 0481-12960
James Bond Materials© 1962 - 2017 United Artists Corporation and Danjaq, LLC. 007 Gun Logo© 1962 United Artists Corporation and Danjaq, LLC. 007 Gun Logo, Iris Logo,
JAMES BOND and all other James Bond related trademarks - Danjaq, LLC. All Rights Reserved. Copyright