RICKSHAW TUK TUK TAXI JAMES BOND MOVIE OCTOPUSSY
DISPLAY JAMES BOND 007 MUSEUM NYBRO SWEDEN https://007museum.com/Octopussy.htm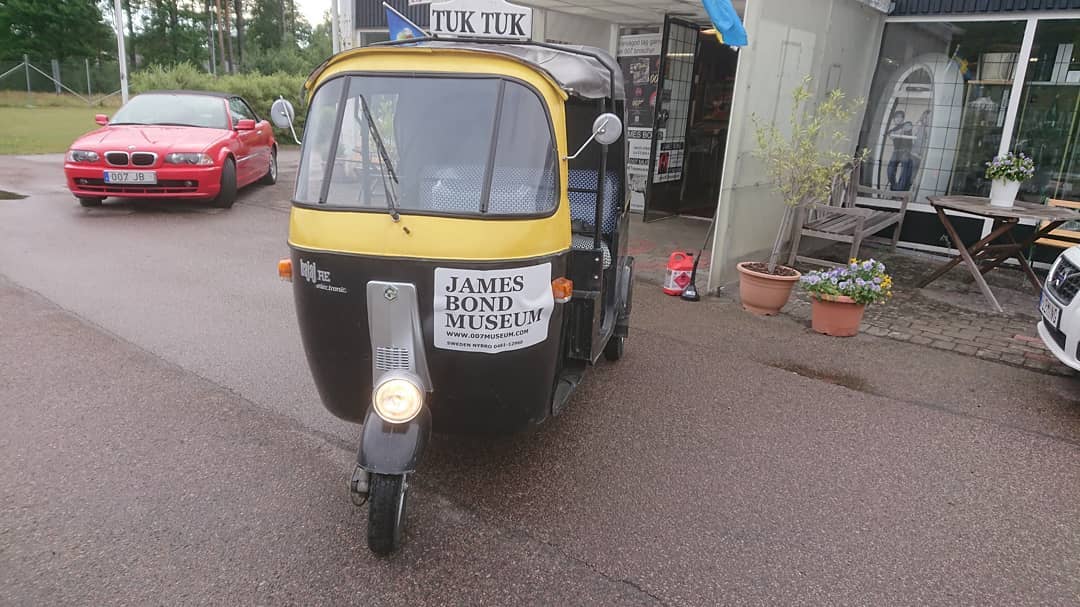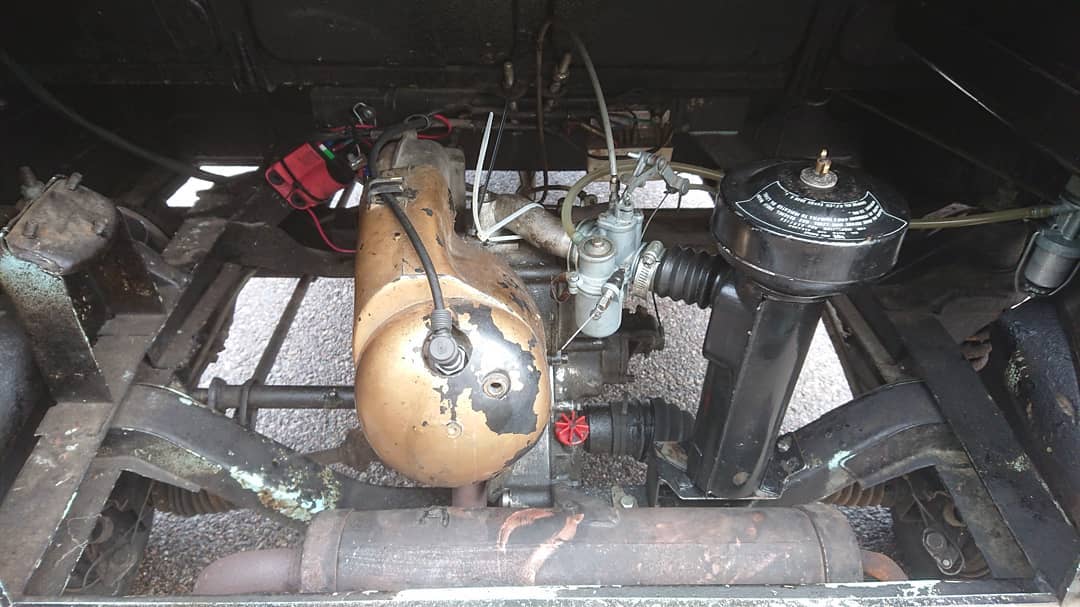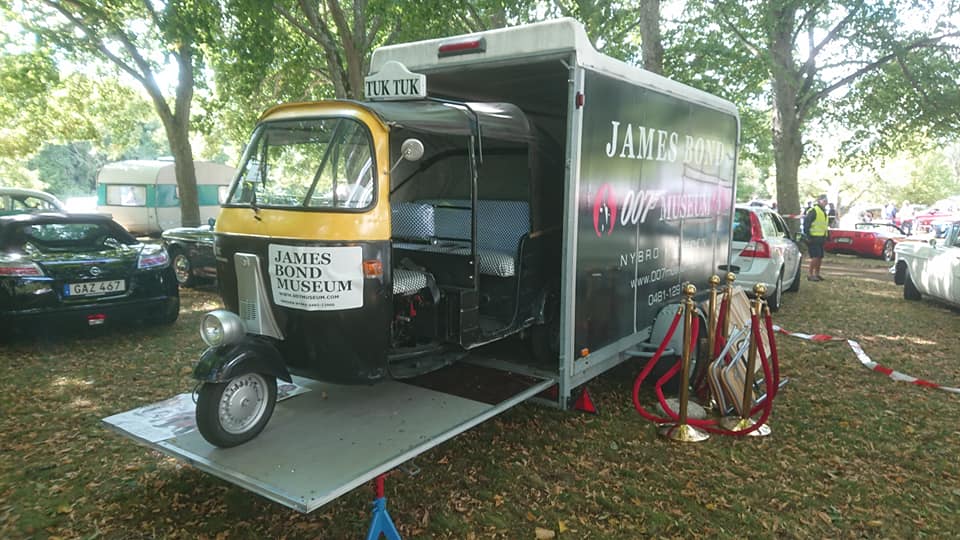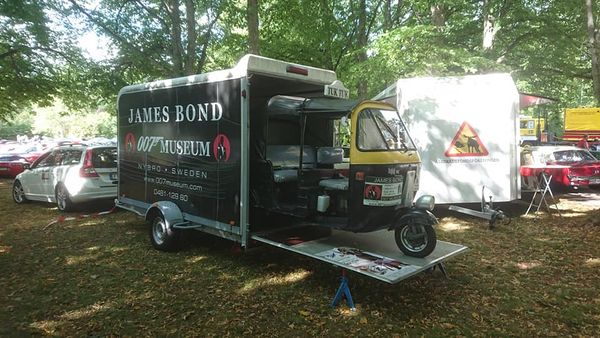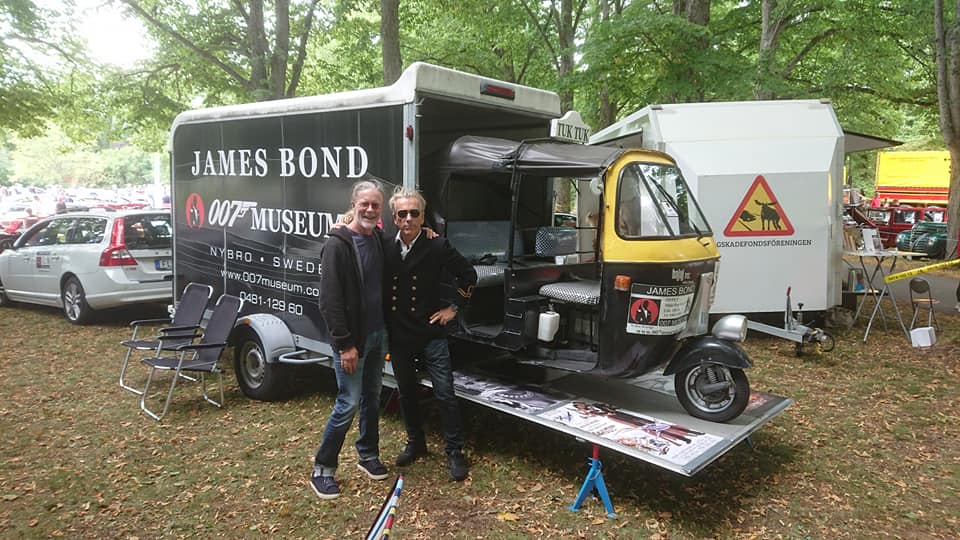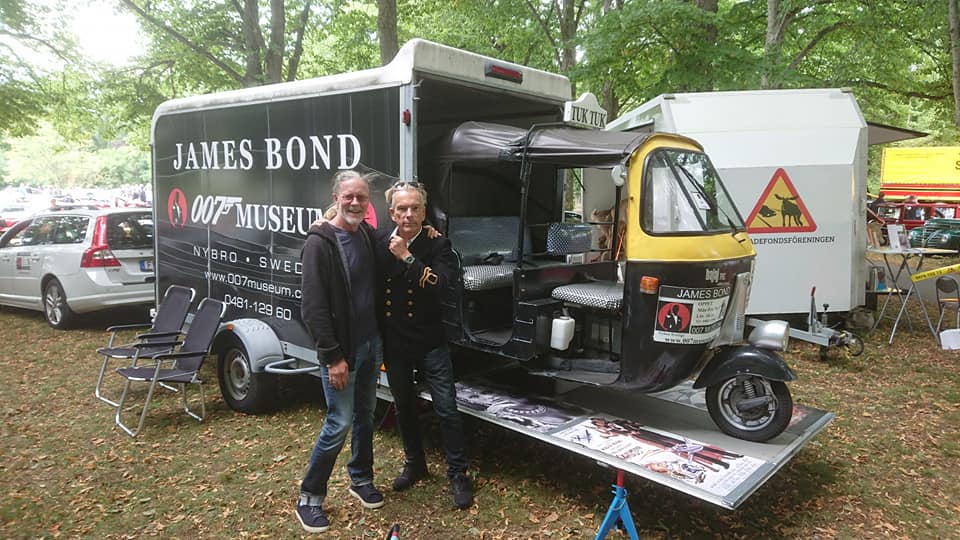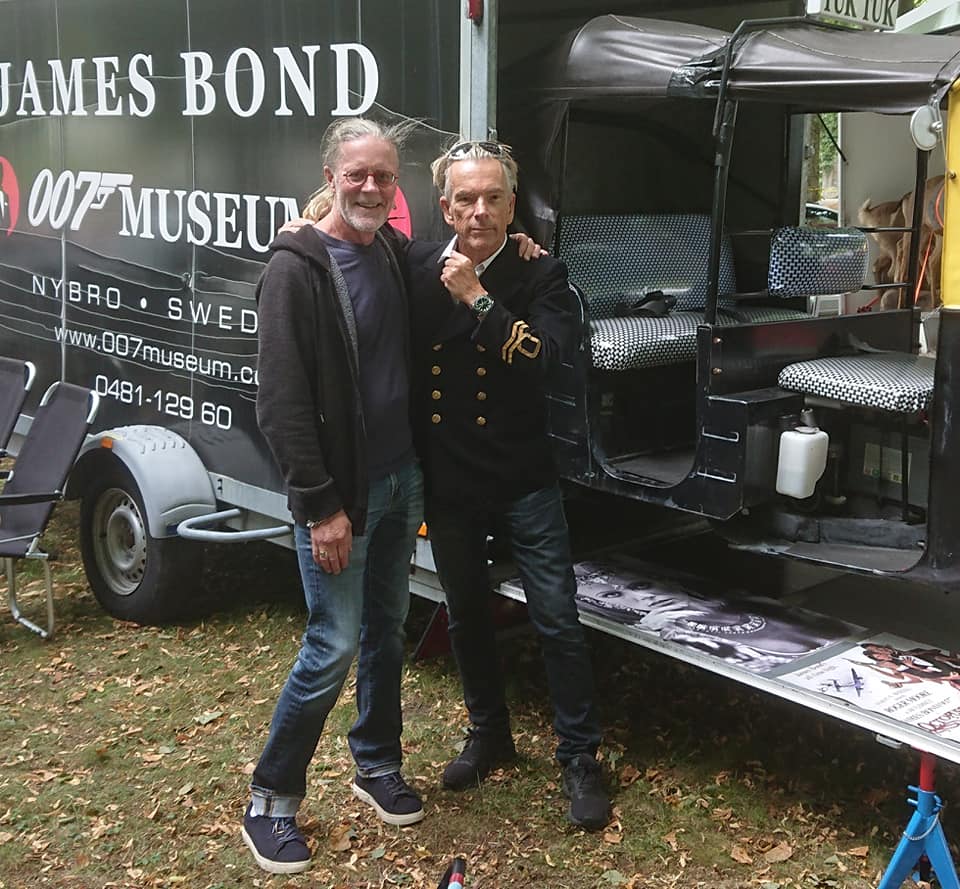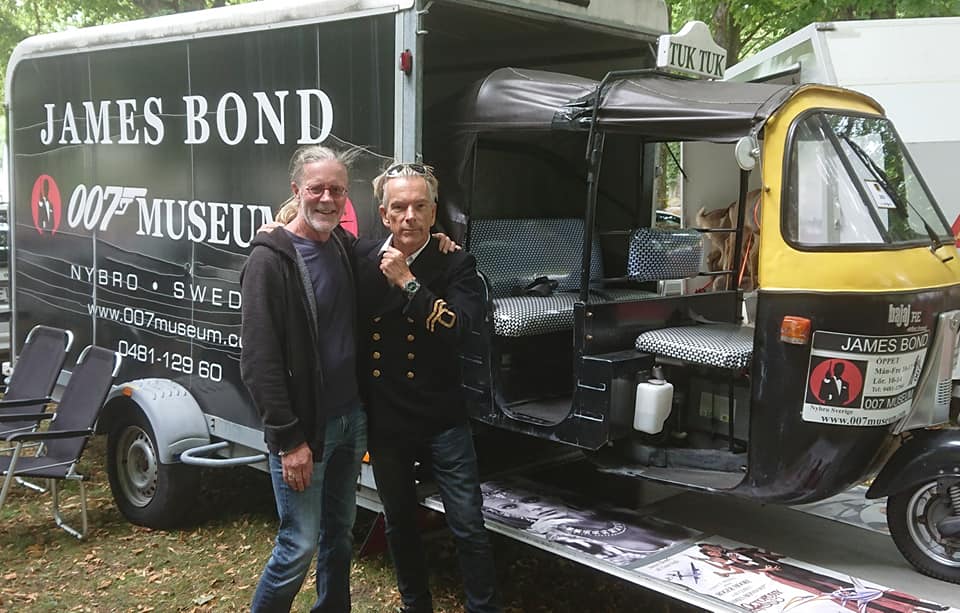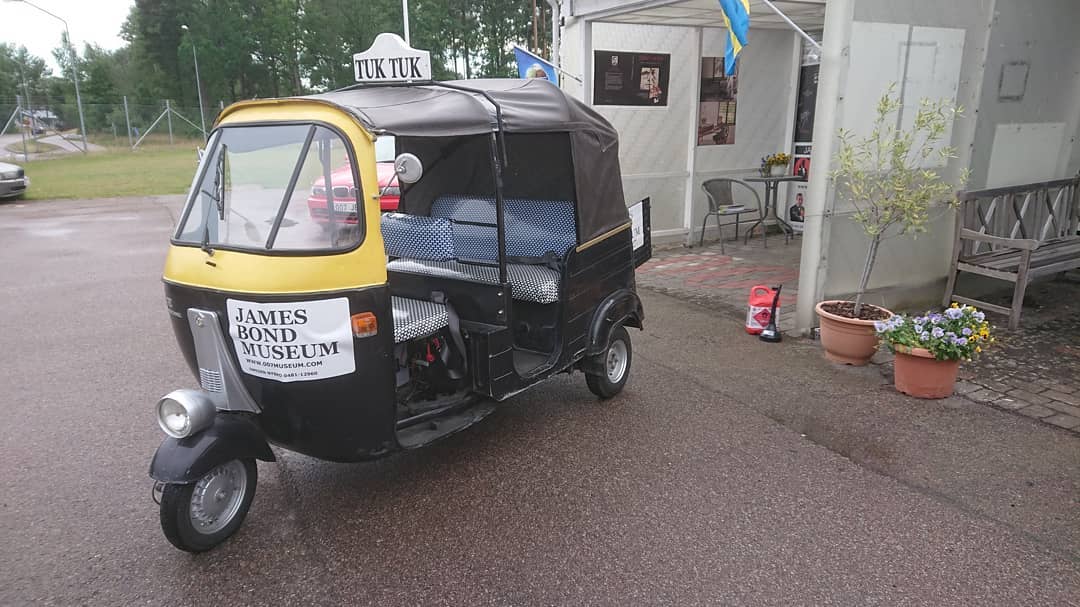 James Bond Gunnar Schäfer Per Hallberg in Borgholm
7/7-2018 British Car Meet
James Bond 007 Museum, located in Nybro Sweden.


Ölänningen Per Hallberg receive Solliden Prize from the King. Hallberg is the man behind the sound of several major films and has received three Oscars for sound to film Skyfall, Braveheart and The Bourne Ultimatum.Sollidenpriset is P4 Kalmar and barometer price each year is awarded to someone who is "resident Öland Inhabitant, lasting sommarölänning or person from elsewhere who made​​lasting contribution to Ölands pious. "A jury, selected in view of the various areas of interest and geographical spread, appoints pristagaren.I year it was thus Per Hallberg.Så here looking out the jury's verdict:" A true Öland Inhabitant who succeeded in feat to conquer three Oscars for his work as a sound designer in the film world.
He never misses an opportunity to the public contexts highlight Oland and landscape qualities. His international success makes him a role model both in Hollywood on Öland. "

The year 2013 is Öland Inhabitant Per Hallberg. "Öland Inhabitant of the Year Award has been awarded annually since 1980
Swedish expert on sound in Hollywood. Academy Award-winning 2008 audio installation of the feature film The Bourne Ultimatum and before that for the film Braveheart. Also winning for the second of the over 40's movies he worked on, for his ability to get it to "ZAP", "thunder", "sploinka" or "dagadofffffhha". He lives with his family in Malibu, United States, but spends most summers in the Tryggestad on childhood Öland.