gtt t
Gunnar Schäfer name is James Bond
Visitors in James Bond Museum Sweden

Since 1959 Booking
James Bond 007 Museum Sweden, Nybro.
The 007 museum over 1000 sq.m.
Emmabodav. 20, 38245 Nybro

Contact: 007museum@telia.com

Phone +004648112960











.Open Daily 10 -17 (lunch 13-14) Sat 10-14 Donations Media
JAMES BOND TEMA PARTY VIP Event Rent James Bond 007 Museet Bachelor party Open Daily 10 -17 (lunch 13-14) Sat 10-14 Sunday closed 1962-2017, 55 years, 24 films.
Bmw Dvd/Vhs Swatch Bic Bollinger Corgi Posters Specials James Bond 007 store Literature Cd Game PPKGuns Member Guest

Media Links Buy/info 007museum_Bond_flyer.pd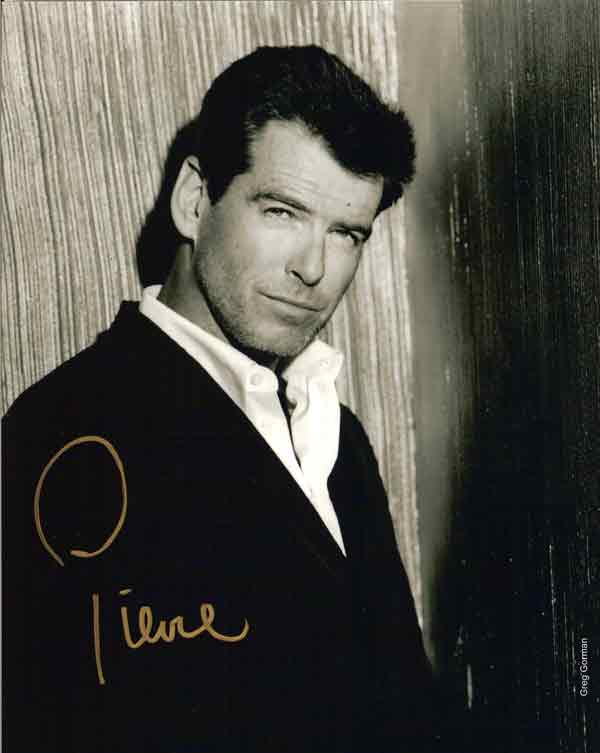 Pierce Brosnan sign photo to James Bond 007 Museum and Gunnar James Bond Schäfer Nybro Sweden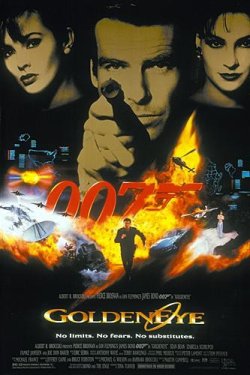 Original 1995 Poster Art for Goldeneye
EON Productions movies


1. Dr No 1962
2. From Russia With Love 1963
3. Goldfinger 1964
4. Thunderball 1965
5. You Only Live Twice 1967
6. On Her Majesty`s Secret Service 1969
7. Diamonds Are Forever 1971
8. Live And Let Die 1973
9. The Man With The Golden Gun 1974
10.The Spy Who Loved Me 1977
11.Moonraker 1979
12.For Your Eyes Only 1981
13.Octopussy 1983
14.A View To A Kill 1985
15.The Living Daylights 1987
16.Licence To Kill 1989
17.Goldeneye 1995
18.Tomorrow Never Dies1997
19.The World Is Not Enough 1999
20.Die Another Day 2002
21.Casino Royale 2006
22.Quantum Of Solace 2008
23. Skyfall 2012
24. SPECTRE 2015
25. James Bond 25 2018
26. James Bond 26 2021
27. James Bond 27 2024
28. James Bond 28 2027
29 .James Bond 29 2030
30 James Bond 30 2033


Not included in
Bondserie or
EON Productions
Casino Royale 1954
Casino Royale 1967
Never Say Never Again 1983

Producer
Albert "Cubby"Broccoli
Harry Saltzman
Barbara Broccoli
Michael G,Wilson

Writers to all Bond books
Ian Fleming
Amis Kingsley
Raymond Benson
John Gardner
Charlie Higson
Sebastian Faulks
Jeffery Deaver
Neal Purvis screenwriter
Robert Wade screenwriter
Bondbooks

James Bond actors
Barry Nelson
Sean Connery
George Lazenby
Roger Moore
Timothy Dalton
Pierce Brosnan
Daniel Craig

James Bond Composers
Monty Norman 1
John Barry 11
George Martin 1
Marvin Hamlisch 1
Bill Conti 1
Michael Kamen 1
Eric Serra 1
David Arnold 5
James Bond Music
22 Best Bondsoundtrack

Allias MI6
Moneypenny Maxwell/Bliss/Bond
Q Llewelyn/Cleese
M Lee/Brown/Dench
CIA Felix Leiter
Q = Desmond Llewelyn has
appeared in 17 Bond films

Bondgirls
Honey Ryder Ursula Andress
Britt Ekland
Izabella Scorupco
Maud Adams
Kristina Wayborn
Mary Stavin
Halle Berry JINX
Vesper Lynd Eva Green
Bond Villians
Jaws (Rickard Kiel)
Venz (Dolph Lundgren)

Pinewood Studios

Sir WinstonChurchill. Prime Minister twice (1940-45 and 1951-55)
Ian Flemings boss M

Pierce Brosnan Took 007 into 21st Century

Pierce Brosnan Profile

Name : Pierce Brosnan
Birth Name : Pierce Brendan Brosnan
Nickname : James Bond, 007
Birth Date : May 16, 1953
Birth Place : Drogheda, County Louth, Ireland
Sex : Male
Nationality : Irish
Height : 6' 1½" (1.87 m)
Weight : 170 Pounds
Hair Color : Black
Eye Color : Blue
Zodiac Sign : Taurus
Sexual Orientation : Straight
Race or Ethnicity : White
Religion : Roman Catholic
Profession : Actor, Film Producer and Environmentalist
Major Genres : Comedy, Drama, Adventure, Crime
First Major Screen Credit : Remington Steele
High School : Elliott Comprehensive School, London, England
Wife : Keely Shaye Smith (TV Reporter ) , Sandra Colleen Waites Harris
Girlfriend : Philip Smith
Father : Thomas Brosnan ( Carpenter)
Mother : May Smith ( Nurse )
Daughter : Charlotte Harris
Son : Paris Beckett Brosnan, Dylan Thomas Brosnan, Christopher Harris
Career Highlights : Remington Steele, Goldeneye, The Thomas Crown Affair, Tomorrow Never Dies , The World Is Not Enough, Die Another Day, Mamma Mia
Claim to Fame : As Remington Steele in TV series
TV commercial : Ferrero Rocher, L'Oreal, Sagres , James Bond for the 21st Century, Visa
Magazine Covers : Cinema, Parade, Goethe, Gossip, People Weekly
Hollywood Walk of Fame : 7021 Hollywood Blvd.

James Bomd 007 Agent
17.Goldeneye
18.Tomorrow Never Dies
19.The World Is Not Enough
20.Die Another Day


Pierce Brosnan Goldeneye James Bond 1995







Pierce Brosnan Goldeneye James Bond 1995






Den 3 december 1997 fick han en egen (one star) stjärna vid Hollywoods Walk Of Fame.

Pierce Brosnan föddes den 16 maj 1953 i Drogheda på Irland. Han växte dock upp i Navan, County Meath cirka 10 mil därifrån. Hans far, Tom Brosnan, som jobbade som snickare, lämnade familjen till sitt öde då Pierce var två år (något som gjort att Pierce är väldigt mån om sin egna familj). Pierce hade ingen kontakt med sin far och träffade honom bara en gång efter han lämnade dem. Tom Brosnan dog 1988.

1964 flyttade familjen till London. Efter Pierce slutat skolan försörjde han sig som taxichaufför och reklamtecknare.
En arbetskamrat, som deltog i en teatergrupp på kvällarna, introducerade honom för skådespelarlivet och Pierce bestämde sig för att försöka. Han slutade jobbet för att börja studera vid The London Drama Center. Där stannade han i tre år och 1976 gjorde han sin debut på scen i pjäsen "Wait Until Dark". Efter detta gjorde han fler roller i olika uppsättningar.
Remington Steele - lyftet och besvikelsen
Efter detta åkte han och hans fru och barn till USA och fick jobb i en ny TV-serie, kallad 'Remington Steele', där han spelade privatdetektiven med samma namn. Serien började 1982 och när tittarsiffrorna började dala efter ett par år var det meningen att den skulle läggas ner 1986.
Han fick då erbjudandet att ta över rollen som Bond efter Roger Moore. Men detta gjorde i sin tur att folk fick upp ögonen igen för TV-serien, som fick allt högre tittarsiffror. Detta resulterade i att producenterna bestämde sig att göra mer avsnitt av Remington Steele.
Då Pierce fortfarande hade kontrakt med serien, blev han tvungen att tacka nej till Bond och det blev istället Timothy Dalton som fick gestalta Bond.
Det gjordes endast tre stycken TV-filmer om Remington Steele efter detta, sedan lades serien ner för gott. De var dåligt skrivna för att knyta ihop alla lösa trådar och det märks tydligt att Pierce inte vill vara där, utan kände sig lurad på rollen som Bond.
Efter detta fortsatte Pierce att göra filmer. Han spelade även huvudrollerna i miniserierna 'Noble House' och 'Around the World in 80 Days'.
Bond börjar närma sig
Bondproducenten Albert R. Broccoli hade träffat Pierce redan 1980, då han hans flickvän (senare fru) Cassandra Harris spelade en av rollerna i Bondfilmen Ur Dödlig Synvinkel. Broccoli hade blivit imponerad av honom och lär ha sagt att "if he can act...he's my guy" om att han skulle ersätta Moore då han ville sluta spela Bond, någonting som han hotade med inför nästan alla filminspelningar.
Även om Bondproducenterna hade haft ett öga på Timothy Dalton länge, så var det Pierce som nästan alltid figurerade i spekulationerna om den nye Bond under mitten av 80-talet.
Då Kevin McClory funderade på ännu en 'Åskbollen'-remake 1989, så började fler spekulationer dyka upp om att Brosnan skulle spela huvudrollen. Filmen blev inte av, men McClory licensierade ut rättigheterna för filmen till producenten Al Ruddy, som gjorde upp planer på att göra en James Bond-TVserie. Hans val till Bond var Brosnan, men tvivlade på att han skulle ta det, då hans fru, Cassandra, nyss dött i cancer. Bondproducenterna stämde för övrigt Ruddy och planerna för TV-serien stoppades.
Äntligen Bond
Då Dalton i april 1994 gick ut med att han skulle sluta med Bond satte ryktena fart igen. Brosnan vann varenda omröstning som hölls om vem som skulle ta över efter Dalton.
Den 1 juni 1994 fick Pierce ett samtal från Broccoli och erbjöds rollen. Han tackade ja och en vecka senare hölls en formell presskonferens där den nye Bond presenterades.
Under Daltons tid tappade Bondfilmerna något i popularitet, men Brosnan har tagit tillbaka filmerna till toppen av filmlistorna igen och nu är serien populärare än någonsin.
Under inspelningen av 'Världen Räcker Inte Till' gick han ut och sade att han skulle sluta med att spela Bond efter sin fjärde film ('Die Another Day'), detta för att han inte vill fastna i Bondfacket. Men under inspelningen av den filmen (DAD) som blev Pierce Brosnans sista James Bond film.
Privatlivet
1980 gifte sig Pierce med den australiensiska skådespelerskan Cassandra Harris (som spelade Lisl von Schlaf i Bondfilmen 'Ur Dödlig Synvinkel'). Med henne fick han sonen Sean 1983. Cassandra hade redan två barn från sitt tidigare äktenskap med den brittiske filmproducenten Dermot Harris, dottern Charlotte (född 1971) och sonen Christopher (född 1972).
Den 28 december 1991 avled Cassandra Harris efter en lång kamp mot sin cancer och Pierce var ensam kvar med de tre barnen (Dermot avled 1986 i en hjärtattack).
Pierce är gift med TV-journalisten Keely Shaye Smith. De träffades när Pierce var på en insamlingsgala i Mexico 1994 som Keely rapporterade från. De bor i Malibu och 1997 fick de sonen Dylan Thomas och i mars 2001 föddes son nummer två, Paris Becket. Pierce och Keely gifte sig den 4 augusti 2001 och det skedde i en romersk-katolsk kyrka på västra Irland. I augusti 1998 blev Pierce morfar, då Charlotte fick en dotter, Isabelle Sophie.
1985 fick Pierce en Golden Globe-nominering för 'Nancy Astor' i kategorin "bästa manlige skådespelare".
Efter att han legat på People Magazines lista över världens 50 vackraste män både 1991 och 1996, hamnade han 2001 på första plats på denna lista.
Vid 1996-års 'Blockbuster Awards' vann han "bästa manlige skådespelare i en actionfilm" för sin roll som Bond i filmen 'GoldenEye'.
1998 vann han den amerikanska 'Academy of Science Fiction, Horror and Fantasy Films' Saturn Award för "bästa manlige skådespelare" i filmen 'Tomorrow Never Dies'.
1998 blev han också nominerad i kategorin Outstanding European Achievement in World Cinema vid European Film Awards för samma film.
Den 11 november 1999 blev han hyllad av sin hemstad, Navan på Irland för sina insatser inom film och TV och att han därmed satt den lilla staden på kartan.
Han äger ett eget produktionsföretag, kallad Irish DreamTime, som har gjort 'The Nephew' och 'The Thomas Crown Affair', båda med Pierce som producent. 2003 fick han utmärkelsen OBE (Officer Of [The Most Excellent Order Of] The British Empire) av den brittiska drottningen.
Irish actor and film producer Pierce Brosnan was honoured by Her Majesty the Queen last week with an OBE in recognition for his contribution to the British Film Industry.


Pierce Brosnan

It is always a great privilege when an Irish person is honoured for their talents by another nation, so there was a large collective tear in the eye of ShowBiz Ireland last week when Pierce Brosnan was given his OBE.


Pierce Brosnan OBE

In a statement made by Pierce he said: "I feel privileged to have been recognised by Her Majesty the Queen with this Award. I am touched by this unexpected honour."


Pierce Brosnan OBE

He went on, "In my life, I am fortunate to be surrounded by passionate and courageous individuals whose tireless efforts are an inspiration to me both personally and professionally. I hope I will continue to fulfill their expectations for many years to come."

Pierce attended the ceremony with his Granddaughter Isabella, his daughter in law Charlotte, his son Christopher, his stepfather Bill, his mother May, and son Sean.
Pierce Brosnan Biography
Name : Pierce Brosnan
Birth Date : May 16, 1952
Birth Place : Navan, country Meath, Ireland
Birth Name : Pierce Brendan Brosnan
Education : Dropped out of school at age 15; The Drama Centre, London (majored in Acting)
Height : 6' 1''
Nationality : Irish
Profession : Actor, producer
Claim to fame : as Remington Steele in TV series: Remington Steele (1982)

Pierce Brosnan har bland annat medverkat i följande filmer:
1980 'The Long Good Friday'
1987 'The Fourth Protocol'
1988 'Taffin'
1992 'The Lawnmover Man'
1993 'Mrs Doubtfire'
1993 'Death Train'
1995 'Night Watch'
1996 'Robinson Crusoe'
1996 'Mars Attacks!'
1997 'Dante's Peak'
1998 'The Nephew'
1999 'Grey Owl'
1999 'The Thomas Crown Affair'