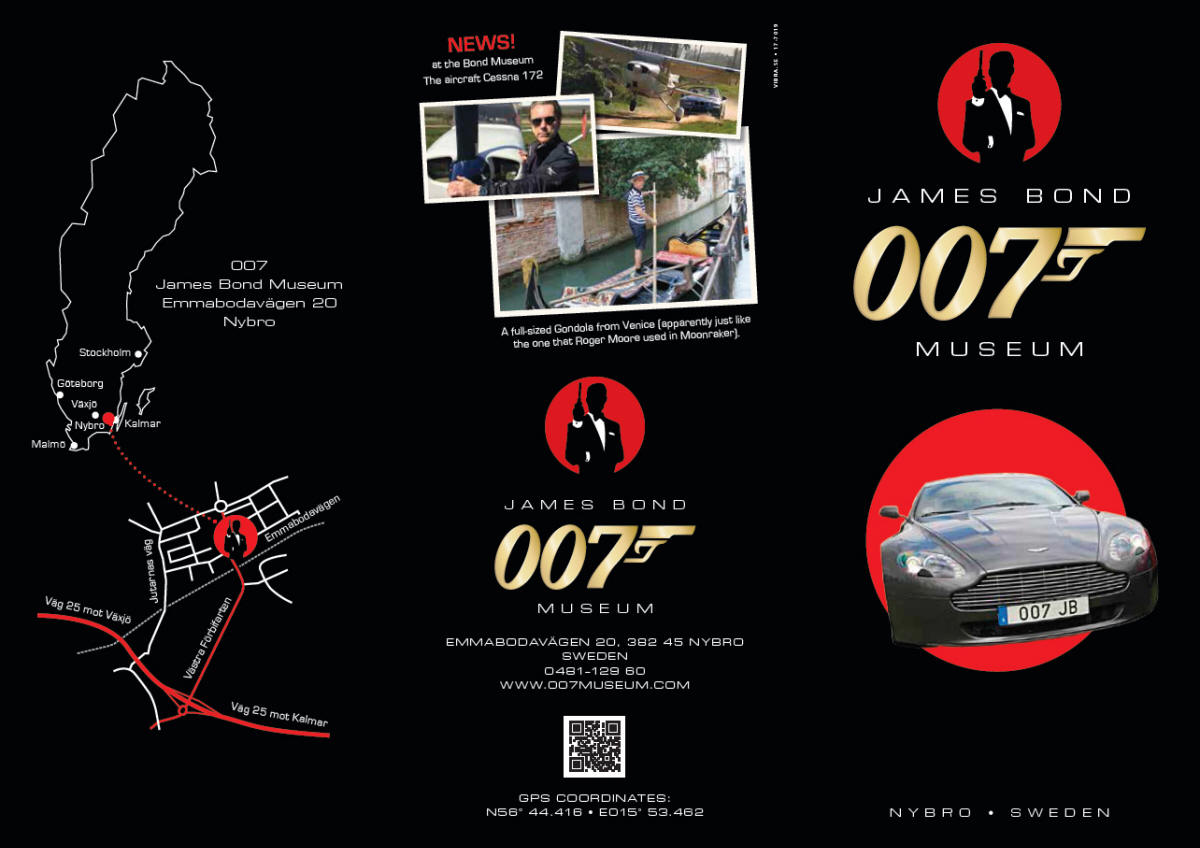 Contact: 007museum@telia.com
Semesterstängt/Closed 9 juni- 30 juni
Only Booking 007museum@telia.com Open daily:11-16 lunch 13-14. Saturday 10-14
James Bond 007 Museum Nybro Sweden Media/Press James Bond Theme
Bokningar endast via sms/text 0734477007 mejl 007museum@telia.com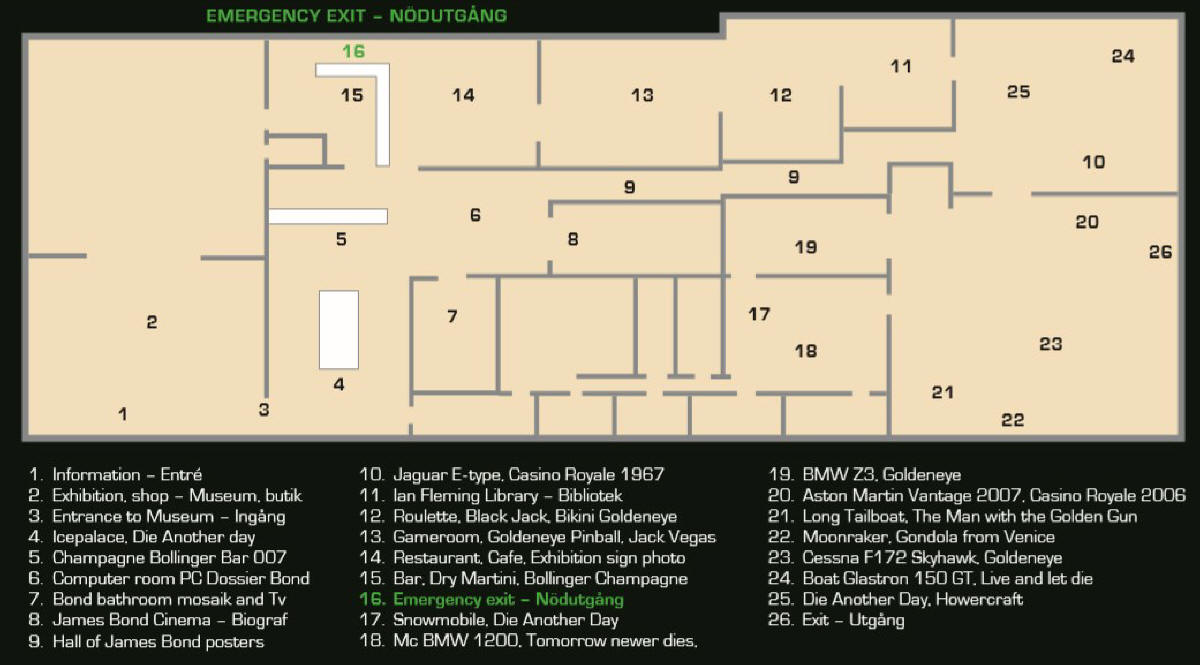 Leica gör återigen en Agent 007-version av en av sina kameror. Denna gång är det D-Lux 7 som görs i specialversion.
För två år sedan gjorde Leica en specialversion av småbildskompakten Leica Q2 med James Bond-tema. Nu gör Leica samma sak med den mindre kompaktkameran D-Lux 7 som är baserad på Panasonic Lumix LX100 II.
Kameran har ett objektivlock som anspelar på 007-filmernas klassiska intro med insidan av en pistolpipa. På ovansidan finns 007-loggan med en pistol ingraverad. Förutom detta ingår en halsrem, handlovsrem och hölster i skinn.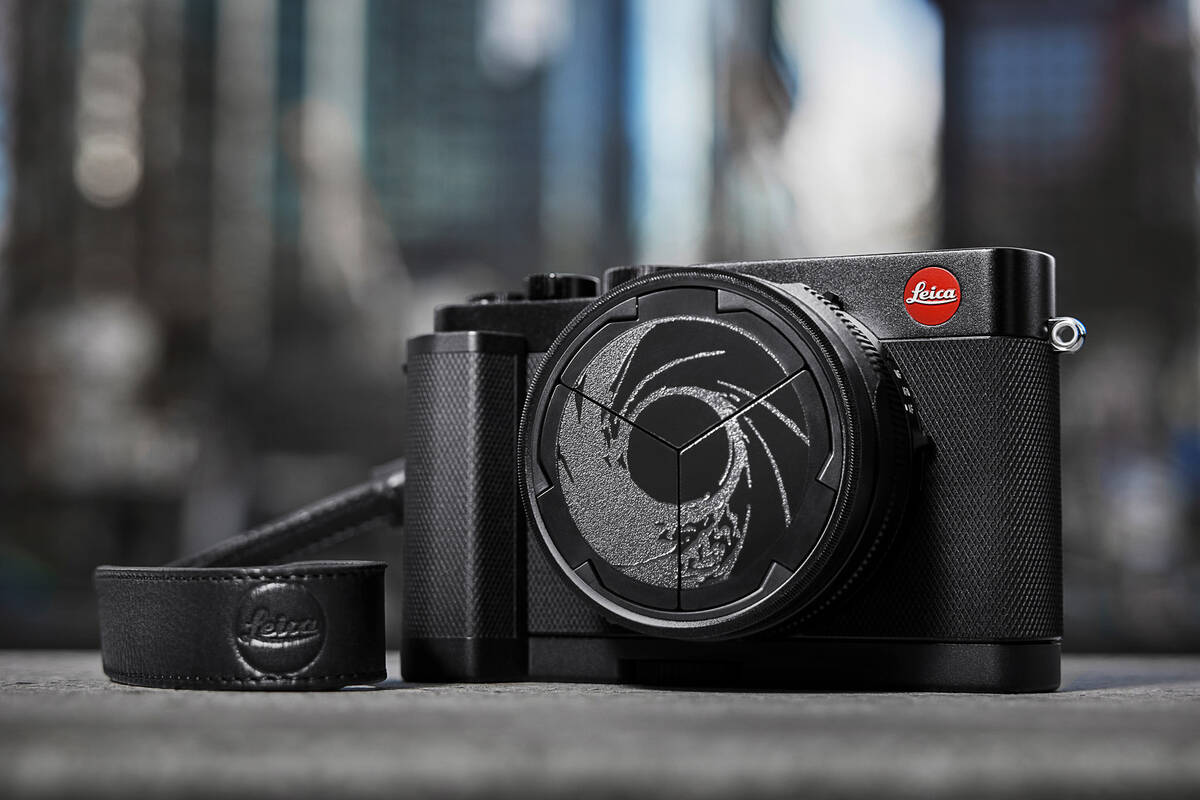 1 962 exemplar ska tillverkas. Antalet är en hyllning till den första James Bond-filmen Dr No från 1962,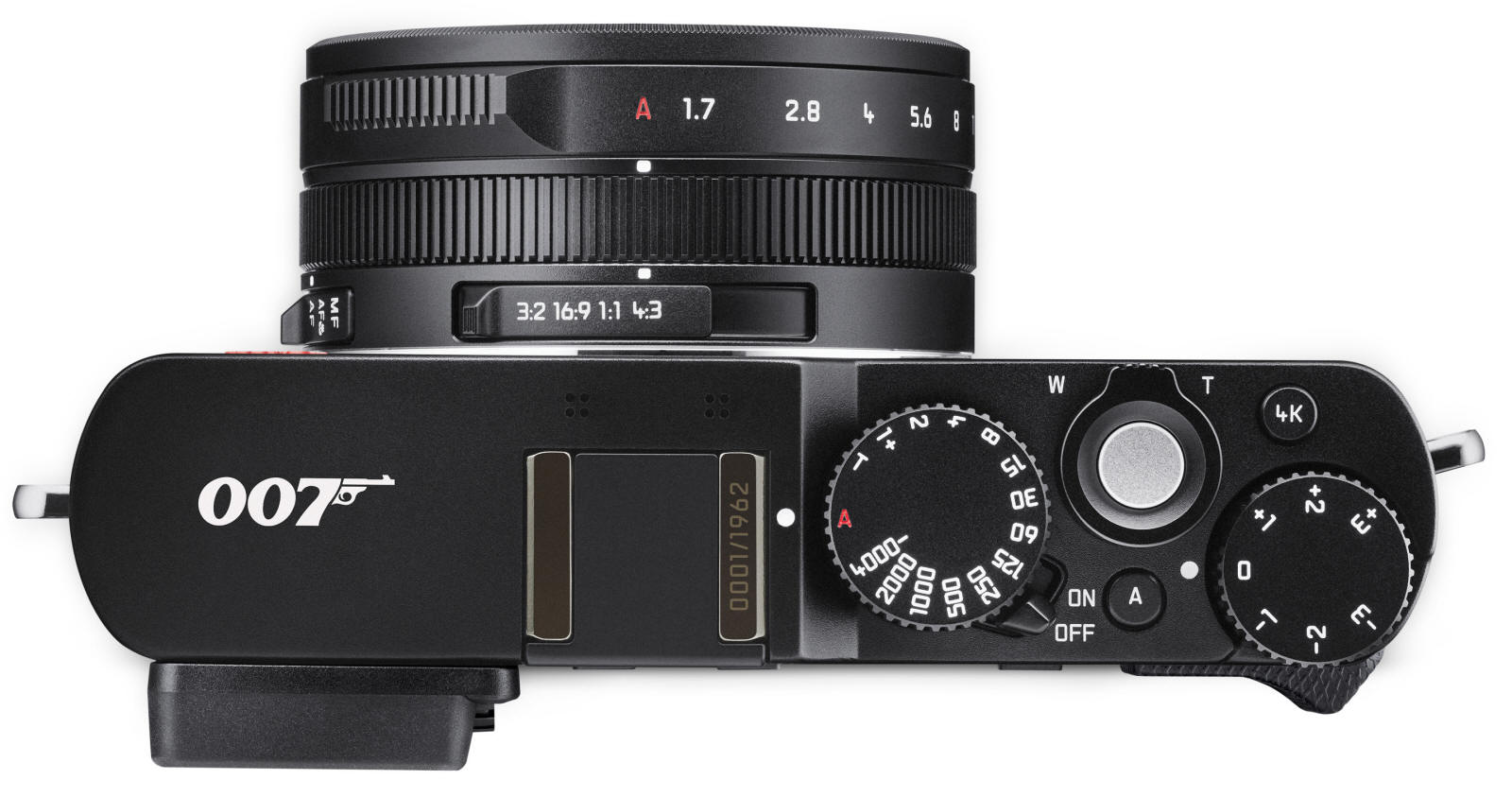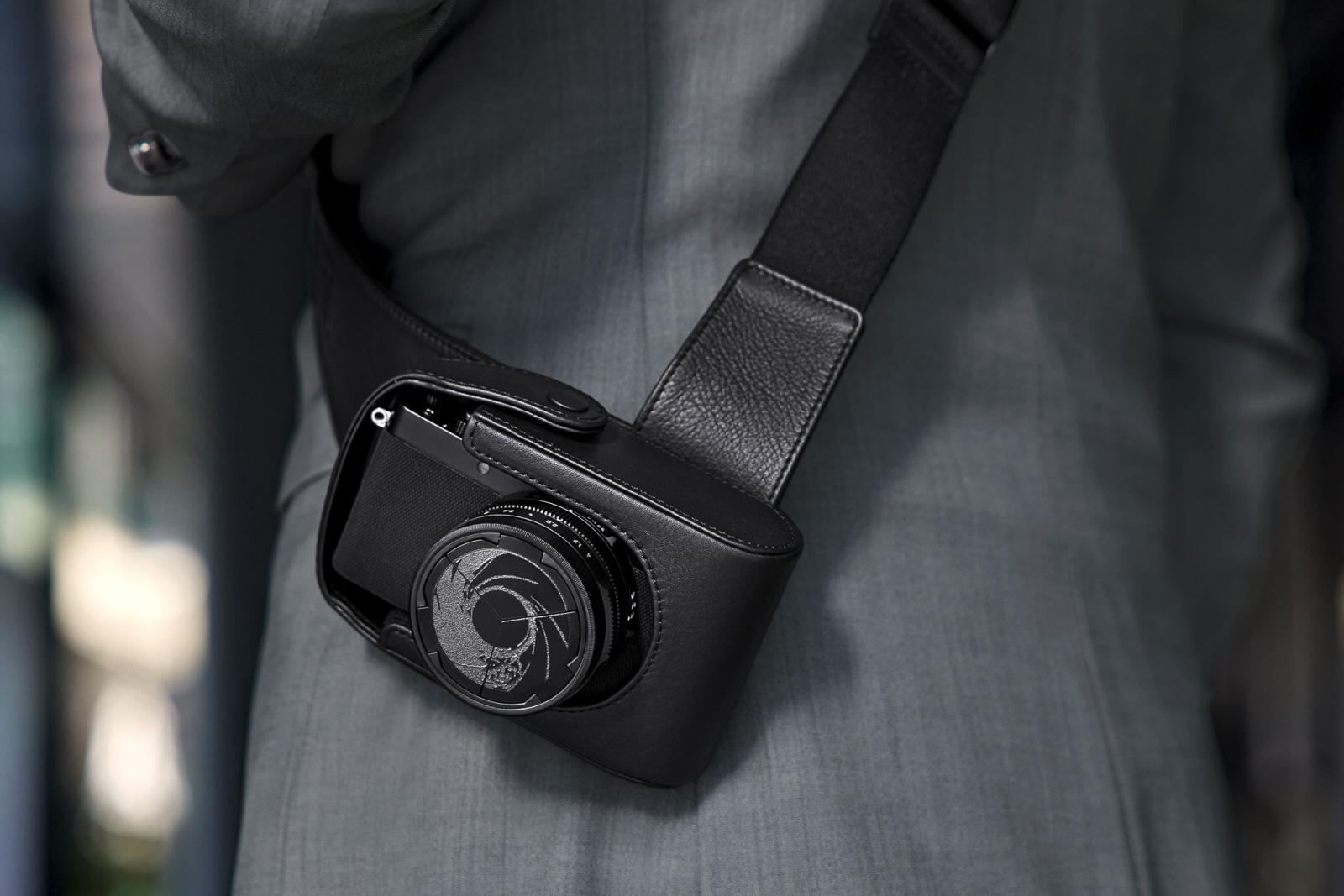 A photography exhibition from James Bond films spanning 60 years accompanies the launch of an elegant, limited special edition of Leica's high-end compact camera.
Ever since the world's most famous secret agent made his on-screen debut in Dr. No (1962), photography has occupied a central role within the James Bond universe. Film producer Michael G. Wilson – who is a keen photographer and passionate collector – has opened EON's photographic archive for an exhibition of legendary Bond images. The 'Photographs from the James Bond Archive' exhibition is on display at Leica Gallery London until 21st March 2023.
Refined, discreet, and always ready for action: The classic James Bond values also perfectly describe the Leica D-Lux 7. The limited special edition offers a particularly elegant exterior, and comes with a range of exclusive accessories.
In the opening scene of Dr. No, we encounter the protagonist in Le Cercle Casino at London's Les Ambassadeurs Club, seated at a Baccarat table. Suave and reserved, Bond has just played his winning hand when his opponent, Miss Sylvia Trench, questioningly addresses him as "Mister…?" Since then his reply has become synonymous with the franchise including the most recent film, No Time to Die (2021): "Bond, James Bond."
The same air of timeless sophistication characterises the Leica D-Lux 7 007 Edition. The camera trim is made of a high-performance, rhombus-textured material that is unprecedented on a D-Lux 7. Its subtle rhombus pattern is repeated on the hand grip, which – together with its wrist strap – ensures the safe handling of the camera. The top plate is adorned with the famous 007 logo; the set also includes an automatic lens cap with the classic 'gun barrel' design, made famous by the opening sequence of James Bond films.
Another distinctive element of this special-edition set is the leather case in the style of a holster – allowing the camera to be transported comfortably, while being instantly ready for action.
With its large image sensor and fast lens – the Leica DC Vario-Summilux 10.9-34 f/1.7-2.8 ASPH. (35mm equivalent: 24 – 75mm) – the Leica D-Lux 7 combines outstanding image quality with conveniently compact dimensions.
To celebrate the James Bond film franchise – which began with the release of Dr. No in 1962 – the special-edition set is limited to exactly 1,962 units. The set comes in a specially designed presentation box and will be available globally at Leica Stores, the Leica Online Store and authorised dealers starting 23rd February 2023. The recommended retail price will be 1,990 EUR including VAT.
About EON Productions
EON Productions Limited and Danjaq LLC are wholly owned and controlled by the Broccoli/Wilson family. Danjaq is the US based company that co-owns, with Metro Goldwyn Mayer Studios, the copyright in the existing James Bond films and controls the right to produce future James Bond films. EON Productions, an affiliate of Danjaq, is the UK based production company that has made the James Bond films since 1962 and together with Danjaq controls all worldwide merchandising. For more information, visit 007.com and 007Store.com.
© 007 and related James Bond Indicia © 1962-2023 Danjaq and MGM. 007 and related James Bond Trademarks are trademarks of Danjaq. All Rights Reserved.
Please find further information at:
Leica Camera AG
Ann-Kristin Löhr
Global PR Coordination
E-Mail: Ann-Kristin.Loehr@leica-camera.com


"NO TIME TO DIE" Triumph Scrambler 1200 XE, 007 BOND EDITION

DRIVEN BY DANIEL CRAIG. On display in James Bond 007 Museum Nybro Sweden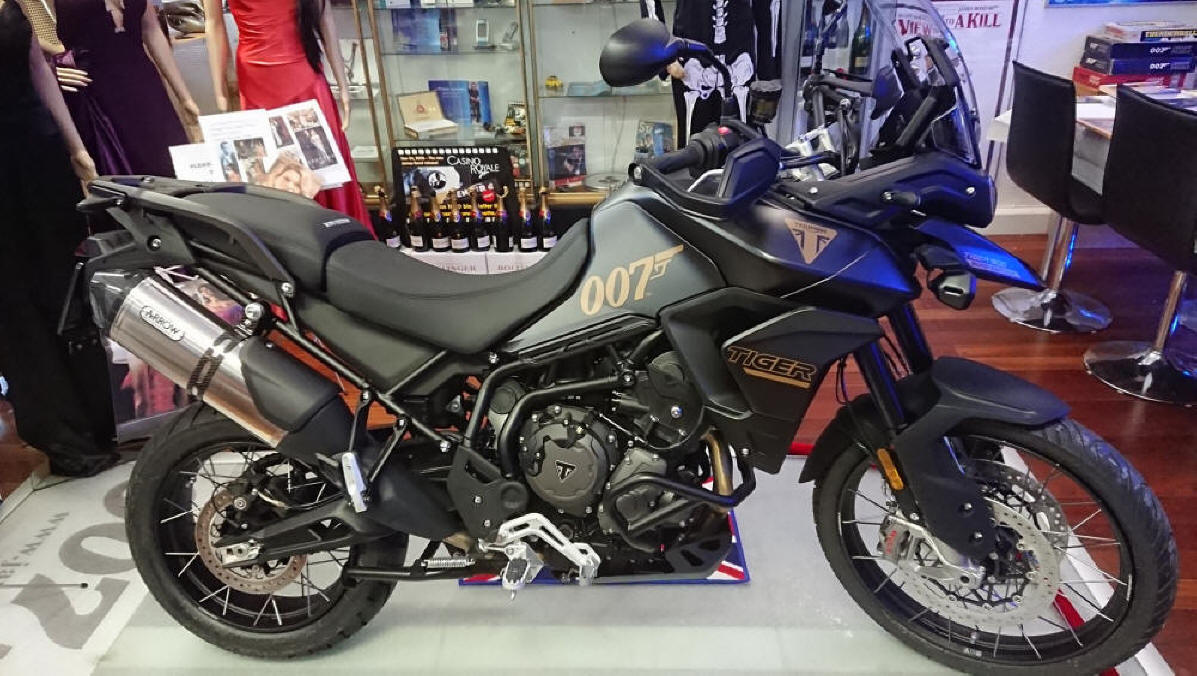 The Tiger 900 Bond 007 Edition Tiger 900 Rally Pro, which features in
amazing stunt sequences Matera in the James Bond Film, No Time To Die.

TV 4 Nyhetsmorgon
The Other Fellow möter vi män som döpts till James Bond– utan att vara Agent 007. Bland dem svenske Gunnar Bond James Schäfer Nybro Sweden. TV4 Nyhetsmorgon 31 Jan 2023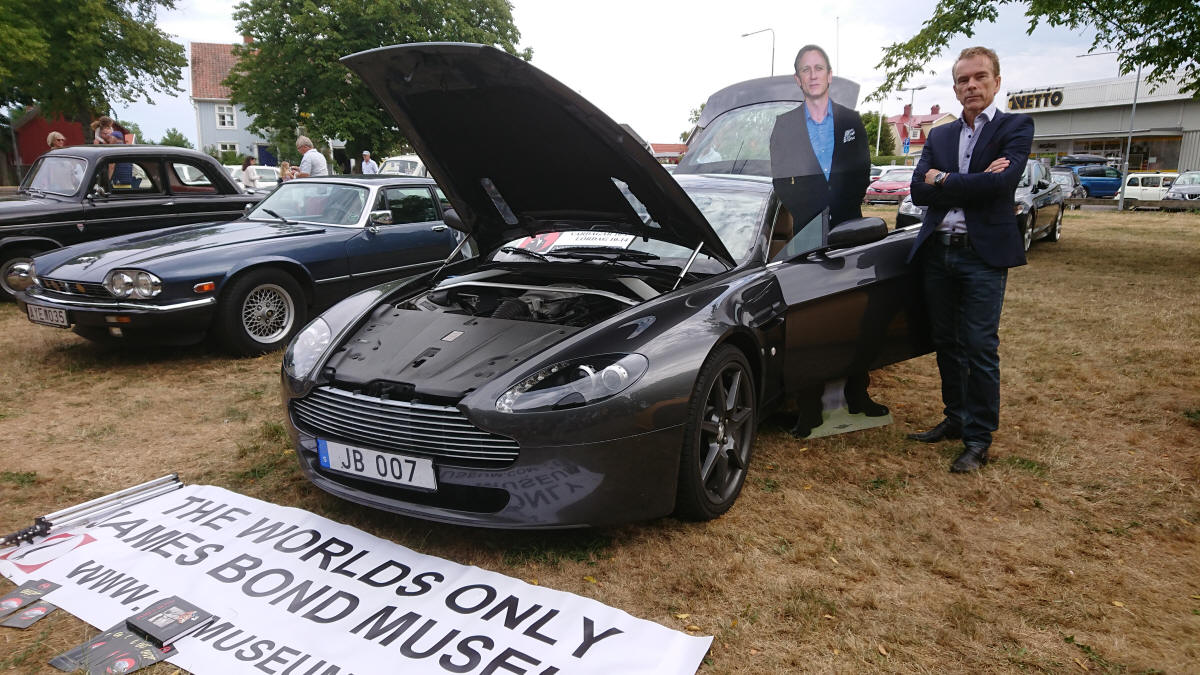 Daniel Craig and Swedish James Bond Gunnar Schäfer Aston Martin JB 007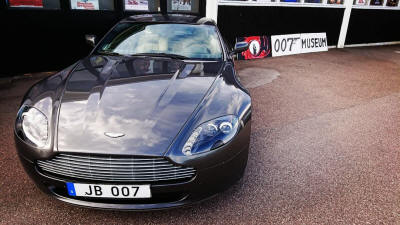 Aston Martin Vantage JB 007 Licence plate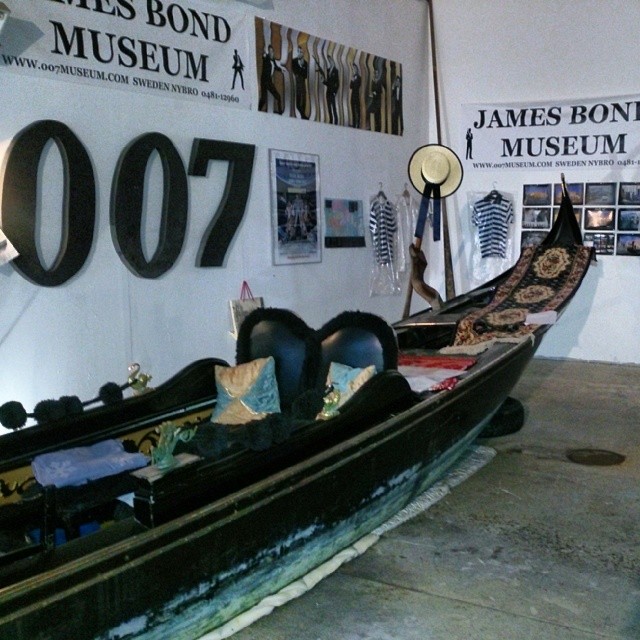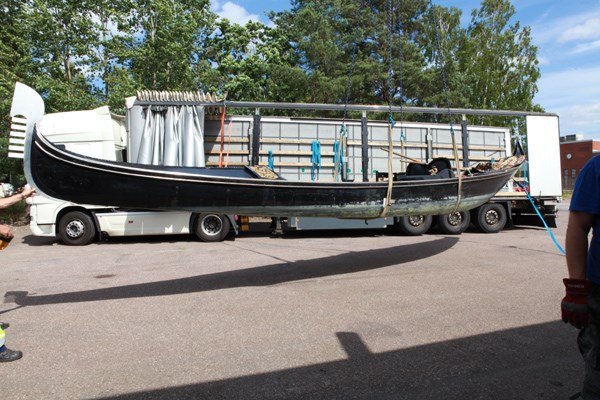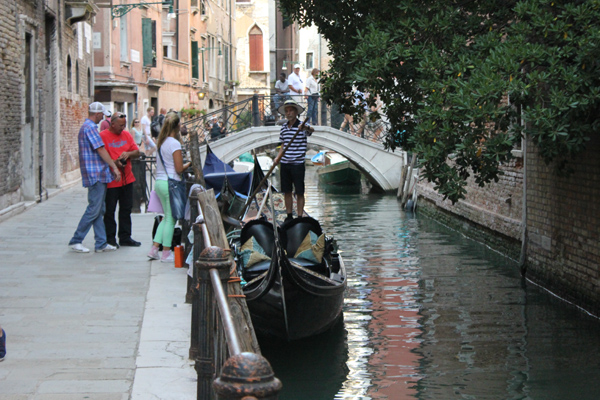 Gondola from Venice to James Bond Museum in Nybro
was used in the Bond film Moonraker



Helicopter Autogiro JT3 Little Nellie Gyrocopter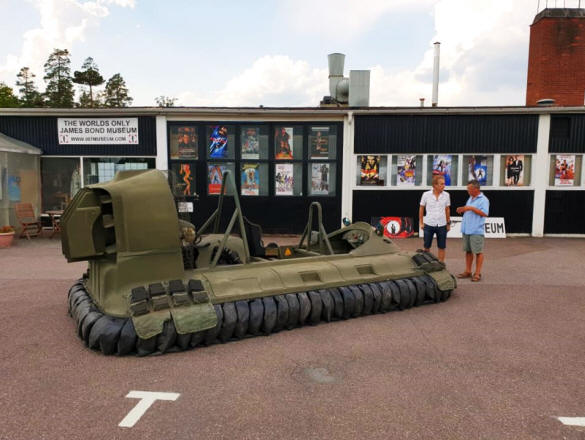 Hovercraft Osprey 5 Pierce Brosnan "Die Another Day"

Izabella Scorupco's (Natalya Simonova) screen-used La Perla bikini from GoldenEye (1995). The bikini Izabella Scorupco wore in the 1995 Bond film GoldenEye (white, three-piece: top, bottom, and sarong)
Izabella Scorupco Bikini Natalya Simonova GoldenEye (1995)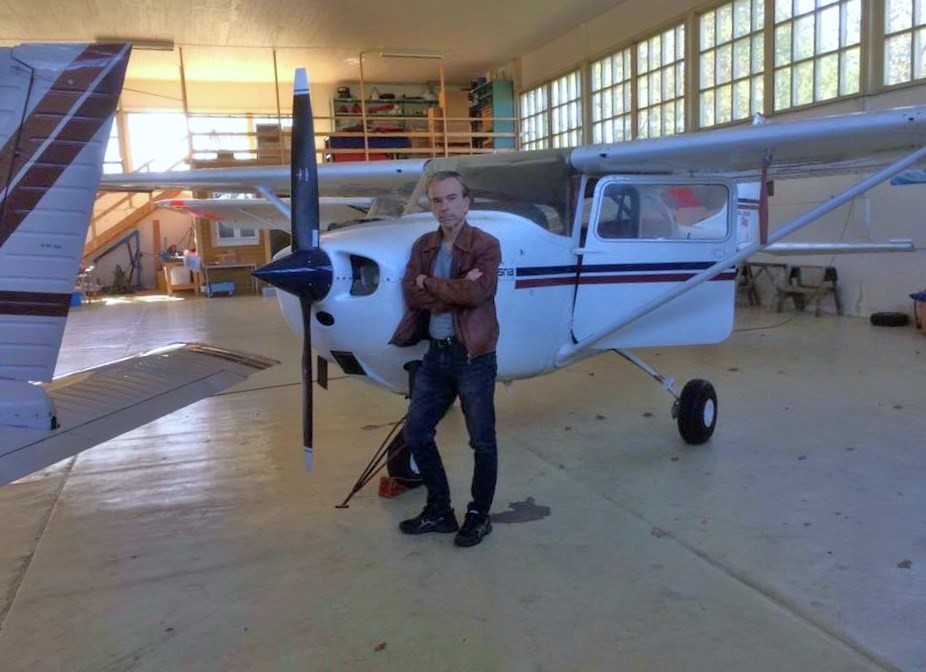 SE-LGK Cessna plane F172H Reims Aviation Skyhawk 1969.

Engine 6-cylinder Rolls-Royce Continental O-300
Airplane Cessna F172H Reims Skyhawk 1969, 007museum Nybro Sweden. Engine Rolls-Royce Continental O-300 Today landed a James Bond aircraft at the airport in Kalmar. The same Cessna 172 model used in 2 James Bond films. Goldeneye, Licence To Kill.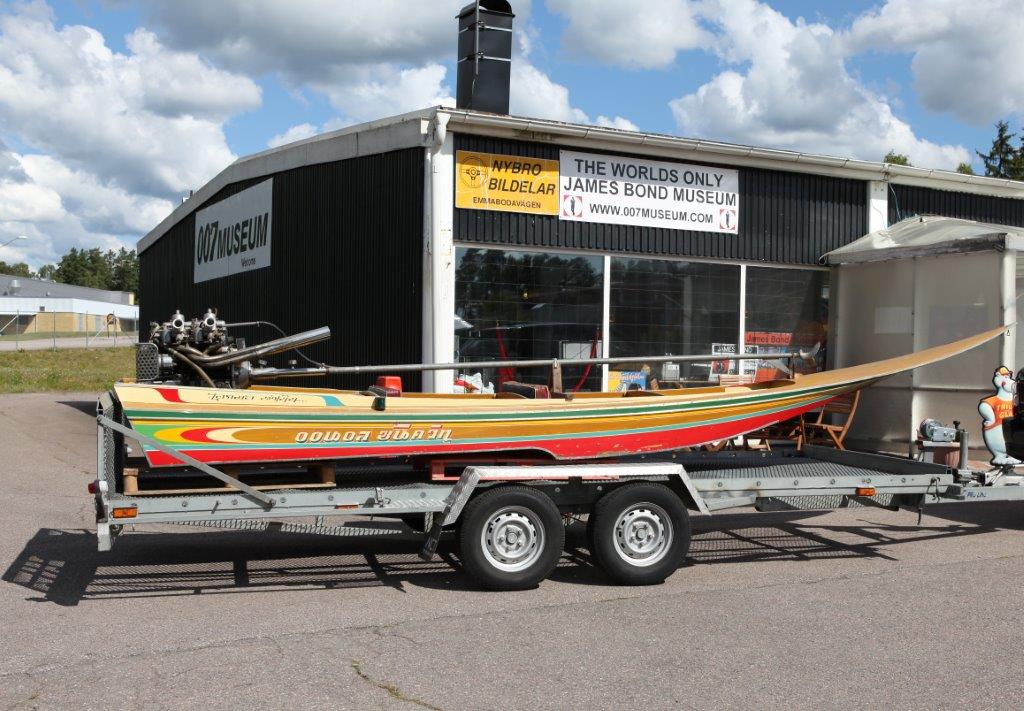 Long Tailboat from "The Man With The Golden Gun" display
The James Bond 007 Museum Nybro Sweden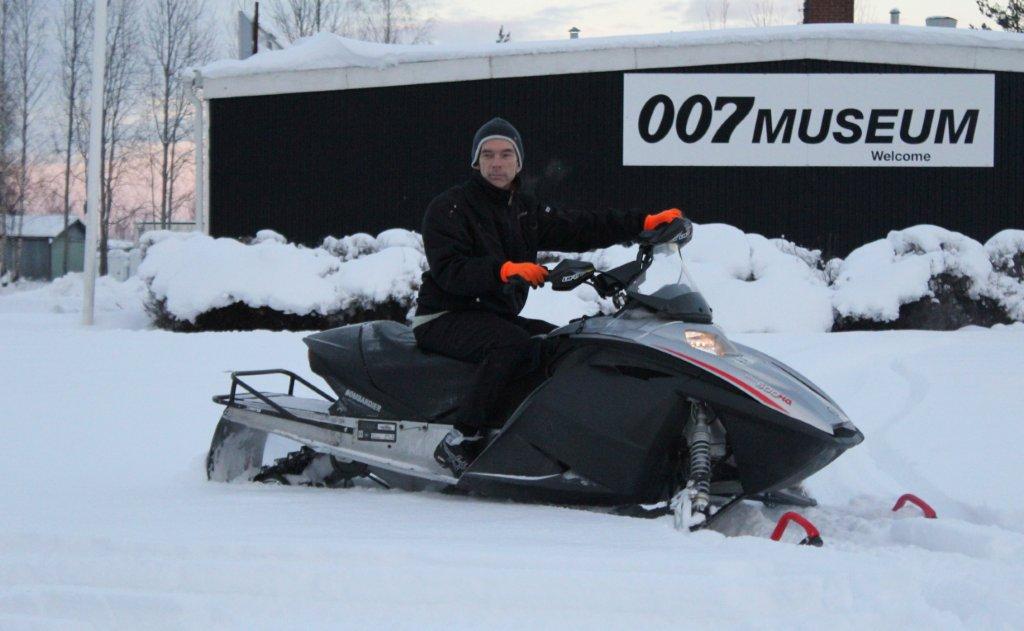 Ski-Doo MX Z (E) 600 HO (R) 007 Edition snowmobile
James Bond film. Die Another Day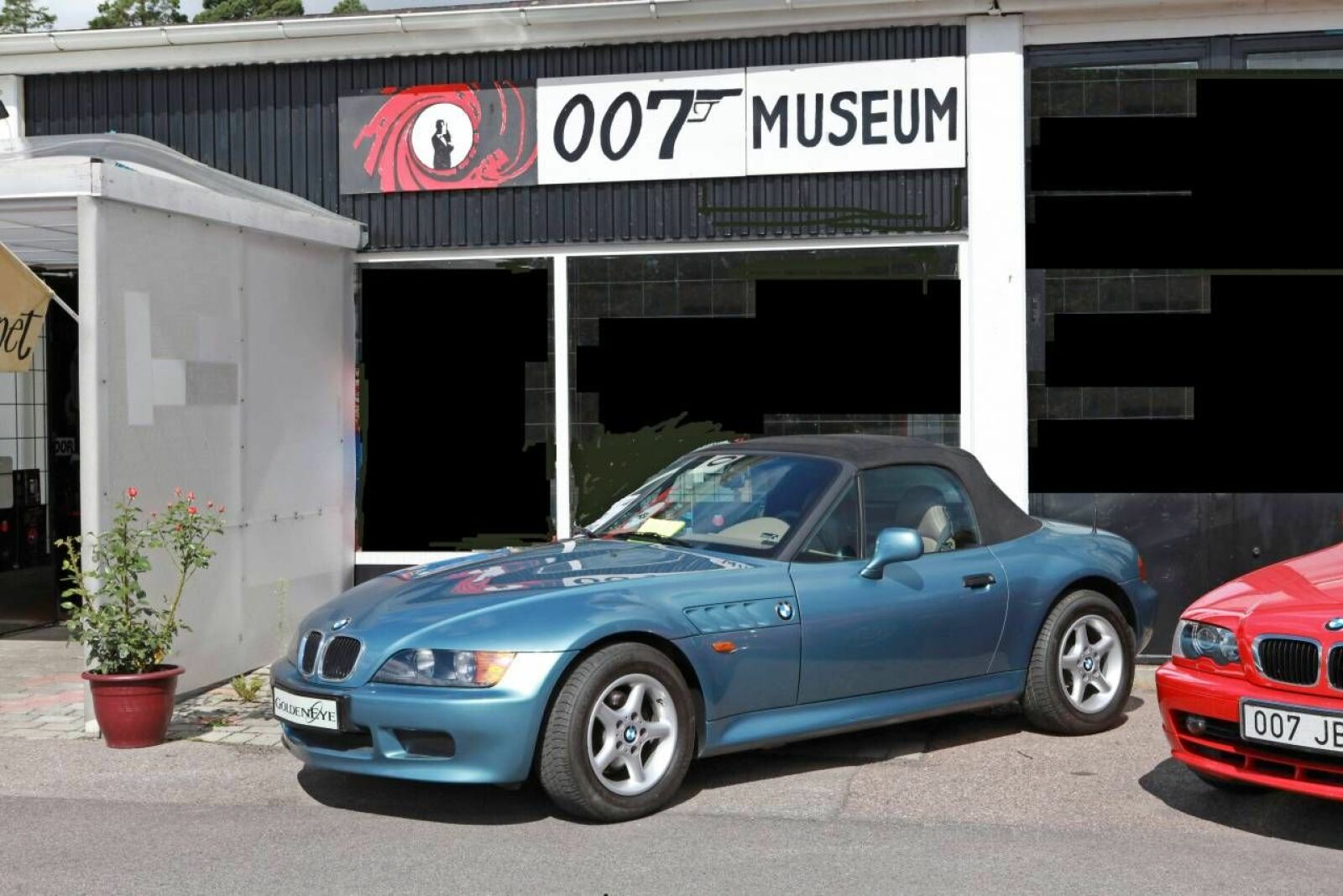 GOLDENEYE 1995 - JAMES BOND Pierce Brosnan BMW Z3 Goldeneye
RICKSHAW TUK TUK TAXI JAMES BOND MOVIE OCTOPUSSY

Glastron GT 150 James Bond boat in "Live and Let Die"
Jaguar E-Type 1962 British Racing Green. Casino Royale
1967 David Niven, Peter Sellers.

BMW 1200 Cruiser Motorcycle Tomorrow Never Dies

Omega Casino Royale Planet Ocean
Casino Royale 2006
Quantum of Solace 2008
SKYFALL 2012
SPECTRE 2015
James Bond: SKYFALL Limited Edition
OMEGA Seamaster 300 "SPECTRE

James Bond Omega 007
Goldeneye 1995
Tomorrow Never Dies 1997,
The World Is Not Enough 1999
Die Another Day 2002


No Time To Die Omega Seamaster 300M 007 Edition
Boka in en Företags kväll AFTER WORK med James Bond tema med 6-kamps tävling.
Roulette, Black Jack, softairgun, Quiz, samt flipperspel. Alla kan vara med..



Testa din koordination och vinn över kollegorna.
Fem-sex olika tävlingsmoment 6-60 personer

1. Goldeneye flipperspel.
2. Testa dina kunskaper i en frågesport
3. Roulette-bord
4. Soft Airgun, pistol skytte
5. Black Jack-bord
6. Pilkastning på darttavla.
För företag, kompisgäng, födelsedagar, svensexor, möhippor, barnkalas, tjejkvällar. after work, skolavslutningar, event mm
James Bond 007 Museum Emmabodav. 20 382 45 Nybro Tel: 0481-12960
Mejl: 007museum@telia.com
Titta på facebook 5-kamp LADDA HEM 5-kamp_Bondmuseum.pdf https://www.facebook.com/gunnar.bond/videos/10155895921393652/

NINTENDO 64 GOLDENEYE


Gamecube Nightfire


Xbox 360

Goldeneye

Nintendo Wii Quantum of Solace


Playstation 3
007Legends

The Other Fellow lockar till skratt men går också in på oväntat mörka territorier. Vi stiftar också bekantskap med svensken Gunnar James Bond Schäfer. På ett väl valt datum år 2007 bytte han namn för att ännu mer efterlikna sin idol James Bond. Denne Gunnar James Bond Schäfer driver världens enda James Bond 007 museum, tillägnat Agent 007 i Småländska orten Nybro, Sweden.
The Other Fellow har vunnit pris vid Documentary Edge Festival i Nya Zeeland. Filmen liknar garanterat ingen annan dokumentär som gjorts om James Bon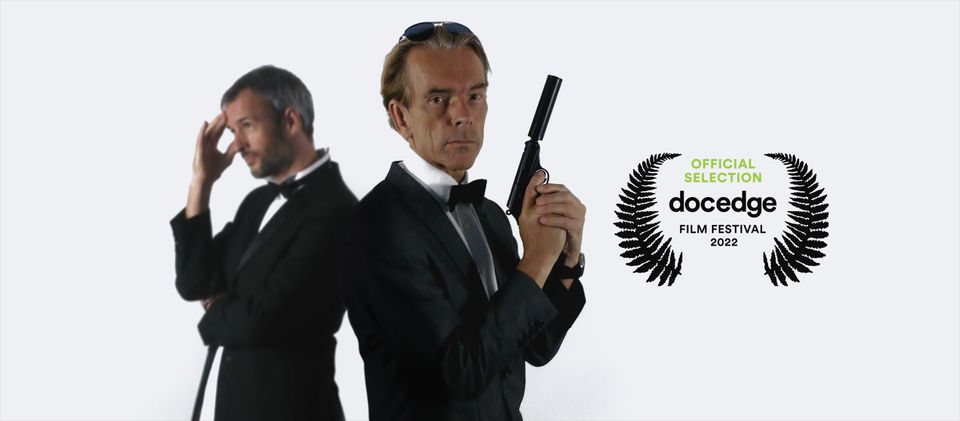 "Mitt namn är Bond... James Bond" lyder den berömda repliken som yttrats av agent 007 i flera filmer.
Hur är det då att dela namn med en filmikon när man själv är långt ifrån en stilig och världsvan actionhjälte? En ny dokumentärfilm med passande titeln "The Other Fellow" (lånat från en klassisk replik i filmen "I hennes majestäts hemliga tjänst") presenterar flera män som delar namn med James Bond, och undersöker hur detta har påverkat deras liv.
I Matthew Bauers dokumentär medverkar också svensken Gunnar James Bond Schäfer. På ett väl valt datum år 2007 bytte han namn för att ännu mer efterlikna sin idol. Denne Gunnar James Bond Schäfer driver ett av världens största 007 muséer tillägnat Agent 007 i småländska orten Nybro.
"The Other Fellow" får svensk biopremiär den 3 februari i Malmö Panora 2023.

James Bond Matthew Bauer THE OTHER FELLOW


The name is...James Bond, two ways. From the movie The Other Fellow. Photo / Supplied The New Zealand Herald. James Bond, two ways. From the movie The Other Fellow. Photo / Supplied James Hart, James Bond) and Gunnar James Bond Schäfer from Sweden James Bond 007 Museum Nybro Sweden
The New Zealand Herald is a daily newspaper published in Auckland, New Zealand and owned by APN News & Media. The magazine has the largest circulation in New Zealand with a peak of over 200,000 copies
James Bond on TV New Zealand is one of most recognisable characters in the World. https://www.facebook.com/TheProjectNZ/videos/728936711861579/
James Bond attend tonight in New Zealand Auckland show Three The Project NZ with Matthew Bauer and James Bond from Sweden. The Other Fellow and James Bond from Sweden Nybro joins us at the desk!
James Bond one of the most recognisable characters in the world, with a legacy spanning 27 films and 7 actors. But that's not the James Bond we're meeting tonight. In fact, he's one of several namesakes. So what's it like being James Bond? Sweden Nybro 007museum https://www.threenow.co.nz/shows/the-project/friday-17-june-2022/S1173-784/M58523-870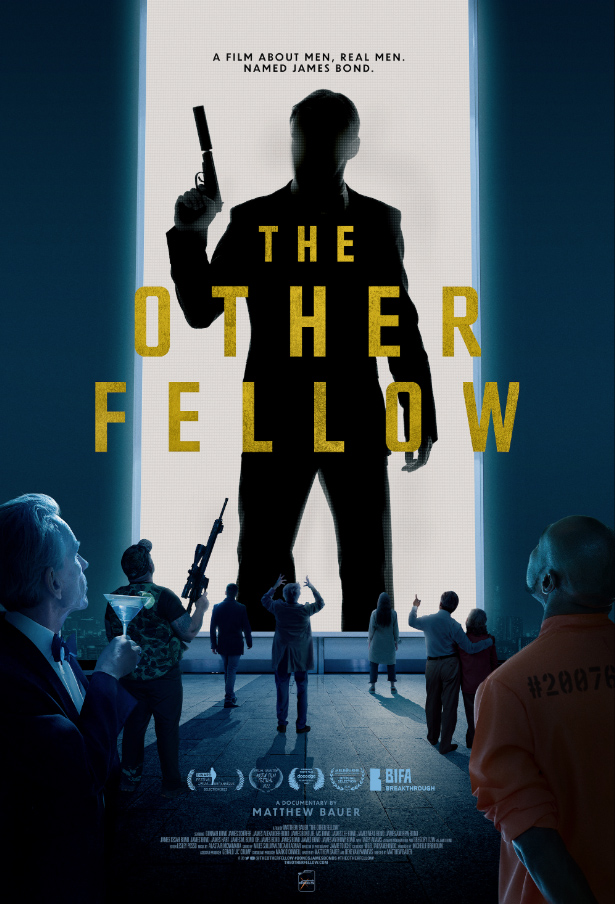 Official poster for The Other Fellow documentary IMDB

Nybro räcker inte till – James Bond om filmfestivalen på Nya Zeeland Barometern/OT
En dokumentärfilm om manlig identitet via olika personers liv, personligheter och upplevelser hade nyligen premiärvisning på filmfestivalen Doc Edge i Nya Zeeland. Det som binder personerna samman är att de alla heter James Bond. Medverkar gör James Bond/Gunnar Schäfer från Nybro.
https://vi.se/artikel/s0EkdA77-a0j2LRwp-4ab04 I jakten efter sin försvunna far hittade Gunnar Schäfer en annan fadersgestalt – James Bonds skapare Ian Fleming. Sedan 20 år ligger därför världens enda renodlade agent 007-museum i Nybro.
James Bond har kommit till Karlstad


sverigesradio.se/artikel/james-bond-har-kommit-till-karlstad
JAMES BOND TO ATTEND WORLD PREMIERE AT
DOC EDGE FESTIVAL 22th JUNE
New Zealand Auckland at The Civic Theatre

https://www.1news.co.nz/2022/06/23/doco-about-real-life-james-bonds-premieres-in-nz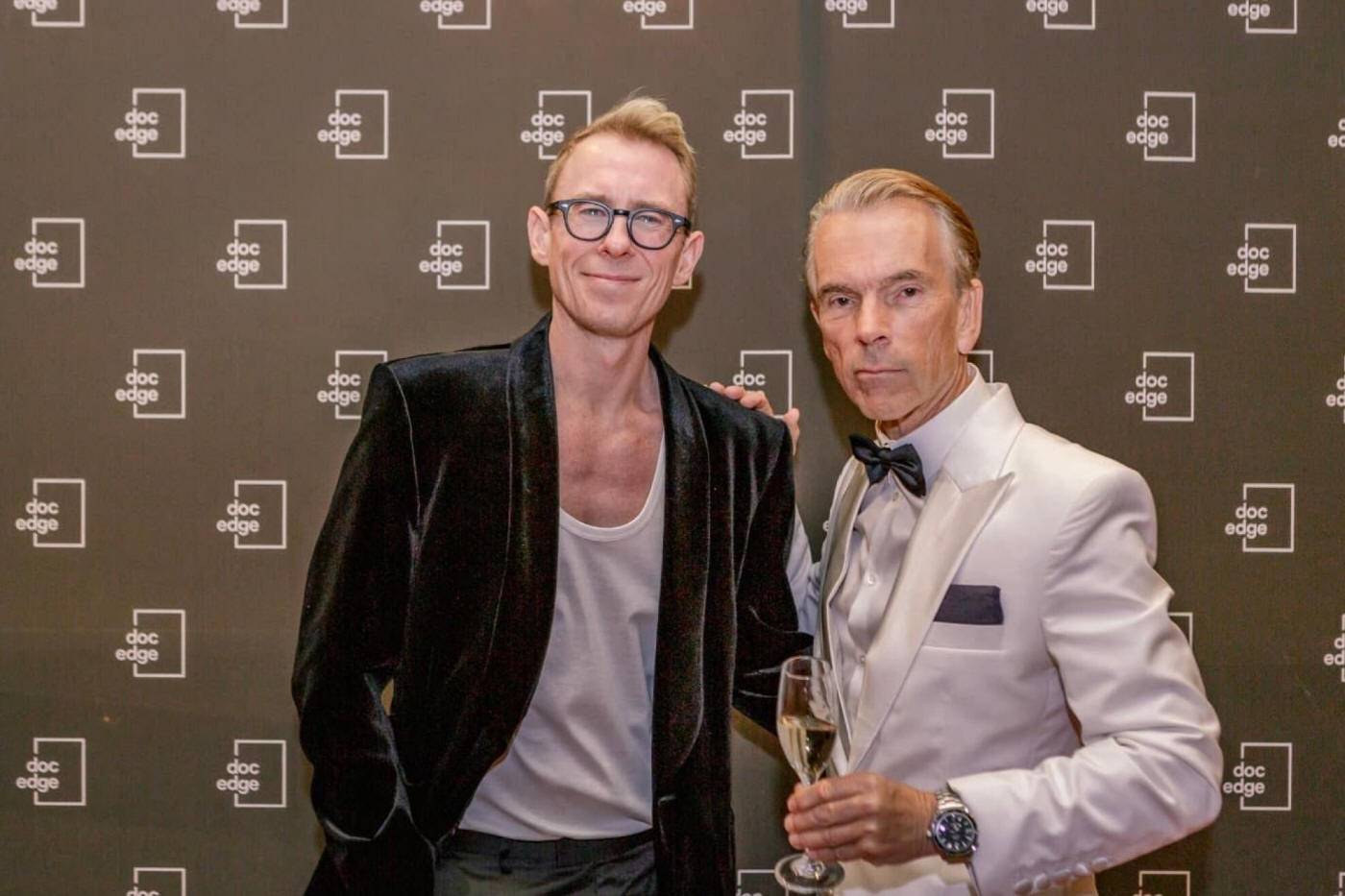 Matthew Bauer NZ THE OTHER FELLOW From a Swedish 007 super-fan James Bond Gunnar Schäfer
https://vc.docedge.nz/page/and-action/ https://docedge.nz/festival22/film/the-other-fellow/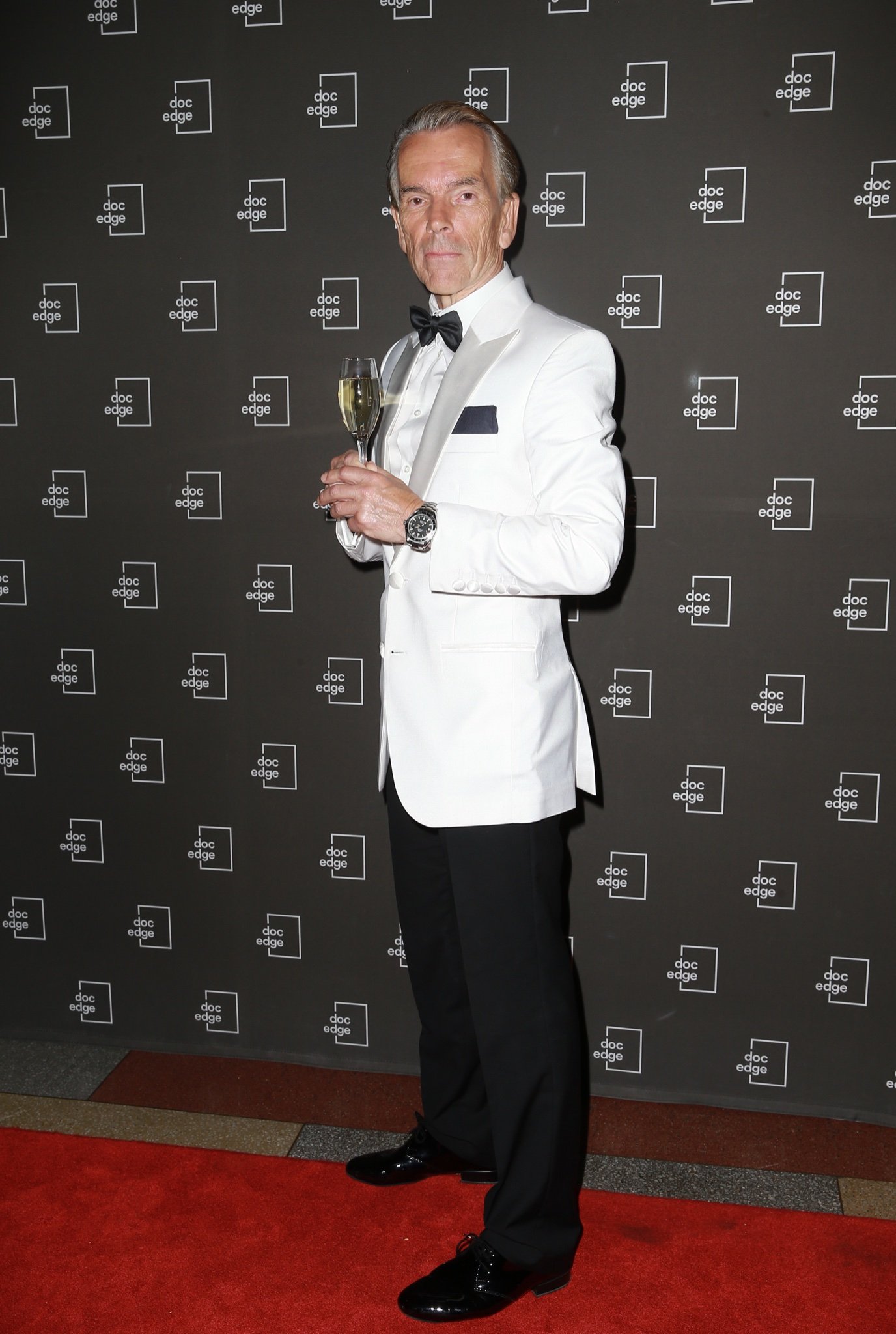 James Bond Gunnar Schäfer red carpet The Other Fellow New Zealand

Matthew Bauer NZ THE OTHER FELLOW From a Swedish 007 super-fan James Bond Gunnar Schäfer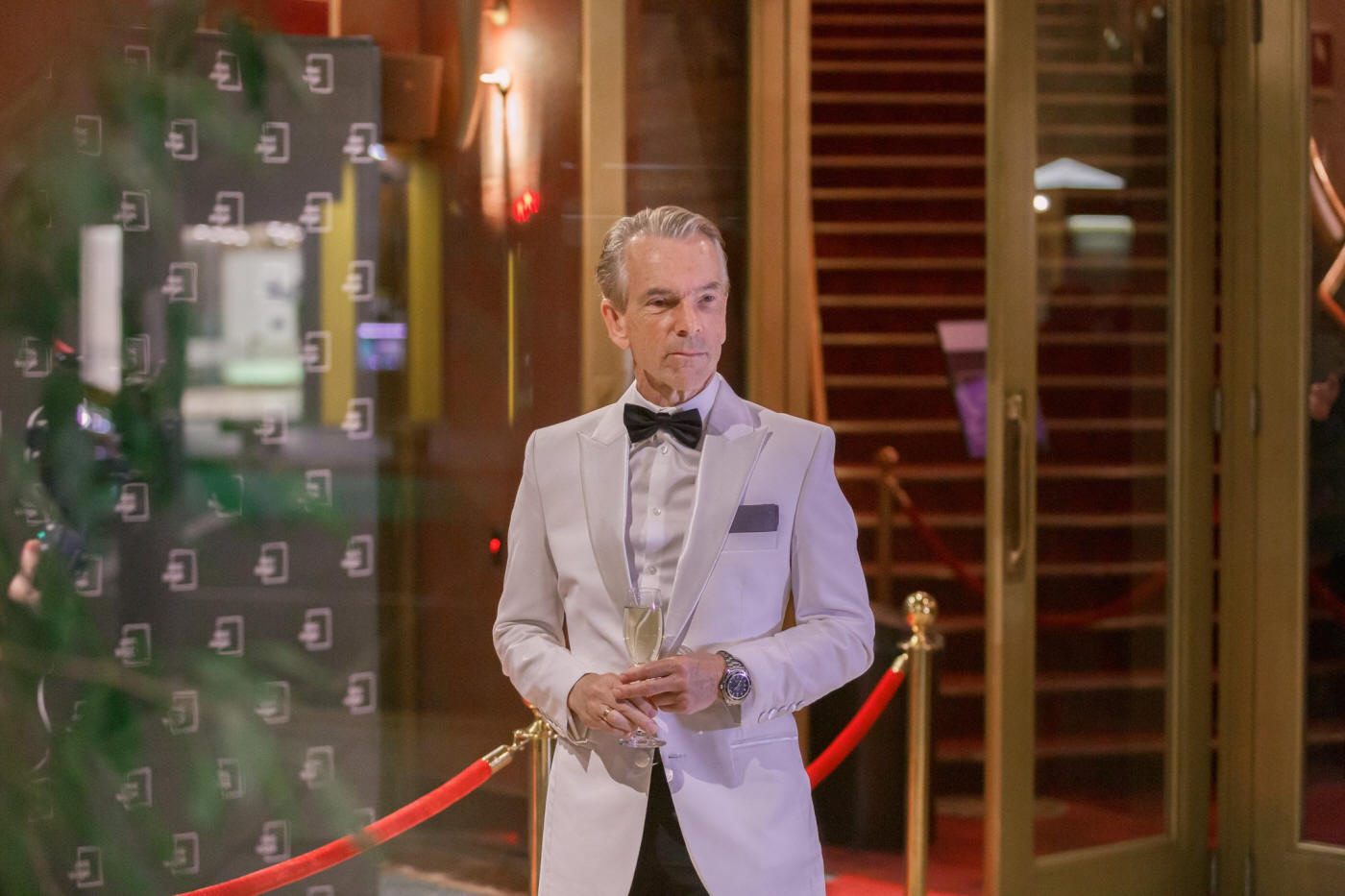 James Bond Gunnar Schäfer red carpet The Other Fellow New Zealand

Documentaries reveal the Spectre of being Bond. Billbord of James Bond from Sweden Nybro.
JAMES BOND TO ATTEND WORLD PREMIERE AT DOC EDGE FESTIVAL 22th JUNE
New Zealand Auckland at The Civic Theatre
Auckland picture Premiere The Other Fellow The Civic Theater