EON Productions movies


1. Dr No 1962
2. From Russia With Love 1963
3. Goldfinger 1964
4. Thunderball 1965
5. You Only Live Twice 1967
6. On Her Majesty`s Secret Service 1969
7. Diamonds Are Forever 1971
8. Live And Let Die 1973
9. The Man With The Golden Gun 1974
10.The Spy Who Loved Me 1977
11.Moonraker 1979
12.For Your Eyes Only 1981
13.Octopussy 1983
14.A View To A Kill 1985
15.The Living Daylights 1987
16.Licence To Kill 1989
17.Goldeneye 1995
18.Tomorrow Never Dies1997
19.The World Is Not Enough 1999
20.Die Another Day 2002
21.Casino Royale 2006
22.Quantum Of Solace 2008
23. Skyfall 2012
24. SPECTRE 2015
25. James Bond 25 2018
26. James Bond 26 2021
27. James Bond 27 2024
28. James Bond 28 2027
29 .James Bond 29 2030
30 James Bond 30 2033

Not included in
Bondserie or
EON Productions
Casino Royale 1954
Casino Royale 1967
Never Say Never Again 1983

Producer
Albert "Cubby"Broccoli
Harry Saltzman
Barbara Broccoli
Michael G,Wilson

Writers to all Bond books

James Bond Homepage
Ian Fleming
Amis Kingsley
Raymond Benson
John Gardner
Charlie Higson
Sebastian Faulks
Jeffery Deaver
William Boyd Solo
Audiobooks Ian Fleming
Neal Purvis screenwriter
Robert Wade screenwriter
Bondbooks

James Bond actors
Barry Nelson
Sean Connery
George Lazenby
Roger Moore
Timothy Dalton
Pierce Brosnan
Daniel Craig

James Bond Composers
Monty Norman 1
John Barry 11
George Martin 1
Marvin Hamlisch 1
Bill Conti 1
Michael Kamen 1
Eric Serra 1
David Arnold 5
James Bond Music
22 Best Bondsoundtrack

Allias MI6
Moneypenny Maxwell/Bliss/Bond
Q Llewelyn/Cleese
M Lee/Brown/Dench
CIA Felix Leiter
Q = Desmond Llewelyn has
appeared in 17 Bond films
MI6
CIA

Bondgirls
Honey Ryder Ursula Andress
Britt Ekland
Izabella Scorupco
Maud Adams
Kristina Wayborn
Mary Stavin
Halle Berry JINX
Vesper Lynd Eva Green
Bond Villians
Jaws (Rickard Kiel)
Venz (Dolph Lundgren)
Lars Lundgren
Pinewood Studios

Bondgirls
Honey Ryder Ursula Andress
Britt Ekland
Izabella Scorupco
Maud Adams
Kristina Wayborn
Mary Stavin
Halle Berry JINX

Bond Villians
Jaws (Rickard Kiel) Pinewood Studios
Bond composer John Barry
dies aged 77. 31

Ian Flemings
James Bond)
liv blir filmatiserad igen!


1962 - Dr No
1963 - From Russia With Love
1964 - Goldfinger
1965 - Thunderball
1967 - You Only Live Twice
1971 - Diamonds Are Forever
1983 - Never Say Never Again 1983 ('unofficial')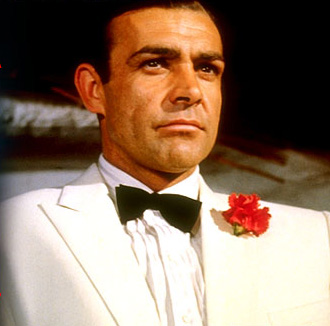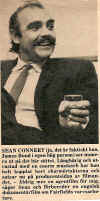 Sean Connery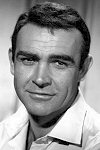 Facts:
Full Name: Thomas Sean Connery
Date of Birth: 25th August 1930
Place of Birth: Edinburgh, Scotland
Height: 6' 2.5" (1.89m)
Films: 6 official; 1 'unofficial'
Active Duty: 1962-1967; 1969; 1983
Only Bond: The only 007 actor to have received an Academy Award.
FROM EDINBURGH TO "SOUTH PACIFIC"
Biograf
1962 - Dr No
1963 - From Russia With Love
1964 - Goldfinger
1965 - Thunderball
1967 - You Only Live Twice
1971 - Diamonds Are Forever
1983 - Never Say Never Again 1983 ('unofficial')
"I had no grand plan. Everyone talks about how they knew the Bond films were going to be a success, but it simply isn't true."
Thomas Sean Connery was born in the bustling city of Edinburgh, Scotland, in 1930 to Joseph and Euphamia Connery. As the oldest of three, Sean was born into a working class family living on the docks where family-members worked all hours of the day to bring up the boys. Sean was educated in a public school but dropped out at a young age and joined the full time workforce as a teen.
His first job out of school was as a milkman, then at the young age of 16, he enrolled in the Navy where he received his patriotic tattoos like many of his peers. He spent three years in the armed forces where he was kept at a high level of fitness. At the end of his third year in the forces he was released from the services and returned to his city of birth to try his hand in various labour-based career paths including bricklaying, truck driving, and even as a coffin pusher for an undertaker.
His work in these labouring roles left Connery with an impressive physique. This, and perhaps a stroke of happenstance, lead him to his entry in 1950 Mr. Universe competition. In the event Connery beat out a variety of professional male models to win third place.
With a spark of fame and very little of a career elsewhere, the modeling path proved successful for Connery. He quickly won a place in the touring cast of Rogers and Hammerstein's "South Pacific", after attending an audition on advice of fellow Mr. Universe competitor Johnny Isaacs. The aspiring model and actor spent several years on the stage before his television debut in 1956.
Even whilst Connery was paving the way as an actor he found another option to pursue. As a keen footballer, Connery was offered a trial East Fife soccer club, but declined fearing the career may have been too short-lived.
In 1958, and after various bit parts and chorus roles, Connery landed the lead in the feature film "Another Time, Another Place" in which he played opposite the Academy Award-nominated US actress, Lana Turner. The Lewis Allen directed drama follows the unrequited love affair between journalists.
Just prior to landing the big-time role of James Bond in 1962, Connery married his first wife Diane Cilento, an Australian actress who was already a rising star in American cinema. The following year, Cilento gave birth to their son - Jason Connery - who went on to claim fame as an actor in his own right.
The very same year Sean Connery was approached by aspiring filmmakers, Albert "Cubby"Broccoli and Harry Saltzman, who were looking to transform the literary creations of Ian Fleming in to big screen action-adventures. Whilst many big-name stars, such as Carry Grant and David Niven were considered for the role of Secret Agent 007, Connery had the rugged looks and naturally confident demeanour to lend to the character of James Bond. Although the film producers were confident that director Terence Young could mould Sean Connery in the ideal image of James Bond, 007's literary creator was not initially comfortable with the casting choice. Fleming felt Connery to be both unkempt and unrefined; Young's task was to convince Fleming and the cinema-going world otherwise. Terence Young took the relatively inexperienced actor under his wing and trained him in luxury dress, fine dining and gave him the understanding he needed to play his new role.
Throughout his first four James Bond adventures, Connery's acting skill blossomed and gave fan-favoured performances in "From Russia With Love" (his personal favourite of the Bond movies)
and "Goldfinger" - cutting a striking and memorable figure as the British secret agent. Thanks to James Bond, Sean Connery became a public figure and a Hollywood star.
It was in 1969, and on location in Japan for the production of "You Only Live Twice" that Sean Connery announced to the presses that he would be standing down after his fifth 007 adventure; stating he felt the series to be too formulaic and feeling he was quickly becoming type-cast as Bond.
Free from the mantel and contracts of 007, Connery starred as Jack Kehoe the period piece "The Molly Maguires". Set in 1876 and the coalmines of Pennsylvania, Connery's first breakaway from Bond bombed at the box office - despite later being popular among a cult following for its rich history.
Ultimately, after the standing down of
George Lazenby and a salary offer too good to refuse, Connery returned to the Bond franchise for a sixth outing. It was the flashy Vegas adventure "Diamonds Are Forever". The now successful 007-actor reportedly donated his entire salary to charity and turned down a five million pound offer to return for "Live And Let Die".
After his departure, for the second time, from the 007 series Connery's career bloomed when he landed roles in various big-budget productions including Agatha Christie's Poirot mystery "Murder on the Orient Express", war-drama "A Bridge Too Far"
or an Oscar-winning role in "The Untouchables".
On a lighter note, Connery agreed to appear in the Python-esque production, "Timebandits" after a running gag in which Michael Palin scripted his character as "Sean Connery (or someone or equal,
but cheaper, stature)".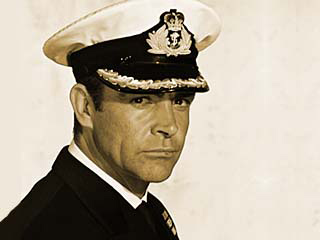 In 1973, Connery and wife Dianne went through a painful and public divorce. Two years later, Connery married his current wife, artist Micheline Roquebrune.








Franklin Mint's James Bond Sean Connery Plates with 22 carat gold - 1995 in The James Bond 007 Museum
Collectable Plates - James Bond set of six from Franklin Mint sign by Michael G. Wilson Director Eon Productions Limited , producer of James Bond films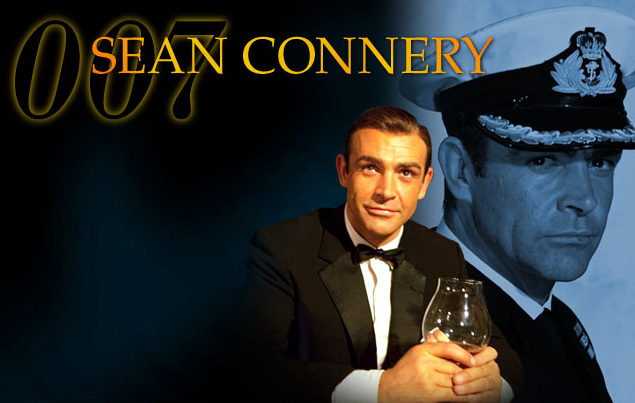 Sean Connery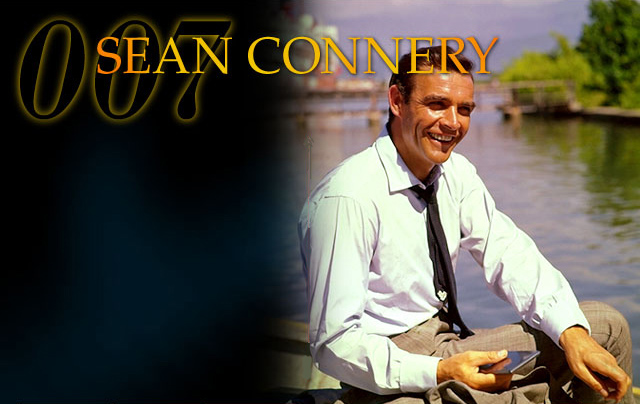 Sean Connery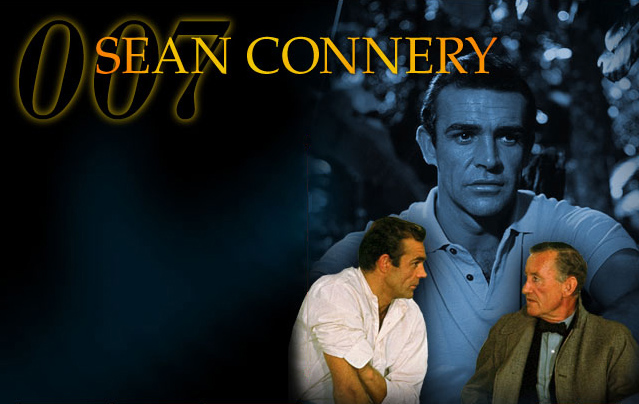 Sean Connery with Ian Fleming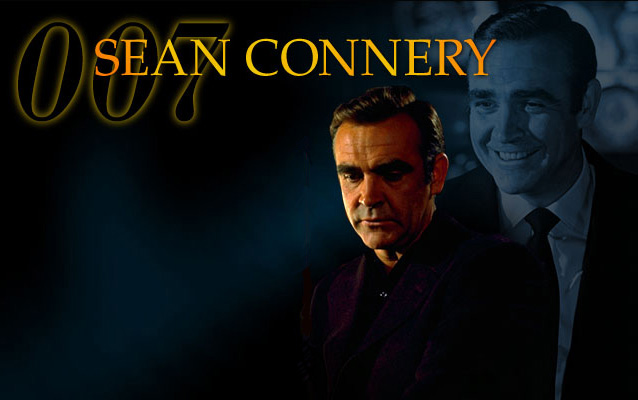 Sean Connery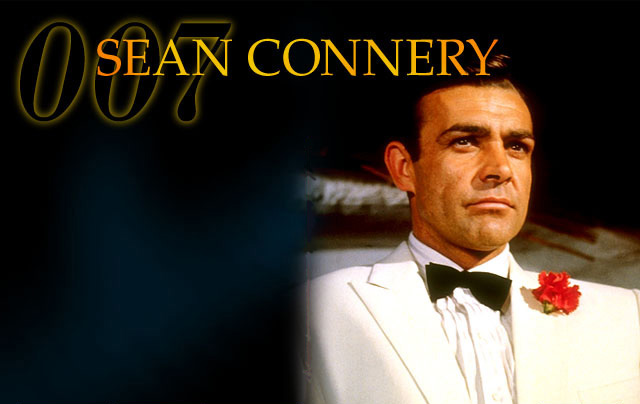 Sean Connery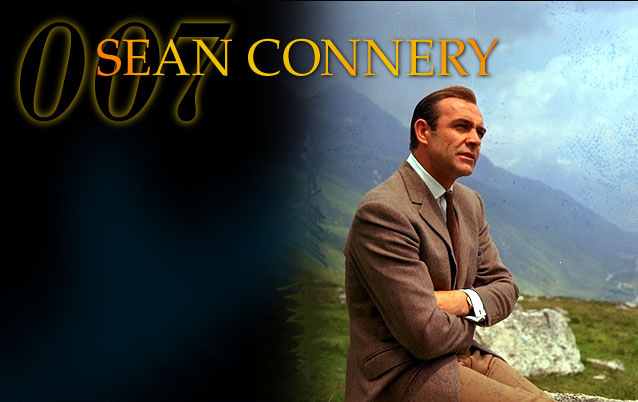 Sean Connery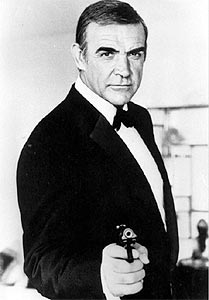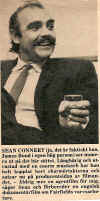 Best actor for "Entrapment" at the 1999 European Film Awards

Best actor in a supporting role for "The Untouchables" at the 1988 Golden Globes

Actor of the Year for "The Untouchables" at the 1988 London Critic Circles Film Awards

Best actor for "Der Name der Rose" at the 1988 BAFTA Awards

Best actor in a supporting role for "The Untouchables" at the 1988 Academy Awards

Best actor for "Thunderball" at the 1966 Golden Laurel awards

Best actor for "Goldfinger" at the 1965 Golden Laurel awards

Biographies
Being A Scot - Sean Connery Autobiography -
Sean Connery by Michael Feeney Callan
In 1989, Connery played in Steven Spielberg's epic adventure "Indiana Jones and the Last Crusade". The Scot played the charismatic father of Indy: Henry Jones Snr. The interplay between Harrison Ford and Sean Connery as father and son remains a highlight of this production.

In the 1990's Connery made several blockbusters, sealing his mark on Hollywood as both a talented actor, and of course, sex symbol. By the new millennium there was much speculation surrounding an impending retirement of the Scottish actor. Shortly before his 75th birthday Connery commented that he had decided to retire from filmmakers following the lacklustre response to 2003's "The League of Extraordinary Gentlemen". He reportedly declined roles in two successful trilogies, "The Matrix" and "Lord of the Rings", stating he turned down the offer as he did not understand the scripts


As a long-time political activist, Connery regularly voices his support for the Scottish National Party. His involvement in the Scottish independence movement has been highly publicised and often criticised, as the Hollywood actor has not lived in his homeland for many years. He has, however, regularly contributed to a selection of Scottish based charities, namely SEIT (Scottish International Education Trust) and Friends of Scotland.