The Walther LP53 is a classic James Bond gun although it never featured in a Bond movie. The gun, with its distinctive long barrel was the weapon of choice for James Bond in many movie posters and promotional photographs. The story is that during a photoshoot with Sean Connery for
From Russia With Love
, the photographer volunteered his own Walther LP53, after the PPK wasn't available on the set.
The LP53 is an airgun and can only shoot little lead pellets (although with considerable force). The weapon is 'loaded' by opening it all the way (almost like breaking it in half), load a pellet and close it, building up the airpressure.
In the photos and posters, Bond holds a LP53 with a black grip, although a brown version was also available for this gun.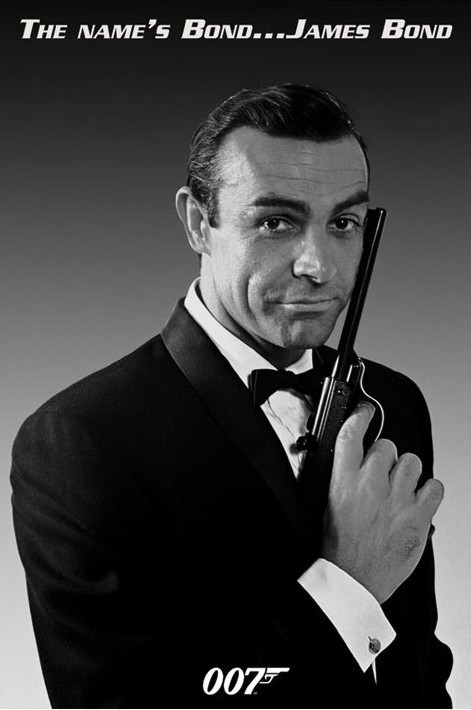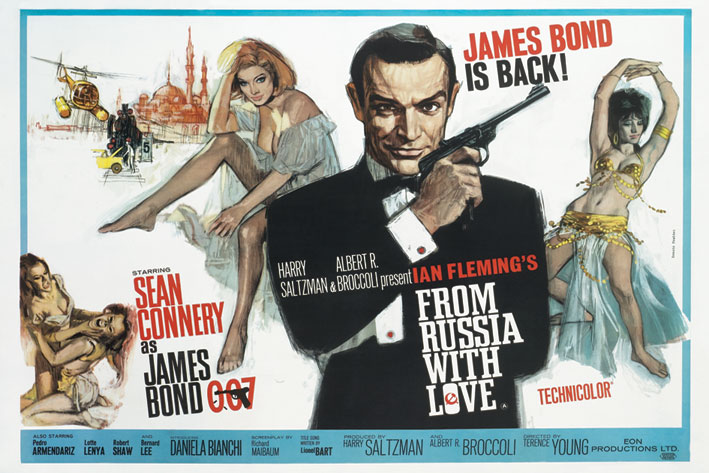 The Walher LP53 gun original James Bond poster "From Russia With Love" 1963
The LP53 gun can be seen in the following movie posters:
- From Russia With Love
- Goldfinger
- Thunderball
- You Only Live Twice note that each movie had different posters for different countries, so not in all posters can this gun be seen