SNABBFAKTA
ÅR:
1979
SVENSK TITEL:
Moonraker
VÄRLDS PREMIÄR:
26 Juni 1979
SVENSK PREMIÄR:
18 Augusti 1979
LÄNGD:
126 min
PRODUCENTER:
Albert R. Broccoli
REGI:
Lewis Gilbert
MANUS:
Christopher Wood
FOTO:
Jean Tournier
SCENOGRAFI:
Ken Adam
KLIPPNING:
John Glen
MUSIK:
John Barry
TITELMELODI:
"Moonraker"
framförd av Shirley Bassey
INSPELAD:
Italien
Brasilien
Guatemala
USA
Boulogne
Eclair
Frankrike
England
Pinewood Studios
FILMBOLAG:
United Artists
Skådespelare
| | |
| --- | --- |
| Roger Moore | James Bond, 007 |
| Lois Chiles | Dr. Holly Goodhead |
| Michael Lonsdale | Hugo Drax |
| Richard Kiel | Jaws |
| Corinne Clery | Corinne Dufour |
| Bernard Lee | M |
| Geoffrey Keen | Frederick Gray |
| Desmond Llewelyn | Q |
| Lois Maxwell | Miss Moneypenny |
| Toshirô Suga | Chang |
| Emily Bolton | Manuela |
| Blanche Ravalec | Dolly |
| Irka Bochenko | Blonde Beauty |
| Michael Marshall | Colonel Scott |
| Leila Shenna | Hostess Private jet |
| Anne Lonnberg | Museum Guide |
| Jean-Pierre Castaldi | Pilot Privet Jet |
| Walter Gotell | Genereal Gogol |
| Douglas Lambert | Mission Control Director |
| Arthur Howard | Cavendish |
| Alfie Bass | Consumptive Italian |
| Brian Keith | U.S. Shuttle Captain |
| George Birt | Captain Boeing 747 |
| Kim Fortune | R.A.F. Officer |
| Lizzie Warville | Russian Girl |
| Johnny Trabbers Troupe | Funambulists |
| Nicholas Arbez | Drax's Boy |
| Guy Di Rigo | Ambulance Man |
| Chris Dillinger | Drax's Technician |
| Claude Carliez | Gondolier |
| Georges Beller | Drax's Technician |
| Denis Seurat | Officer Boeing 747 |
EON Productions movies
1. Dr No 1962
2. From Russia With Love 1963
3. Goldfinger 1964
4. Thunderball 1965
5. You Only Live Twice 1967
6. On Her Majesty`s Secret Service 1969
7. Diamonds Are Forever 1971
8. Live And Let Die 1973
9. The Man With The Golden Gun 1974
10.The Spy Who Loved Me 1977
11.Moonraker 1979
12.For Your Eyes Only 1981
13.Octopussy 1983
14.A View To A Kill 1985
15.The Living Daylights 1987
16.Licence To Kill 1989
17.Goldeneye 1995
18.Tomorrow Never Dies1997
19.The World Is Not Enough 1999
20.Die Another Day 2002
21.Casino Royale 2006
22.Quantum Of Solace 2008
23. Skyfall 2012
24. SPECTRE 2015
25. James Bond 25 2018
26. James Bond 26 2021
27. James Bond 27 2024
28. James Bond 28 2027
29 .James Bond 29 2030
30 James Bond 30 2033

Not included in
Bondserie or
EON Productions
Casino Royale 1954
Casino Royale 1967
Never Say Never Again 1983
Producer
Albert "Cubby"Broccoli
Harry Saltzman
Barbara Broccoli
Michael G,Wilson
Writers to all Bond books
Ian Fleming
Amis Kingsley
Raymond Benson
John Gardner
Charlie Higson
Sebastian Faulks
Jeffery Deaver
Neal Purvis screenwriter
Robert Wade screenwriter
Bondbooks
James Bond actors
Barry Nelson
Sean Connery
George Lazenby
Roger Moore
Timothy Dalton
Pierce Brosnan
Daniel Craig

James Bond Composers
Monty Norman 1
John Barry 11
George Martin 1
Marvin Hamlisch 1
Bill Conti 1
Michael Kamen 1
Eric Serra 1
David Arnold 5
James Bond Music
22 Best Bondsoundtrack
Allias MI6
Moneypenny Maxwell/Bliss/Bond
Q Llewelyn/Cleese
M Lee/Brown/Dench
CIA Felix Leiter
Q = Desmond Llewelyn has
appeared in 17 Bond films
Bondgirls
Honey Ryder Ursula Andress
Britt Ekland
Izabella Scorupco
Maud Adams
Kristina Wayborn
Mary Stavin
Halle Berry JINX
Vesper Lynd Eva Green
Bond Villians
Jaws (Rickard Kiel)
Venz (Dolph Lundgren)

Pinewood Studios

Sir WinstonChurchill. Prime Minister twice (1940-45 and 1951-55)

Ian Flemings boss M

Moonraker
The Facts
Rated: PG
Official Year: 1979
Number in Series: 11
Running Time: 121 minutes
Budget: $34 million
UK Premiere: June 26, 1979
US Premiere: July 13, 1979
Sweden Premiere 18 augusti 1979
Cast
James Bond: Roger Moore
Moneypenny: Lois Maxwell
M: Bernard Lee
Q: Desmond Llewelyn
Bond Girl (Holly Goodhead): Lois Chiles
Villain (Hugo Drax): Michael Lonsdale
Henchman (Chang): Toshiro Suga
Crew
Writing Credits: Ian Fleming
Producer: Albert R. Broccoli
Producer: Michael G. Wilson
Director: Lewis Gilbert
Composer: John Barry
Title Song: Shirley Bassey
Full Cast & Crew:
Recorded in Italien, Brasilien, Guatemala, USA, Boulogne, Eclair och Paris studios, Frankrike och i Pinewood Studios, England.

Despite the previous 007 film telling us that James Bond would return in
For Your Eyes Only, producer Broccoli chose

Moonraker as the next instalment after the success of Star Wars (1977).

The French castle Vaux-le-Vicomte appears for the second time in a Bond movie.

The first was in the opening sequence of

Thunderball (1965).
MOONRAKER 1979 Uppdrag
NATO skickar upp en rymdfärja men förlorar plötsligt kontrollen och den försvinner. James Bond får i uppdrag att finna rymdfärjan och spåren leder till Drax Industries, ett företag som tillverkar raketer åt NASA. Bakom företaget döljer sig den excentriske biljonären Sir Hugo Drax, en brottsling med planer på att förverkliga sin dröm om en egen rymdstation. Jakten går kors och tvärs över kontinenterna och Bond får utstå många svåra prövningar. I Venedig blir han jagad av gondoler, i Rio biter Jaws, en storväxt man med stålkäftar, av kabeln till linbanan och i en pool får han brottas med en livsfarlig jätteorm.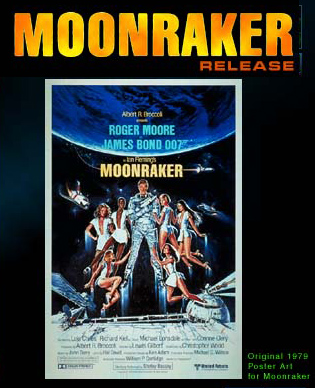 Moonraker är den elfte, är James Bond tillbaka för ett nytt uppdrag, den här gången är han inblandad med sprängning ut i rymden.
Ett rymdskepp färdas genom rymden men blir mystiskt hi-jacked och Bond måste arbeta snabbt för att ta reda på vem som låg bakom det hela.
Han börjar med raket tillverkaren, Drax Industries och mannen bakom organisationen Hugo Drax.
På sin resa han slutar träffa Dr Holly Goodhead och möter de metall-tandade Jaws igen.
En Boeing 747 bär en amerikansk rymdfärja som de lånat av brittiska regeringen kraschar i Atlanten.
När britterna undersöker kan de hitta några spår av rymdfarkosten och skicka agent James Bond till rymdfärjans tillverkare, Drax Industries, för att undersöka. det hela.
En rymdfärjan kallas Moonraker, byggd av Drax Industries, är på väg till Storbritannien när det kapas i luften och besättningen på 747 bär den dödas. Bond omedelbart kallas till handling, och börjar utredningen med Hugo Drax själv. Även på Drax laboratorier möter Bond lysande och fantastiska Dr Holly Goodhead, en NASA-astronauten & CIA-agent som utreder Drax för den amerikanska regeringen. En av Drax ligister, den lömska Chan, försök att döda 007 på labbet men när detta misslyckas, följer han Bond till Venedig och försöker igen där. Bond & Goodhead följa Drax spår till Brasilien, där de återigen köra in i 7 'Goliath Jaws, en tornar jätte med metall tänder. Fly från honom, upptäcker de att det finns en enorm rymdstation oupptäckt av amerikanska eller sovjetiska radar och en hemsk komplott av Drax att anställa nervgas i en folkmordspolitik projekt! Bond & Holly måste snabbt hitta ett sätt att stoppa Hugo Drax innan hans hemska planer kan genomföras ...
James Bond Adventure. A space shuttle is stolen enroute to London and M sends 007 out to apologize to the shuttle creator - billionaire Hugo Drax. While visiting Drax's estate several attempts are made on Bond's life, making Drax himself the number one suspect. Bond also meets Dr. Holly Goodhead, a NASA scientist who is also a CIA agent investigating Drax. Their investigations lead Bond to discover a plot to murder the world's population so that Drax can repopulate the planet in his image. The chase takes Bond all over the world - California, Brazil, the Amazon Jungle and, finally, to Drax's huge space-city over the Earth. Drax, meanwhile, has hired a old friend of Bond to take care of any problems - the steel-toothed killer Jaws......
When a U.S. space shuttle is stolen in a midair hijacking, only Bond can find the evil genius responsible. The clues point to billionaire Hugo Drax, who has devised a scheme to destroy all human life on earth! As Bond races against time to stop Drax's evil plot, he joins forces with Dr. Holly Goodhead, a NASA scientist who is as beautiful as she is brilliant. And 007 needs all the help he can get, for Drax's henchman is none other Bond's old nemesis Jaws, the indestructible steel-toothed giant. Their adventure leads all the way to a gigantic space station, where the stage is set for an epic battle for the fate of all mankind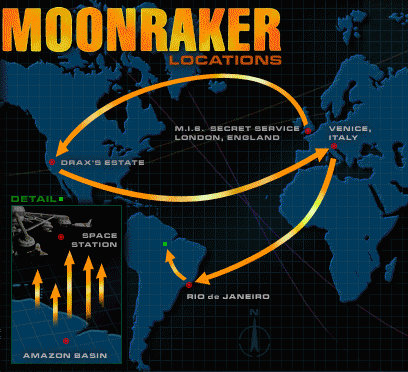 Moonraker locations: London MI6, Drax estate, Venice Italy, Rio De Janero, Moonraker location: Drax's 'California' estate: Vaux-le-Vicomte, France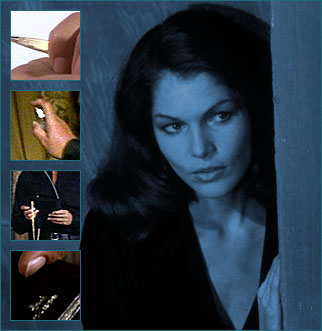 Lois Chiles playing Dr Holly Goodhead
Starred In Moonraker (1979)
Born in Alice, Texas, USA on 15th April 1947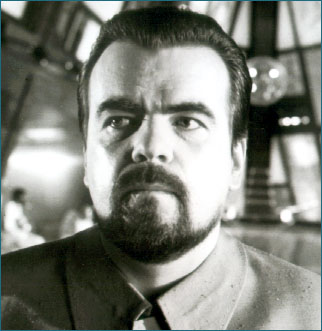 Sir Hugo Drax by Michael Lonsdale (adelskapet är borttaget i filmversionen.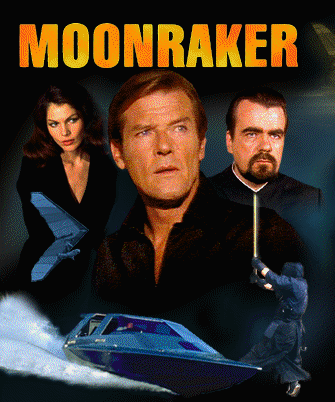 Moonraker Lois Chiles playing Dr Holly Goodhead James Bond Roger Moore Hugo Drax Michael Lonsdale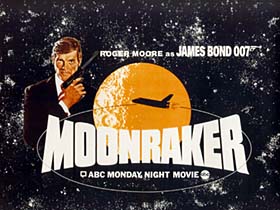 Gunnar Bond James Schäfer talk to Richard Kiel (Jaws) in Pinewood studios 21/11-2004 and given him a Jaws plate in glassgral gift from
James Bond 007 Museum in Sweden, Nybro.


In Stockholm 25/10 2003 Gunnar Schäfer and Mr Jaws "Richard Kiel" did get a sign 007 frosted champagne glas from 007 museum




Gunnar Schäfer and Blanche Ravalec "Dolly" in Moonraker Blanche Ravalec (Dolly in Moonkaer 1979)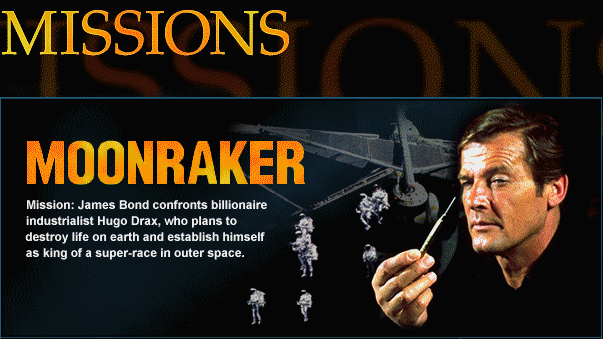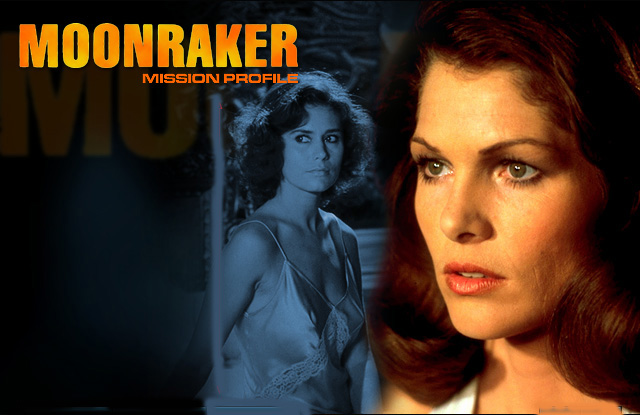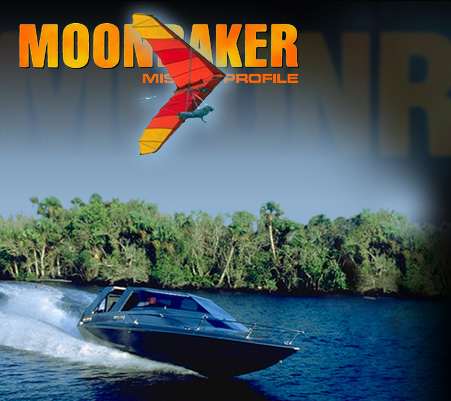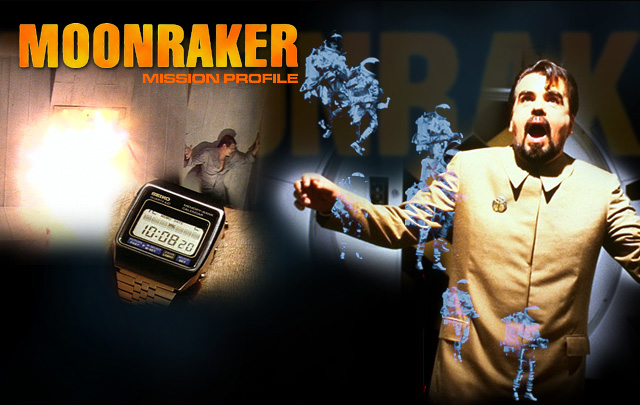 Holly Goodhead and James Bond have sex in space.


Bond in space