Monty Norman - The first man of James Bond music James Bond Theme

Monty Norman Composer for Dr No. and The James Bond theme

Born April 4, 1928, London.

Monty Norman - The first man of James Bond music,best known for being credited with composing the "James Bond Theme".

Norman is famous for writing the music to the first James Bond movie Dr No, and has been credited with writing the "James Bond Theme", the signature theme of the James Bond franchise. Norman has received royalties since 1962 for the theme, but it was arranged by John Barry after the producers were dissatisfied with Norman's music. Barry claims that he actually did write the theme, but nevertheless, Mr. Norman won two libel actions against publishers for claiming that Barry was the composer, most recently against The Sunday Times in 2001. During the trial, Barry testified on the stand that he had, in fact, composed the The James Bond Theme, but that Norman was contractually obligated to receive credit for the score.

Monty Norman composed some of the most memorable music ever for films and stage. His contribution to the James Bond canon, though , has always been filled with its own intrigue.

Norman sang with a British dance bands in the late 1940s, and moving later into song writing. Norman worked on a number of musicals. His modern, sometimes experimental sound impressed DR NO producers Broccoli and Salzman who hired him to put together a score for the film.


Location manager, Chris Blackwell (later of Island Records fame) found Monty a shady room away from the hot sun where he could happily set to music all he had absorbed of the local atmosphere.

The director, Terence Young, asked Monty to come up with something for the three blind beggars who would be the first killers in a Bond film. He wrote a calypso based on the children's nursery rhyme, 'Three Blind Mice', called 'The Kingston Calypso' which got the film off to a good start by playing against the drama of the assassination.

Cubby Broccoli then wanted a song for Ursula Andress to sing as she came out of the ocean like a beautiful bikinied mermaid. He wanted her to be observed by Sean Connery, who would sing it back at her. Monty asked around his new found Jamaican friends (among them Carmen Manley, the Prime Minister's daughter) for the correct indigenous flora, fauna, greengrocery and patois love words to put in the lyric. The result was a very authentic sounding number called 'Underneath The Mango Tree'.

Underneath The Mango Tree
Me honey and me, come watch for de moon.
Underneath The Mango Tree
Me honey and me make boo-loo-loops soon.


Monty had great fun teaching Sean Connery and Ursula Andress the song which played no small part in one of cinema history's classic moments.

The latest dance craze in Jamaica was called the Jump Up. So for a scene set in the dance hall Monty wrote a number in that rhythm called 'Jump Up Jamaica', which became a local hit.

At a Count Basie concert in Jamaica, Monty met the great man himself. Basie asked him to send any numbers from DR NO that might be possible for his orchestra.

The outcome: Basie subsequently recorded four numbers: Dr No's Fantasy, The Kingston Calypso, Underneath The Mango Tree and The James Bond Theme.

And finally, on Saltzman's request, a meeting with the 'Executive Suits' at United Artists to give them an update on how things were progressing in Jamaica. It was obvious that for them the jury was out on DR NO until they could see a final cut of this, in Hollywood terms, low budget British spy film. Then to the party, given by Arthur Laurents the book writer of many Broadway hits including West Side Story. Half the writing talent of Broadway and Hollywood were on the guest list.
Vic Flick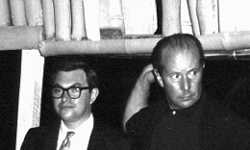 Monty Norman and Terence Young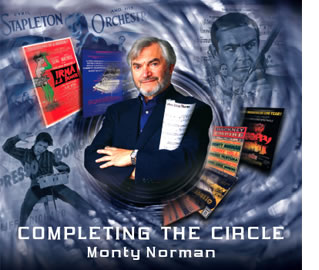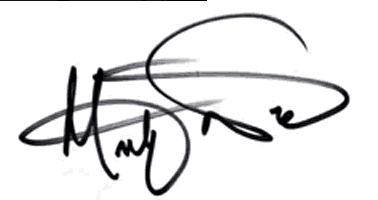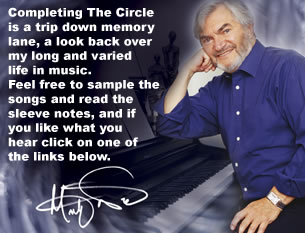 Doctor No CD
Music by Monty Norman 1962
THE ORGINAL SOUNDTRACK
Dr. No: 1962
Original Motion Picture Soundtrack [SOUNDTRACK]
John Barry, James Bond Films (Related Recordings)
This is a surprisingly good soundtrack...considering that many of the better pieces of the film, as such the breezy instrumental version of Underneath the Mango Tree at the film's finale, was left out.
Aside from the theme, here are some of the highlights...Underneath the Mango Tree, a beautiful song heard in the movie, and another version sung by Sean Connery himself. There are also several instrumental versions of the song on the soundtrack that are also great. Other songs like "Three Blind Mice", "Jamaica Jump Up" are also good, and best played for laughs.
The Island Speaks is an ominous piece that will have you on the edge of your seat. And there is also versions of the original James Bond theme that Norman wrote before Barry rearranged it (whatever THAT meant), one of which is as slinky and sexy as a theme can be.
The downers...well, Dr. No's Fantasy, whatever that was. And Audio Bongo...strictly filler.
Dr. No is a very good soundtrack overall, and you won't be disappointed.