James Bond Homepage
007museum@telia.com
Donations/Gåvor
James Bond Museum



EON Productions movies


1. Dr No
2. Form Russia With Love
3. Goldfinger
4. Thunderball
5. You Only Live Twice
6. On Her Majesty`s Secret Service
7. Diamonds Are Forever
8 Live And Let Die
9. The Man With The Golden Gun
10.The Spy Who Loved Me
11.Moonraker 1979
12.For Your Eyes Only 1981
13.Octopussy 1983
14.A View To A Kill 1985
15.The Living Daylights
16.Licence To Kill
17.Goldeneye
18.Tomorrow Never Dies
19.The World Is Not Enough
20.Die Another Day
21.Casino Royale
22.Quantum Of Solace
23.James Bond
24.James Bond

Not included in
Bondserie or
EON Productions
Casino Royale 1954
Casino Royale 1967
Never Say Never Again 1983

Producer
Albert "Cubby"Broccoli
Harry Saltzman
Barbara Broccoli
Michael G,Wilson

Writers to all Bond books
Ian Fleming
Amis Kingsley
Raymond Benson
John Gardner
Charlie Higson
Sebastian Faulks
Bondbooks

James Bond actors
Barry Nelson
Sean Connery
George Lazenby
Roger Moore
Timothy Dalton
Pierce Brosnan
Daniel Craig

James Bond Composers

Monty Norman 1
John Barry 11
George Martin 1
Marvin Hamlisch 1
Bill Conti 1
Michael Kamen 1
Eric Serra 1
David Arnold 5
James Bond Music
22 Best Bondsoundtrack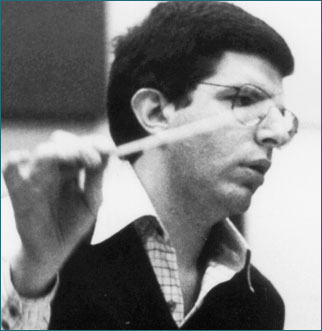 Biografi: Marvin Hamlisch(Composer for The Spy Who Loved Me)
Born June 2, 1944, New York City
Music
(For Your Eyes Only)
Credits
Music: Marvin Hamlisch
James Bond Theme: Monty Norman
Song Lyrics: Michael Leeson
Song Performed By: Sheena Easton

Additional
"Make It Last All Night" by Bill Conti, lyrics by Shelby Conti and Chris West, performed by Rage (played at Gonzales'' villa).

Highest Chart Position: 8 (UK), 4 (US)
Soundtrack Listing
1. For Your Eyes Only
2. A Drive in the Country
3. Take Me Home by Eddie Blair
4. Melina's Revenge
5. Gonzales Takes a Drive
6. St. Cyril's Monastery
7. Make It Last All Night by Rage
8. Runaway
9. Submarine
10. For Your Eyes Only by Derek Watkins
11. Cortina
12. The P.M. Gets the Pird/For Your Eyes Only (Reprise) by Sheena Easton
13. Gunbarrel/Flowers for Teresa/Sinking the St. Georges
14. Unfinished Business/Bond Meets Kristatos
15. Ski....Shoot....Jump....
16. Goodbye, Countess/No Head for Heights/Dining Alone
17. Recovering the Atac
18. Sub Vs. Sub
19. Run Them Down/The Climb

Notes
"For Your Eyes Only" had the only title sequence (to date) to feature the performing artist on screen - Sheena Easton. The titles were also used as the music video for the song.

The Spy Who Loved Me CD
Music by Marvin Hamlisch 1977

Nr : 007- 20100

THE ORGINAL SOUNDTRACK
The Spy Who Loved Me [SOUNDTRACK] 1977

For Albert R. Broccoli's tenth James Bond film, The Spy Who Loved Me, John Barry was unavailable to score the film. Marvin Hamlisch came in to bring a fresh new sound to the World of James Bond and he certainly did! The score for the film may sound dated by today's standards since it features many of those familiar 70's sounds and instruments. However, the score still holds up to be one of the best non-Barry James Bond music compositions. Goldfinger defines the Bond sound of the 1960s. A View to a Kill defines the Bond sound for the 1980s, and GoldenEye for the 1990's. But it is The Spy Who Loved Me which defines the Bond sound for the 1970's. My only complaint on this score is some of the music has been altered or changed from the film version to this CD version. For example, Bond 77 in the movie is a lot more enjoyable than on this score. And where on earth is the rest of that great music from when Bond and Anya are at the pyramids? Hopefully EMI will release a special version of the score with the original music. Until then, as Bond say's in The Spy Who Loved Me, "This was only intended to wet our appetites." It sure did wet mine.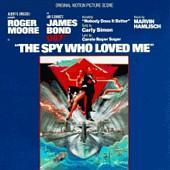 He co-wrote "Nobody Does It Better" for the 1977 James Bond film The Spy Who Loved Me with his then-girlfriend Carole Bayer Sager. (John Barry was unable to work in the United Kingdom due to tax reasons.) He also wrote the orchestral/disco score for the film, which was re-recorded for the album. The song went on to be nominated for an Oscar in 1977.