Gunnar Schäfer name is James Bond Visitors in James Bond Museum Sweden

.

Since 1959 James Bond 007 Museum Sweden, Nybro.
The 007 museum 1000 sq.m. world`s only James Bond 007 Museum Emmabodav. 20, 38245 Nybro


Contact: 007museum@telia.com

Phone+4648112960 Open Daily 10-17 Sat 10-14 Media To do and see Buy/Köp info Links
James Bond Theme Party PPKGuns Omega Bmw Bollinger Corgi, Cd, Swatch Posters, Specials James Bond store

Levande Måltavla 1985 - Roger Moore A View To A Kill 1985
EON Productions movies


1. Dr No 1962
2. From Russia With Love 1963
3. Goldfinger 1964
4. Thunderball 1965
5. You Only Live Twice 1967
6. On Her Majesty`s Secret Service
7. Diamonds Are Forever1971
8. Live And Let Die 1973
9. The Man With The Golden Gun
10.The Spy Who Loved Me
11.Moonraker 1979
12.For Your Eyes Only 1981
13.Octopussy 1983
14.A View To A Kill 1985
15.The Living Daylights 1987
16.Licence To Kill 1989
17.Goldeneye 1995
18.Tomorrow Never Dies1997
19.The World Is Not Enough
20.Die Another Day 2002
21.Casino Royale 2006
22.Quantum Of Solace 2008
23.James Bond 23 2012
24.James Bond 24

Not included in
Bondserie or
EON Productions
Casino Royale 1954
Casino Royale 1967
Never Say Never Again 1983

Producer
Albert "Cubby"Broccoli
Harry Saltzman
Barbara Broccoli
Michael G,Wilson

Writers to all Bond books
Ian Fleming
Amis Kingsley
Raymond Benson
John Gardner
Charlie Higson
Sebastian Faulks
Jeffery Deaver
Neal Purvis screenwriter
Robert Wade screenwriter
Bondbooks

James Bond actors
Barry Nelson
Sean Connery
George Lazenby
Roger Moore
Timothy Dalton
Pierce Brosnan
Daniel Craig

James Bond Composers
Monty Norman 1
John Barry 11
George Martin 1
Marvin Hamlisch 1
Bill Conti 1
Michael Kamen 1
Eric Serra 1
David Arnold 5
James Bond Music
22 Best Bondsoundtrack

Allias MI6
Moneypenny Maxwell/Bliss/Bond
Q Llewelyn/Cleese
M Lee/Brown/Dench
CIA Felix Leiter

Bondgirls
Honey Ryder Ursula Andress
Britt Ekland
Izabella Scorupco
Maud Adams
Kristina Wayborn
Mary Stavin
Halle Berry JINX

Bond Villians
Jaws (Rickard Kiel)
Venz (Dolph Lundgren)
Pinewood Studios




James Bond in the film 'A view to a kill'. In a scene where Bond is trapped in a Rolls Royce pushed into a lake, he manages to escape by breathing air from the car's Michelin tyres.


1983 Sweden Levande Måltavla. Original Poster

Mission
Millionaire psychopath Max Zorin is the mastermind behind a scheme to destroy Silicon Valley in order to gain control over the international microchip market. With the countdown ticking toward a cataclysmic disaster, James Bond must stop this madman from achieving his goal.


A View To A Kill poster

Roger Moore was back for a final fling as James Bond. A generation had been weaned onto Moore's more laid-back approach to Bond, and had earned more than a billion dollars for the film makers in the process. Production was not a smooth affair though. The 007 Stage at Pinewood Studios, built for The Spy Who Loved Me, burned down in 1984, just before filming there was to take place. The result, and a confidence booster to the British film industry, was that a chunk of the $30m at the bottom of the page went on building a new sound stage, the Albert R. Broccoli Stage.

Once the film was made, the little matter of signing the next Bond was to take place. Two main candidates were to emerge: Pierce Brosnan and Timothy Dalton. Time would give each man a turn at Bond, with two quite different approaches...

Poster art
The Plot
After discovering a possible link between private defence contractor Zorin Industries (who are making microchips impervious to nuclear damage for the British Government) and the KGB, James Bond, acting as James St. John Smythe, a buyer of thoroughbred racehorces (which Zorin breeds), infiltrates his French estate to find out more. Once his identity is revealed Bond makes an alliance with Stacey Sutton, whom Zorin insists must sell her shares (handed down from her late father) in his oil company. Bond and Stacey discover that Zorin is to destroy Silicon Valley in order to takeover the microchip market. With the help of Zorin's former assassin May Day, Bond manages to defuse the bomb which would serve Zorin's purposes and then chases him to the top of the Golden Gate Bridge, where they brawl, with Zorin being the loser...

Directed by
John Glen
Produced by
Albert R. Broccoli
Michael G. Wilson
Written by
Ian Fleming
Screenplay by
Michael G. Wilson
Richard Maibaum
Starring
Roger Moore
Christopher Walken
Tanya Roberts
Grace Jones
Robert Brown
Music by
John Barry
"A View to a Kill"
Cinematography
Alan Hume
Editing by
Peter Davies
Studio
Danjaq
EON Productions
Distributed by
MGM/UA Distribution Co.
Release

date(s)

22 May 1985 (

1985-05-22

)

(San Francisco premiere)


12 June 1985 (

1985-06-12

)

(London, premiere)

Running time
131 minutes
Country
United Kingdom
Language
English
Budget
$30 million
Box office
$152.4 million


Renault 11 in split with Roger Moore



A View To A Kill James Bond Roger Moore


Mayday with James Bond


Stacy Sutton with James Bond


Pola Ivanova in bath with James Bond


Mayday (Grace Jones) with Max Zorin (Christopher Walken)


Mayday (Grace Jones) and Stacey Sutton (Tanya Roberts)


Max Zorin (Christopher Walken) A View To A Kill


A View To A KiIl Locations

A VIEW TO KILL IMPORT CD
Made in Japan Limited Edition
Music by John Barry 1985


Backlot A View To A Kill


Pola Ivanova in bath with James Bond


A View To A KiIl Locations

James Bond Roger Moore

Stacey Sutton

Grace Jones as Mayday

Japan poster A View To A Kill

Max Zorin

Pola Ivanova

Grace Jones as Mayday
Venz Played by: Dolph Lundgren
Description: Venz is one of General Gogol's guards who comes with him to meet Max Zorin. Lundgren got the part because he was dating Grace Jones at the time.

| | | |
| --- | --- | --- |
| Mayday with James Bond | Sir Godfrey Tibbett | Chuck Lee and James Bond |
| Max Zorin | Pola Ivanova | Stacey Sutton, James Bond, Mayday, Max Zorin |
A View To A Kill (1985) - Roger Moore
Roger Moore was back for a final fling as James Bond. A generation had been weaned onto Moore's more laid-back approach to Bond, and had earned more than a billion dollars for the film makers in the process. Production was not a smooth affair though. The 007 Stage at Pinewood Studios, built for The Spy Who Loved Me, burned down in 1984, just before filming there was to take place. The result, and a confidence booster to the British film industry, was that a chunk of the $30m at the bottom of the page went on building a new sound stage, the Albert R. Broccoli Stage.
Once the film was made, the little matter of signing the next Bond was to take place. Two main candidates were to emerge: Pierce Brosnan and Timothy Dalton. Time would give each man a turn at Bond, with two quite different approaches...
The Plot
After discovering a possible link between private defence contractor Zorin Industries (who are making microchips impervious to nuclear damage for the British Government) and the KGB, James Bond, acting as James St. John Smythe, a buyer of thoroughbred racehorces (which Zorin breeds), infiltrates his French estate to find out more. Once his identity is revealed Bond makes an alliance with Stacey Sutton, whom Zorin insists must sell her shares (handed down from her late father) in his oil company. Bond and Stacey discover that Zorin is to destroy Silicon Valley in order to takeover the microchip market. With the help of Zorin's former assassin May Day, Bond manages to defuse the bomb which would serve Zorin's purposes and then chases him to the top of the Golden Gate Bridge, where they brawl, with Zorin being the loser...
James Bond - A View To A Kill (1985)

Making his last, very last, appearance as Bond, Roger Moore finally relinquished his licence to kill after seven missions. His time as 007, from Live And Let Die, through the lows of The Man With The Golden Gun and the highs of The Spy Who Loved Me, with Moonraker, For Your Eyes Only and Octopussy along the way before finishing here. To a new generation of fans he was James Bond, not Sean Connery - the legacy of a generation's work. Few had believed that Bond would survive beyond Connery, but Moore's laid-back, more comedic, style fitted the era perfectly. Although A View To A Kill was not as successful as it's predecessors, Bond's popularity had been maintained right through the period. Many fans found Moore's style a turn-off, many new people were attracted to the cinemas for the first time. It's swings and roundabouts, but there is no doubting the mark Moore has left on the Bond phenomenon.
As far as this mission was concerned, Bond jets from London to Paris, then on to San Fransisco for the finale. Not the most exotic of places, but the Paris scenes are the most interesting. His few innoculous instruments, such as the mini-copier and the polarising glasses, appear to be standard kit (there is no 'Q''s workshop scene for this film, a shame), although no mention is made. Only Roger Moore's Bond has ridden a horse to my knowledge (it has been pointed out by a smart wit that Bond rode a horse in Never Say Never Again. This is true, but is beyond my remit at the moment - at some point in the not too distant future I shall be looking at that film), but at least he does it well, despite the horse's handicap (being named "Inferno" says it all...). No personal car for this mission, so Bond manages to tear someone else's car in half instead - since when has Bond ever done anything by halves? Bond's reduced reliance on 'Q' is opposed by his forced reliance on May Day, at the end of the mission. Instead of Bond doing the hard work, it is May Day who winches Bond and the bomb from out of the mine. Is he going slack?
Moore's last Bond introduces a new element to his interaction with women - paternity! Instead of seizing the chance after cooking a "quiche des cabinets" for Stacey, Bond puts her to bed and goes to sleep (sorry keeps guard, honest...) instead of taking the obvious bait that she was handing out. Memories of the way Moore Bond threw himself on Corinne Dufour (Moonraker) suggest that he has matured somewhat. This is partly at odds with Bond's attitude towards Tibbett, whilst posing as James St. John Smythe at Zorin's stud (with Tibbett as his chauffeur-cum-butler). Rather than appear to acquiesce with his inferior, Bond makes Tibbett do all the hard work, and makes it crystal-clear who's the boss.

Moore handles his last Bond with the usual pinache and style you have come to expect. The humour is raised again, almost to Moonraker levels - but I don't see that as too much of an issue, it's often entertaining. It's now clear, if ever it wasn't, that Moore has used ever increasing stuntmen as the films have progressed, quite naturally considering that no-one is getting any younger. Many argue that Moore should have finished after Octopussy. Be that as it may, but that film was a success, and you don't leave such success behind so easily. Beyond A View To A Kill, however, and his age would have made it impossible to retain an edge of believability. Bond, after all, was a character in his thirties in the books. Then again, Timothy Dalton, in the running as early as 1969 (at the age of 22), did not become Bond until he was 40. Pierce Brosnan similarly. These days an actor has to be established, so the thirty-something Bond may never happen again.
Conclusion: Not as quick on his feet as he used to be, Moore had to concede the role to a newcomer after this film. He is still fine for the acting, it's just the screenplay which is a let down. Bond doesn't see much exotica, and doesn't get to use many outrageous gadgets, as we've come to expect - and there's no Seiko watch! Was this script written with someone else in mind? There isn't even a long spell with a decent woman to match Bond's abilities, as in the previous four films. In some respects a retrograde Bond, in others, it's all a bit too modern for Roger Moore - he even admitted that the films had changed with A View To A Kill. The violence was much more prevalent, and not as much of the comic strip variety he happily associated with the films of yesteryear.
Allies/MI6 - A View To A Kill (1985)
Allies

Sir Godfrey Tibbett: A horse-trainer by profession, Tibbett joins up with Bond, 'M', 'Q', Minister Of Defence Gray and Moneypenny at the racecourse, after studying Zorin and his winning horse. Tibbett has his doubts about the horse's performance and, with Bond acting as his master (James St. John-Smythe), goes to Zorin's stud near paris to discover more. There they find out that Zorin is using steroids to enhance the performance of his horses, and that he is hoarding microchips, but why? (Project Main Strike, we discover, but only later.) Tibbett is killed at the stud, well nearby at a petrol station, at the hands of May day. She gets herself hidden in the back of Tibbett's Rolls Royce when he goes to get it washed (actually he is going to signal 'M'). She strikes while he drives the car into the car wash. A shame really - there are some great scenes between Moore and Patrick Macnee (who plays Tibbett), and it would have been good to see much more of him - it would have benefitted the film greatly.
Chuck Lee: Bond meets Chuck Lee in the San Fransisco Fisherman's Wharf - Lee is posing as a fish-stall assistant when Bond finds him and gives the code words. They join up and identify the people on the photos Bond took in Paris. Lee, and local fisherman O'Rourke, explain that some strange goings-on have been occurring at a nearby oil pumping rig, which Bond goes to investigate later. With a great deal of imagination by the scriptwriters, Chuck Lee dies in the very same manner as Tibbett - he is grabbed from behind while setting off in his car. For the second time, too, Bond is trying to get a message through (this time to Washington, for reinforcements) but this does not happen as his messenger is killed.

General Gogol: An an ally for the second film in a row, Gogol goes to France to meet with Zorin. He berates the psychopath for not obeying KGB orders and warns Zorin against any rash plans when the recalcitrant refuses to take any more orders from the Soviets. Later, using Pola Ivanova, Gogol has a go at wrecking Zorin's plans by infiltrating the oil pumping rig. This ends in failure (Bond does more damage), with Pola leaving the site with a tape recording identifying a little of the plan - and that gets taken off her by Bond at the Nippon Spas! He makes his final appearance for the film by congratulating Bond and by giving him the Order of Lenin. Bond is absent from this, recovering with Stacey... Even Gogol manages to raise the audience by respondng to 'M''s suggestion that the Russians would have preferred Silicon Valley to go up by reminding him that Russian technology needs U.S. technology to progress!

Achille Aubergine: Killed almost as soon as he is introduced, Aubergine explains his suspicions about Zorin to Bond over dinner and wine at the restaurant up the Eiffel Tower. While eating, a disguised May Day enters the restaurant and takes over as butterfly-swinger from the normal person (she kills him), but the "Fabulous Papillons" continue nevertheless until a poisoned one is flung into Aubergine's face. Quite a tense scene (Barry's score helps) which culminates in Bond chasing May Day up the Eiffel Tower.
MI6
'M': Robert Brown fits more comfortably into this role now, as the pipe suggests, and is able to speak easier to Bond in character. He is present at the briefing involving the microchip found by 007 in Siberia. He, and Bond, persuade the Minister Of Defence that an examination of Zorin's plants is needed to identify the microchip's leak, despite the Minister's worries that Zorin has influence in high places, including Her Majesty's Government.
'M' goes with Bond to the racecourse, and identifies Zorin for the agent. Doing plenty of travelling for a change, 'M' is forced to meet Bond in Paris after the carnage caused by the Renault Taxi and pay off the French a sum of six million Francs. He is seen again at the end of the mission accepting the Order of Lenin on Bond's behalf, and trying to contact Bond, through 'Q' (at Stacey's house).
Miss Moneypenny: For the fourteenth and final time, Lois Maxwell (who was the only member left of the original Dr. No cast and crew besides Cubby Broccoli) makes good as Miss Moneypenny - her act would not be beaten! For this mission, Moneypenny, once again, gets little time to speak to 007 at the outset, but is promised dinner (when he gets back) when he wins a bet on Pegasus, Zorin's horse, at the racecourse. Ever affectionate of Bond, she leaks a tear or two when Bond is announced missing by 'M' (as usual she is listening in to the conversation over the intercom). She never did get her man...
'Q': The tables are turned on this mission because it is usually 'Q' who gets more time on-screen than Moneypenny. They are about matched here beacuse wherever 'Q' goes, Moneypenny does too (the racecourse). At the outset, 'Q' presents the microcomparator to the grandees present in 'M''s office, as well as the Snooper which finds Bond later. It is just 'Q' who has to face the embarrassment at the film's end when he finds Bond and Stacey together in the shower - well, the Snooper does, but 'Q' does get a good eyeful courtesy of the machine.
Minister Of Defence, Frederick Gray: More fleeting this time, Gray is not happy with Bond's suggestion that Zorin's factory should be examined in more detail, arguing that Zorin is too influential. He is persuaded to back down, so long as they are careful. He is seen at the end, with 'M' and Gogol, accepting the Order of Lenin for Bond.
Conclusion: Why Chuck Lee? Why not Felix Leiter??? Bond was in America, after all, and considering that Leiter has met Bond in Jamaica, why would there have been any problem with San Francisco? A bad decision really. Back in Europe, Bond gets a much needed ally in Tibbett. Although not as physical as Bond, Tibbett's horse-related knowledge, and acting skills (as 007's servant) aid Bond enormously in getting into Zorin's stud. Chuck Lee is not so bad for the CIA's rep but, like Tibbett, dies too soon. 'Q' plays little part in the film besides the microcomparator whereas Moneypenny gets to have a good weep for a change. Is MI6 on the brink? No, 'M' is around to give Bond a healthy ticking-off, aided by the Minister Of Defence. Not bad, but not brillaint either - Tibbett saves the day though!
Vehicles - A View To A Kill (1985)
The Rolls Royce: Bond and Tibbett use this to enhance their cover as prospective horse buyer and chauffeur. Later Tibbett is killed by May Day as he has the car washed at a nearby petrol station and finally, once Bond has been made unconscious after the horse chase, both are left to drown as May day pushes the Rolls Royce, with them inside, into a lake. Bond survives this once he come round by escaping from the car and breathing the air from one fo the tyres, very novel! Again, if you look closely, May Day doesn't push the car into the lake, it done with a rope, which can be seen if you look at the water just before the car goes into it - there is a line which the rope made that was not air-brushed out properly.
Renault 11 Taxi: From the outset this car looks about as interesting as the AMC Hornet Hatchback used in The Man With The Golden Gun. Bond comandeers it in pursuit of May Day after she jumps spectacularly from the Eiffel Tower. In a damage-laden chase Bond races through the streets of Paris chasing the parachuted May Day. In this chase its roof is taken off by a barrier, it jumps onto and off a sight-seeing bus and has the back-end sheared off in a collision with another car. Although technically brilliant is it possible for a car to continue over any distance when the engine is cut off from the fuel tank? (which is at the back for definite!)

Iceberg Submarine: This is employed by Bond to escape from Siberia in secret after fending off his Russian pursuers. It is a luxurious craft in the shape of an iceberg complete with beautiful pilot in the shape of Kimberley Jones (who initiates the autopilot so she can put her mind to other things).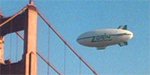 The Airships: During the film we see two different airships, a large model with a conference room and and a scale model of Silicon Valley (obviously a copy of Goldfinger but impressive nonetheless) and a means of removing unwanted passengers through a trap door and slide. The smaller model can be blown up from a Portakabin, which is used to make a hasty exit from the Main Strike Mine. The latter is used to kidnap Stacey Sutton and, with Bond hanging from a mooring rope, he, Zorin, Dr. Mortner, Scarpine and Sutton are all transported by one means or another to the Golden Gate Bridge. Once Zorin is dead, a mistake by Mortner and some quick thinking by Bond ensures that the airship is blown up.
Conclusion: Compared to many elements in this film, this section comes off lightly for critisism. This is due to the attention paid to the vehicles in this film, particularly the Renault taxi which, despite it's blandness, is made to be technically excellent. The airships in the film add to the oddness of Zorin and have a great effect when it comes to the finale battle on top of the Golden Gate Bridge. For effort, then...
Villains - A View To A Kill (1985)
Max Zorin: Created courtsey of Dr. Carl Mortner's experiments, Max Zorin was pushed into the world by a mother who had been drugged up to the eyeballs with steroids. The hope, as Chuck Lee explains in the film, was to "create" people with high IQs, under a Nazi scheme. This treatment, for those children which were not aborted, had a grave side-effect - they would be psychotics. Enter Zorin, one of the "Steroid kids" who, after being snatched with Mortner to work for Mother Russia, was allowed to reap rewards in the West through business success - then uses this success to return secrets back home to Russia.
Instead of being kept on a tight line by the KGB Zorin, by now, considers himself to be disassociated with that organisation. From here he dreams up Project Main Strike - a scheme whereby the San Andreas fault is to be flooded in order to active a double earthquake, thus destroying Silicon Valley and then conquer the microchip market for himself and Zorin Industries.

The casting of Christopher Walken as the psychotic Zorin was an excellent choice - Walken (no disrespect) is good at playing oddballs and so fits the bill perfectly. Zorin is a more 'active' villain, unlike others, as he does a lot of the dirty work himself. (Of course we shouldn't forget that as a psychotic he likes killing...) But, like Kamal Khan before him, Zorin is cultivated - with an interest in horses and pageant - which the film seems to spend a lot of time dealing with, especially the business of the horses, even if it does provide a good chase. (Oh, and when he is resting from business, he like to kickbox with May Day...) His best scene is his last, on top of the Golden Gate Bridge, when he gets shoved off it by Bond in the climactic battle. He knows the game is up, and smiles at Bond just as the agent gives him the final shove.
Just a side note... General Gogol tells Zorin "No-one ever leaves the KGB". If this was true, how come Francisco Scaramanga (The Man With The Golden Gun) worked for the KGB before going freelance, i.e. being let go? (Perhaps it was just a policy of General Gogol, as he was never in a Bond film until The Spy Who Loved Me, the one after The Man With The Golden Gun.)
Scarpine: Basically a henchman, for Zorin, in the Nick Nack mould. Scarpine acts as Zorin's head of security and chief henchman, going wherever Zorin does. He keeps an eye on James St. John-Smythe (Bond) when the agent infiltrates the French stud, posing as a potential horse breeder. He gets a good go with a machine gun inside the mine, later, helping Zorin to eradicate his workers there. The demise of the character arises at the end, when the airship to blown up by Mortner's dynamite. Unlike Gobinda, of Octopussy, Scarpine doesn't have to climb out of the aircraft and fight Bond - he gets a crack round the head by Stacey Sutton, rendering him unconscious. The character's background is not delved into, the time being taken up with that of Zorin, and so remains a simple, one-dimensional character.

Dr. Carl Mortner: The "creator" of Zorin, Mortner (real name being Hans Glaub, not that that is particularly relevant), like Scarpine, is nearly always by Zorin's side. As a sort of father figure, Mortner is the only one shown any sort of emotion and affection by Zorin. This is returned when, at the end, Mortner witnesses Zorin's plunge to death thanks to Bond. Rather steroetypical, and not well thought out, the character of Mortner is not particularly good - it could have been a lot better with more detail and traits - and doesn't make you believe him when he appears to be talking form wisdom.
Bob Conley: Working for Zorin as a mine supervisor, Conley willingly helps Zorin by not only flooding out the Hayward Fault (to create a massive earthquake), but also planting the bomb at the Main Strike Mine. His loyalty is not boundless, however, as he protests when his men are not allowed to leave the mine before it is flooded. For his disobedience he gets shot by Scarpine. This man does show a little common sense when we first meet him - he freely admits that he has nothing to do with horses, and that he can't even ride one!

W. G. Howe: Working as the head of the Oil and Mining Department at San Francisco City Hall, Conley uses his position to cover up the plan being enacted by Zorin. Although not mentioned in the film, Howe will have been heavily lobbied by Zorin to do this - or probably end up with the Gods. He is also the employer of Stacey Sutton who, when Zorin starts to push her, tries to uncover the whole affair. He has none of it and immediately fires her form her job. Even Bond has a go at him, posing as James Stock from the (London) Financial Times, but uncovers nothing. To slow the pair down, Zorin tries to frame Bond and Stacey for the killing of Howe. He is shot by Zorin, using Bond's gun in cold blood, then the whole floor is set alight by the villain leaving Bond and Stacey to die there too.
Conclusion: Unlike the previous film, here we have a real bunch of deluded menaces. Zorin is mad, but believably mad in an understated way. He's used his intelligence to good effect thus far, but wants to go that little bit further - and enter the psychopath's Hall of Fame. Mortner, although equally mad, is nowhere near a believable, and is more a stereotype than anything else - which is a shame. Conley, Howe and Scarpine are mere tools to the big man, aiding his cause to the bitter end (they all die because of Zorin, although not all directly at his hands. In truth we find ourselves with a mixed bag. From mad to marginal, they're not a bad bunch really (that should be good, shouldn't it?)
Women - A View To A Kill (1985)
Stacey Sutton: Sutton is the heiress to the Sutton Oil Company, which Zorin is forcing her to sell to him. It was a tiny company anyway, why should Zorin's emipre be that interested? Anyhow, she gets embroiled in Zorin's affairs as she refuses to sell-up the last remains of the affair (he has swindled the majority for his micro-chip empire which, looking at the role of Sutton, would not have been that hard!) Now a state geologist she 'helps' Bond locate the Main Strike Mine where Zorin intends to destroy Silicon Valley. Not to put too fine a point on it, this 'performance' by Tanya Roberts was dreadful. Whether the script gave her nothing else to do but yell "James!" whenever she got into a spot of bother or Roberts is just good at that sort of thing shall be left to debate. Very sexy, but that's it!
May Day: In reality a villain but she turns to Bond's cause by the end of the film so she can be explained here. May Day is a martial arts trainer come henchwoman for Zorin - and a very good assassin! She is also strong (but it is much more realistic than Dolly in Moonraker who was just plain daft) and a trifle overpowering for 007 when she beds him and makes sure that she is on top. When Zorin does the dirty on May Day and leaves her to her death in the flooded mine she sacrifices her life to help Bond remove the bomb that would bring an earthquake, and with it millions of dead, on Silicon Valley. The part is well played by Grace Jones who add a good deal of dimension to this character, aided well by an extravagant wardrobe and the role's ability to do some dirty work (as opposed to Stacey Sutton). A very interesting character who's had her vitamins.

Pola Ivanova: This KGB agent has little to do with the story save a little investigative work concerning Zorin's affairs on the pumping platform and reminising with Bond in a jaquzzi while he double-crosses her by swapping a cassette recording of Zorin's plans with that of Tchaikovsky, played during their session of 'détente'. Fiona Fullerton plays this part with considerable skill and she also gets a good grip of the Russian accent too. Why, oh why was she never a Bond woman? Today the major stars get such roles, who did the casting back then?
Kimberley Jones: Bond's "entertainment" for the arduous journey back from Siberia. Jones is the pilot/driver (?) of the iceberg machine which transports Bond too and from Siberia in the pre-credits sequence. All she has to do is put the vehicle onto autopilot, get the champers out from the overhead rack, then fall not-so-gracefully into Bond's arms as he shoves the accelerator lever sharply. One-dimensional? Yes, but still more involving than Stacey Sutton!
Conclusion: Were it not for the marvellous, if a little brief, performances by Grace Jones and Fiona Fullerton, this section would be the lowest of the whole site - perhaps one for effort. The role of Stacey Sutton is perhaps the least thought out, for a seemingly major character, in the whole series (although Tiffany Case, of Diamonds Are Forever comes close.) Fullerton is much the more accomplished actress, so why didn't they give her the role of Stacey Sutton instead? Admitted, Tanya Roberts was probably playing the role as written, but that is not wholly excusable. It would not have mattered who, or how old, the person playing the role was - anyone would have fitted in fine. A great loss - bulk of marks for Pola Ivanova and May Day. ½-mark for May Day's wardrobe too! (A late decision...)
Gadgets & Weapons - A View To A Kill (1985)

Camera Ring: A useful if somewhat gaudy addition to Bond's repertoir of gadgets. He uses it to identify Bob Conley, the pumping rig supervisor and, and Dr. Carl Mortner, the 'creator' of Max Zorin who worked for the Nazis during World War II, while he makes small-talk with them at the after-auction party at Zorin's stud.

Shaver Bug Detector: This Philips shaver, with a bug detector built into it, is used by Bond and Tibbett to locate possible bugs in Bond's room at Zorin's French château. A dictaphone is then used to dupe Scarpine that Bond is fast asleep when in fact he is investigating Zorin's mysterious stables.

Polarizing Sunglasses: Basically a pair of sunglasses that drastically reduces glare enabling Bond to spy through a tinted window at Zorin making a pay off to Stacey Sutton. Scarpine gets suspicious when he catches Bond staring through a window. Bond merely greets Scarpine then walks away - as easy as that.
Mini Copier: A small calculator-sized instrument which Bond uses to get an imprint of the cheque Zorin writes for Sutton. This lets Bond put a name to Sutton's face and so can investigate further. If you look closely at this sequence you will see that the copier doesn't cover all of the cheque yet the imprint made covers all of it!
Zorin's Computer: Not dissimilar to a BBC Master Computer we had at school during the 1980's. Zorin uses a database on it by getting a photo of Bond through a mirror then adding a few details. It processes the information and informs Zorin that It is James Bond, licence to kill and not James St. John Smythe (his alias) with whom he is dealing. All this is done as Zorin is asking Bond about what kind of horse he wishes to purchase (thus every entry on the computer seems to be equestrian-related whereas that could not be further from the truth).
Jockey's Whip: This doubles as a transmitter to a device that injects steroids into Zorin's racehorses, through an implanted syringe in the horse, ensuring that they win every time. Zorin personally uses this when in pursuit of Bond, during the scene where Bond is made to ride, and win on, "Inferno" in order to take the auctioned horse gratis. Instead of ensuring Bond wins, Zorin does quite the opposite by sending "Inferno" quite out of control and darting off into the woods.
The 'Snooper': One of the most stupid devices ever to come from Q's workshop. It has video-cameras as eyes so that it can view whatever location it is in and then relay it to Q's van. One such location is Sutton's bathroom where she and Bond are having a shower. (Before the final cut, there was to be a scene where Bond uses the snooper at the oil pumping rig, to identify Zorin's plans - this was altered to what we see in the film, where Bond discovers the plan through Pola Ivaonva's tape recording.) Just one question... why couldn't Q knock on the door? It could be argued that he wanted to test the thing out yet the script suggests that they are desperately trying to find Bond - Moneypenny is even crying!
Conclusion: Hmm, what can you say? More involved than On Her Majesty's Secret Service, perhaps, but wanting nonetheless. The Mini Copier is fine, as standard kit, but doesn't exactly set the earth on fire like the Wrist Dart Gun from Moonraker! The Snooper could have been a cracking tool if only it had been used more often and for more involved purposes. Perhaps a more lasting legacy are the Polarising Sunglasses, a future successor to which would be those worn by Bond in The World Is Not Enough. Overall, there is nothing here that steals the show, although the Snooper tries, but instead they just come and go and appear rather normal and staid these days.
Budget: $30m - Gross: $152m
Summary: When Bond is sent to investigate a security leak at the high-tech Zoran Industries, he discovers a hotbed of murder and deception. The company's mysterious owner, Max Zorin has devised a plan to corner the world's microchip market, even if he has to kill millions to do it! But before Bond can stop Zorin, he must confront the madman's beautiful and deadly companion May Day. With help from the gorgeous Stacey, Bond will launch an all-out assault on Zorin's deadly scheme, climaxing in a spine-tingling duel on the upper spans of the Golden Gate Bridge.

Review: Despite its bad rap over the years, I found this to be a very enjoyable movie. It had a lot of action, romance, explosions and close escapes. I also really liked the ending on top the Golden Gate Bridge. The scene had all the ingredients one has come to expect from a Bond movie. The film also had its share of memorable chase scenes including a gripping horse race and a superb fire-engine escape. Christopher Walken does an outstanding job as Max Zorin. One truly believes he is a madman; the scene where he shoots the mineworkers while laughing hysterically was outstanding. Unfortunately, that is where the movie's plusses end. Stacy Sutton is up there with the worst Bond girls of the series. She adds nothing to the movie and plays the role like a Barbie doll. Another problem I had with the film was the hour-long horse segment at Zorin's estate. Granted it did a lot of setting up for the rest of the movie, but it was too long and got to be quite boring. Lastly, Roger Moore just looked too old for the role; his wrinkles were in full-effect and it was no longer believable. Still, all things considered, I think that A View to A Kill deserves more credit than it is usually afforded...just not MUCH more.
Venz Played by: Dolph Lundgren
Description: Venz is one of General Gogol's guards who comes with him to meet Max Zorin. Lundgren got the part because he was dating Grace Jones at the time.

| | |
| --- | --- |
| Venz Played by: Dolph Lundgren | Venz Played by: Dolph Lundgren |
| Venz Played by: Dolph Lundgren | Venz Played by: Dolph Lundgren |
| | |
'

Venz Played by: Dolph Lundgren and Grace Jones as Mayday




Venz Played by: Dolph Lundgren

Venz Played by: Dolph Lundgren


Venz Played by: Dolph Lundgren


Venz Played by: Dolph Lundgren

Dolph Lundgren


Real Name:

Hans Lundgren

Birthdate:

November 3, 1959

Birthplace:

Stockholm, Sweden

Height:

1.93 m (6' 4")

Weight:

108 kg

Occupations:

Actor, Producer, Director

Residence:

Marbella, Spain and London, UK (used to be New York City and Stockholm, Sweden.)

Family:

Wife: Anette Qviberg (aka Anette Qviberg-Lundgren). Fashion stylist, jewelry designer. Swedish; met 1990; Lundgren proposed at midnight New Year's Eve during press tour for "Universal Soldier"; married 1994 in Stockholm; honeymooned in Marrakech. -
Daughter: Ida Sigrid Lundgren (Born April 29, 1996 in Stockholm, Sweden). - Greta Eveline Lundgren (Born January 2002)-
Mother: Brigitta Lundgren. Languages Teacher.
Father: Karl Lundgren. Electrical engineer, (member of the Swedish Parliament).
Brother: Johan Lundgren. Younger; worked in offshore oil technology.
Sisters: Annika and Katharina.

Education:

Royal Institute of Technology in Stockholm, Sweden.
Washington State University and Clemson in South Carolina
University of Sydney in Sydney, Australia. Majored in chemical engineering (MA 1982).
Massachusetts Institute of Technology in Cambridge, MA. Attended on Fulbright scholarship.

Claim to Fame:

Playing the superbly trained, steroid-enhanced Russian boxer Drago in Rocky IV.

Factoid:

- Plays drums (used to play drums and trombone in a band when he was a teenager) and performed several times during TV shows.
- Worked the door, alongside Chazz Palminteri, at a NYC nightclub.
- Loves his cigars.

Dolph Lundgren grew up in Stockholm, Sweden, where he attended the Royal Institute of Technology. He also lived in Nyland, in Kramfors Sweden, as a teenager. Spending time abroad in the U.S. on various academic scholarships, he attended Washington State University and Clemson in South Carolina. He received a master's degree in chemical engineering from the University of Sydney, Australia in 1982 (where he bused tables and worked as a bouncer at Icabod's Cafe) and the next year was awarded a Fulbright Scholarship to MIT.

While on his way to Boston to continue his studies, he stopped in New York City and there his life took a radical turn. He met with noted drama coach Warren Robertson, and decided to give acting a try. After beating out 5,000 hopefuls and winning the role of Drago opposite Sylvester Stallone in "Rocky IV", Lundgren went on to star in many feature films.

Previous to getting the coveted role in "Rocky IV", he auditioned for a role in "Rambo: First Blood Part II."

A world-class athlete and winner of several international karate competitions, Lundgren took up martial arts at 14 and is now a 3rd Dan (third degree Black Belt) in Kyokushinkai (full-contact karate) and attends the Swedish Kyokushin camps yearly. His accomplishments in the sport include being the captain of the Swedish Kyokushin karate team and the winner of the European Heavyweight Kyokushin Karate Championship in 1980 and 1981, as well as the Australian heavyweight division title in 1982. titles. Lundgren's lifelong interest in physical fitness led to his 1987 release of an exercise video called "Maximum Potential," based on his own daily workout. Lundgren has been writting a fitness book due for an estimated 2008 release.

Lundgren was selected by the U.S. Olympic committee to serve as the Team Leader of the 1996 U.S. Olympic pentathlon team. He was responsible for administrative coordination and planning between the U.S. team and the USOC, and is also actively involved in promoting the image of this sport. "Over the past few years, my involvement with modern pentathlon has grown from pure interest to an opportunity to raise the visibility of the sport, increase recruitment of young talent and make sure that this event, originated by the founder of the Olympics, Baron de Coubertin, will remain in the Games," Lundgren said.

Lundgren announced in 1993 the formation of Thor Pictures, which produced the dramatic thriller "Pentathlon." He is also a founding member of the theater group, Group of Eight, which performed "Another Octopus" in New York City.

In 2004, Dolph Lundgren made his directorial debuts with the hard-core action dramas "The Defender" and "The Mechanik", in which he was both starring and directing.

Since then, Lundgren has co-starred alongside Daniele Liotti, Max von Sydow, F. Murray Abrahams, Monica Cruz and Ornella Mutti in the Italian/Spanish/US co-production "The Inquiry", based on the 1986 eponymous film by Damiano Damiani; he also starred in "Diamond Dogs", the first in a series of feature films to be filmed on location in China.

With several projects in development to star and direct, Lundgren just finished his third picture as a director, a modern western called "Missionary Man".

Lundgren has also been working on the creation and launch of a new Dolph Lundgren brand, a licensing, media and publishing programme and the development of future entertainment and media projects.
Cast & Crew - A View To A Kill (1985)
Cast Credits

Production Credits

James Bond - 007

Roger Moore

Director

John Glen

Stacey Sutton

Tanya Roberts

Producers

Albert R. Broccoli

Max Zorin

Christopher Walken

and...

Michael G. Wilson

May Day

Grace Jones

Director of Photography

Alan Hume

Scarpine

Patrick Bauchau

Editor

Peter Davies

Sir Godfrey Tibbett

Patrick Macnee

Music Comp. and Cond. by

John Barry

Chuck Lee

David Yip

Title Song Sung and Comp. by

Duran Duran

'M'

Robert Brown

Screenplay by

Richard Maibaum

Miss Moneypenny

Lois Maxwell

and...

Michael G. Wilson

'Q'

Desmond Llewellyn

Production Designer

Peter Lamont

Minister Of Defence

Geoffrey Keen

Art Director

John Fenner

General Gogol

Walter Gotell

Assistant Art Directors

James Morahan

Dr. Carl Mortner

Willoughby Gray

and...

Ted Ambrose

Bob Conley

Manning Redwood

and...

Michael Boone

Jenny Flex

Alison Doody

Associate Producer

Tom Pevsner

Pola Ivanova

Fiona Fullerton

Camera Operator

Michael Frift

Achille Aubergine

Jean Rougerie

Special Effects Supervisor

John Richardson

Howe

Daniel Benzali

Action Sequences Arranger

Martin Grace

Klotkoff

Bogdan Kominowski

Driving Stunts Arranger

Remy Julienne

Pan Ho

Papillion Soo Soo

Ski Seq. Dir'd & Photo'd by

Willy Bogner Jnr.

Kimberley Jones

Mary Stavin

Production Supervisor

Anthony Waye

Butterfly Act Compere

Dominique Risbourg

Casting by

Deborah McWilliams

Whistling Girl

Carole Ashby

Make-up Supervisor

George Frost

Taiwanese Tycoon

Anthony Chin

Costume Supervisor

Tiny Nicholls

Paris Taxi Driver

Lucien Jerome

Add. Wardrobe for Ms. Jones

Azzedine Alaia

U.S. Police Captain

Joe Flood

Costumes Designed by

Emma Porteous

Auctioneer

Gerald Buhr

Hairdressing Supervisor

Ramon Gow

Venz

Dolph Lundgren

Continuity

June Randall

Mine Foreman

Tony Sibbald

Main Title Designed by

Maurice Binder

O'Rourke

Bill Ackridge

Guard 1

Ron Tarr

Guard 2

Taylor McAuley

Tycoon

Peter Ensor

Helicopter Pilot

Seva Novgoredtsev
A View to a Kill Ian Fleming's A View to a Kill James Bond Movie 1985

2nd from left Celine Cawley and Roger Moore in A View To A Kill 1985.

Bondbrud hittad mördad
Celine Cawley hittades svårt skadad i sitt hem av maken.
Det var i tisdags som den forna Bondbruden Celine Cawley, 46, överraskade en inbrottstjuv i sitt hem. Något som slutade i en fruktansvärd tragedi.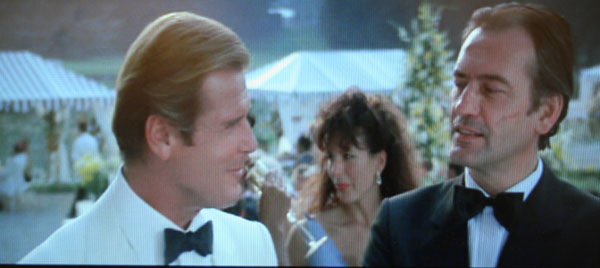 Roger Moore as James Bond and Celine Cawley , Patrick Bauchau (Scarpine)
A View To A Kill (1985)

Maud Adams
Woman In Streetcar (Uncredited)

Maud Adams apparently dropped in on filming of A View To A Kill and became an extra on a streetcar as Bond enters San Francisco's Fisherman's Wharf. She is the woman sitting with the white rimmed glasses holding a tan bag.
| | | |
| --- | --- | --- |
| After reviewing the A View To A Kill Region One DVD it's thought that we've actually located Maud Adams. Check Chapter 19 "Fisherman's Warf", the scene between David Yip (Chuck Lee) and Roger Moore (James Bond). Maud Adams can be seen in a black pants suit, tan jacket, and black sunglasses holding hands with a plaid shirts mustached man. She slides in on the right side of the screen at exactly 1:00:28 when Chuck Lee says, "During World War II…" and she slides off the left side of the screen at 1:00:36 when James Bond asks, "With any success?". | | |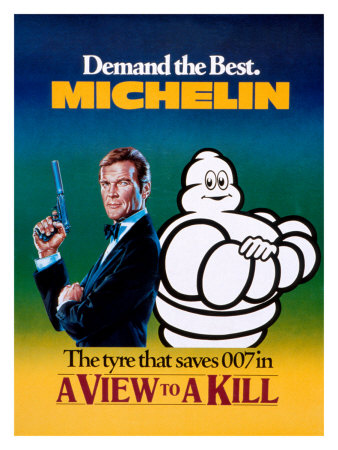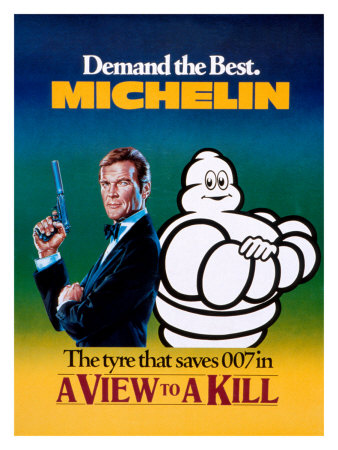 James Bond 007 "A VIEW TO A KILL" GAME APPLE, IBM, MACINTOSH MINDSCAP INTERACTIVE FICTION
In 1985 Bibendum shared the limelight with James Bond in the film 'A view to a kill'. In a scene where Bond is trapped in a Rolls Royce pushed into a lake, he manages to escape by breathing air from the car's Michelin tyres.
Michelin, Tire James Bond "A VIEW TO A KILL" Gicleetryck

James Bond Gunnar Schäfer from James Bond 007 Museum Nybro Sweden in Eiffel Tower
James Bond Gunnar Schäfer i Paris i Eifeltornet from "A View To A Kill"

James Bond Gunnar Schäfer from James Bond 007 Museum Nybro Sweden in Moulin Rouge


James Bond Gunnar Schäfer from James Bond 007 Museum Nybro Sweden in Moulin Rouge Paris


James Bond Gunnar Schäfer from James Bond 007 Museum Nybro Sweden in Eiffel Tower

James Bond Gunnar Schäfer from James Bond 007 Museum Nybro Sweden in Eiffel Tower

James Bond Gunnar Schäfer from James Bond 007 Museum Nybro Sweden in Eiffel Tower

James Bond Gunnar Schäfer from James Bond 007 Museum Nybro Sweden in Eiffel Tower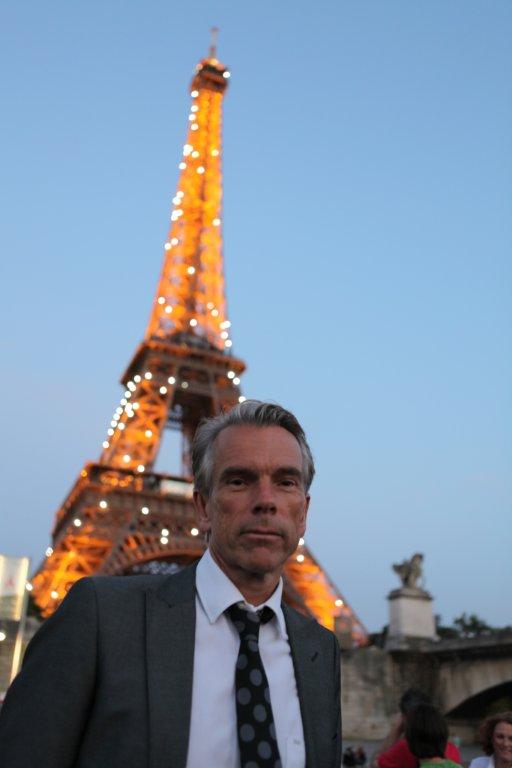 James Bond Gunnar Schäfer from James Bond 007 Museum Nybro Sweden in Moulin Rouge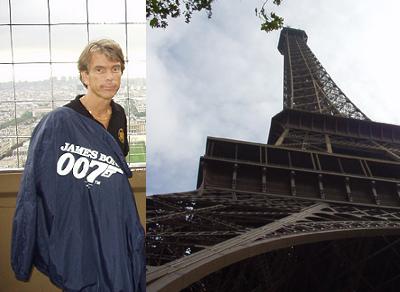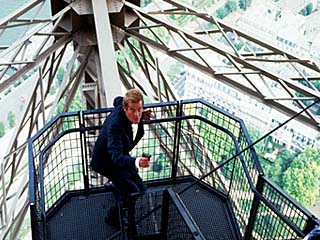 James Bond Gunnar Schäfer in Paris i Eiffeltower from "A View To A Kill"
James Bond Roger Moore in Eiffel Tower Paris Eiffel Tower, Avenue Gustave Eiffel Frankrike
Copyright © 1959-2017 www.007Museum.com All Rights Reserved





James Bond 007 Museum Nybro, Sweden . www.007museum.com
Contact: 007museum@telia.com tel. +46-481-12960 .Open Daily 10.00 - 17.00 (lunch 13-14) Sat 10.00-14.00
Adress: James Bond 007 Museum, Emmabodav.20, 382 45 Nybro, Sweden 0481-12960
James Bond Materials© 1962 - 2017 United Artists Corporation and Danjaq, LLC. 007 Gun Logo© 1962 United Artists Corporation and Danjaq, LLC. 007 Gun Logo, Iris Logo,
JAMES BOND and all other James Bond related trademarks - Danjaq, LLC. All Rights Reserved. Copyright