Nassau has often been called The Underwater Hollywood, and for good reason. Starting with the first silent underwater film in 1916, 20,000 Leagues Under the Sea, Nassau's reefs have been backdrops for many films, spanning several decades. During this time the area has dazzled and amazed millions of moviegoers.

Among the list of iconic stars, none is more famous than England's 007, James Bond. From Sean Connery's Bond to Roger Moore, Pierce Brosnan and Daniel Craig, James Bond has found and defeated many an adversary in the turquoise waters that surround New Providence.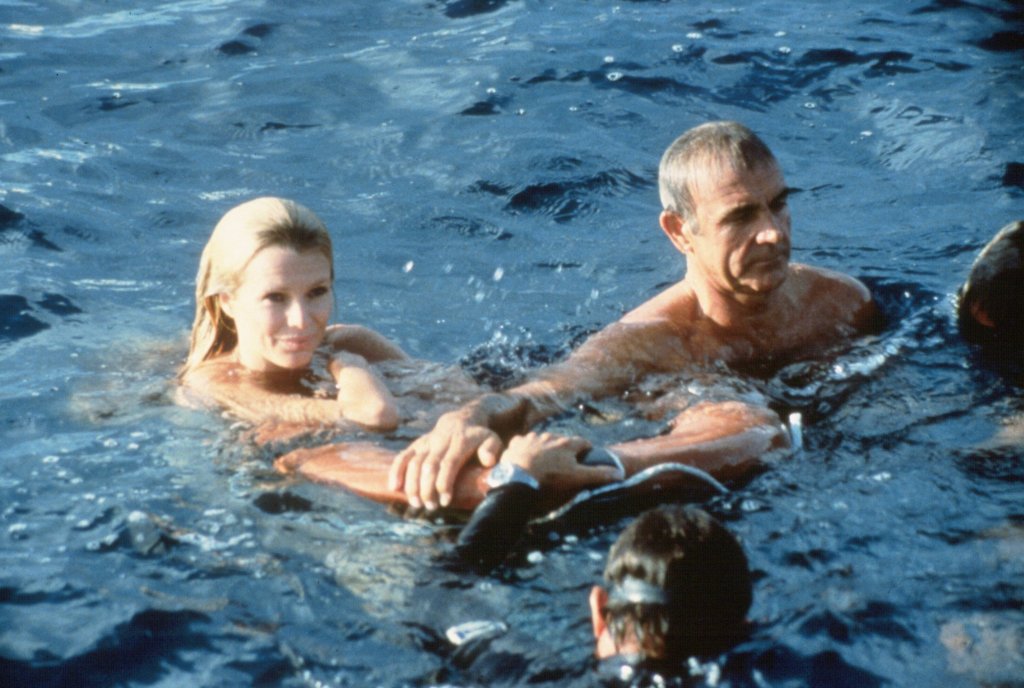 http://scubadiverlife.com/2014/12/29/dive-site-james-bond-wrecks-nassau-bahamas/
At the James Bond wrecks, divers can experience cinematic history firsthand, including the Vulcan Bomber from Thunderball in 1965. The scaffolding structure, which doubled as the plane wreck, now features extensive hard and soft corals. The maze of large fans and barrel sponges supports a massive ecosystem of fish, crustaceans and macro organisms.
Situated off the front of the plane wreck is the Tears of Allah wreck from Sean Connery's last appearance as Bond in 1983's Never Say Never Again. This 100ft (30m) long island freighter was used by Bond as an escape route from a tiger shark, which was released hot on his heels. Take away your own bit of the Bond legacy with a photograph through the torpedo hole in the starboard hull of the ship.
Large stingrays and turtles also frequent the wrecks and surrounding reef areas, making the Bond wrecks the perfect location for scuba divers of all levels.