, Sir George Martin

Dame Shirley Bassey
Dame Shirley Veronica Bassey, DBE (born 8 January 1937 in Cardiff, Wales), is a Welsh singer who found fame in the late 1950s and has continued a successful career since then worldwide and is a UNESCO Artist for Peace.
Website: Official website dameshirleybassey.com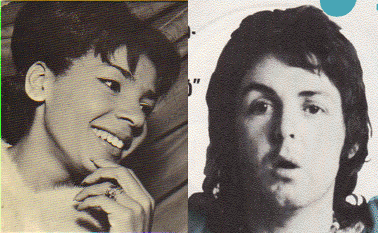 Goldfinger" - Shirley Bassey
Diamonds Are Forever" - Shirley Bassey
Moonraker" - Shirley Bassey
Goldfinger 1964
Diamonds Are Forever 1971
Moonraker 1979
JOHN BARRY - SHIRLEY BASSEY
moonraker - james bond

1979




Moonraker


John Barry
Soundtrack

1971




Diamonds Are Forever


John Barry
Soundtrack




1964




Goldfinger


John Barry
Soundtrack
EP Vinyl

1964




Goldfinger


John Barry
Soundtrack
Goldfinger Shirley Bassey EP Vinyl
Sverige 1965 utgiven av EMI och Columbia
Conductor
James Bond series 11 James Bondsoundtracks dies aged 77, 31 januari 2011.
Bond composer John Barry dies aged 77. 31 January 2011
Composer John Barry, famous for his work on Born Free, Out of Africa and the James Bond films, has died in New York of a heart attack aged 77.

Born John Barry Prendergast in 1933, the York-born musician first found fame as leader of the John Barry Seven.

His arrangement of Monty Norman's James Bond theme led to him composing scores for 11 films in the series, among them Goldfinger and You Only Live Twice.

His work saw him win five Oscars, while he received a Bafta fellowship in 2005.

His most recent film score featured in the 2001 war thriller Enigma, while a musical version of Brighton Rock, created with lyricist Don Black, had its London premiere in 2004.

Played by: John Barry - The Living Daylights 1987

Description: John Barry, the man behind most Bond musical scores, makes a brief cameo appearance as the conductor of Kara's concert at the end of the Bondmovie "The Living Daylights" at the Volksoper house in Vienna.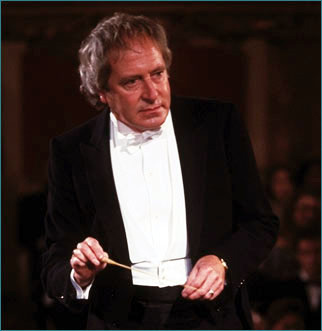 John BarryThe Volksoper Vienna
in James Bond movie
The Living Daylights 1987 wih Timothy Dalton