James Bond Homepage
007museum@telia.com
Donations/Gåvor
James Bond Museum

EON Productions movies
1. Dr No
2. Form Russia With Love
3. Goldfinger
4. Thunderball
5. You Only Live Twice
6. On Her Majesty`s Secret Service
7. Diamonds Are Forever
8 Live And Let Die
9. The Man With The Golden Gun
10.The Spy Who Loved Me
11.Moonraker 1979
12.For Your Eyes Only 1981
13.Octopussy 1983
14.A View To A Kill 1985
15.The Living Daylights
16.Licence To Kill
17.Goldeneye
18.Tomorrow Never Dies
19.The World Is Not Enough
20.Die Another Day
21.Casino Royale
22.Quantum Of Solace
23.James Bond
24.James Bond

Not included in
Bondserie or
EON Productions
Casino Royale 1954
Casino Royale 1967
Never Say Never Again 1983
Producer
Albert "Cubby"Broccoli
Harry Saltzman
Barbara Broccoli
Michael G,Wilson
Writers to all Bond books
Ian Fleming
Amis Kingsley
Raymond Benson
John Gardner
Charlie Higson
Sebastian Faulks
Bondbooks
James Bond actors
Barry Nelson
Sean Connery
George Lazenby
Roger Moore
Timothy Dalton
Pierce Brosnan
Daniel Craig

James Bond Composers
Monty Norman 1
John Barry 11
George Martin 1
Marvin Hamlisch 1
Bill Conti 1
Michael Kamen 1
Eric Serra 1
David Arnold 5
James Bond Music
22 Best Bondsoundtrack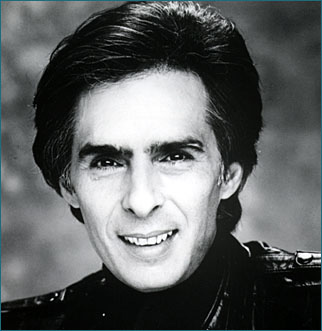 Biografi: Bill Conti (Composer on For Your Eyes Only).

Born April 13, 1942, Providence Rhode Island.
The composre whoes title song led 007 to yet another Academy Award nominated is noo stranger to the Oscar- he`s beeb music director for the Oscar telecast more times then any other individual.

Music
(For Your Eyes Only)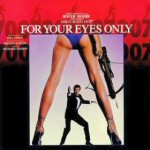 Credits
Music: Bill Conti
James Bond Theme: Monty Norman
Song Lyrics: Michael Leeson
Song Performed By: Sheena Easton

Additional
"Make It Last All Night" by Bill Conti, lyrics by Shelby Conti and Chris West, performed by Rage (played at Gonzales'' villa).

Highest Chart Position: 8 (UK), 4 (US)
Soundtrack Listing
1. For Your Eyes Only
2. A Drive in the Country
3. Take Me Home by Eddie Blair
4. Melina's Revenge
5. Gonzales Takes a Drive
6. St. Cyril's Monastery
7. Make It Last All Night by Rage
8. Runaway
9. Submarine
10. For Your Eyes Only by Derek Watkins
11. Cortina
12. The P.M. Gets the Pird/For Your Eyes Only (Reprise) by Sheena Easton
13. Gunbarrel/Flowers for Teresa/Sinking the St. Georges
14. Unfinished Business/Bond Meets Kristatos
15. Ski....Shoot....Jump....
16. Goodbye, Countess/No Head for Heights/Dining Alone
17. Recovering the Atac
18. Sub Vs. Sub
19. Run Them Down/The Climb

Notes
"For Your Eyes Only" had the only title sequence (to date) to feature the performing artist on screen - Sheena Easton. The titles were also used as the music video for the song.

For Your Eyes Only CD
Music by Bill Conti 1981
Nr : 007- 20120

THE ORGINAL SOUNDTRACK
For Your Eyes Only: 1981(1981 Film) [ORIGINAL RECORDING REMASTERED] [EXTRA TRACKS] [SOUNDTRACK]

Bill Conti, James Bond Films (Related Recordings)
This CD release appends seven 'bonus tracks' of music not previously released on the original 1981 LP. But since the LP release already contained the best of the music from the movie, do not expect any real treasures in the added material. The 'bonus tracks' are excellent for providing a complete soundtrack, though they are mostly compilations of brief or slower pieces of incidental music.
Several interesting items about this album: A typo in the labeling of this CD release lists two track 3's and no track 5. The original LP release also was victim of a typo. The track described as "Gonzales Takes A Drive" was supposed to have been "Gonzales Takes A Dive" - a play on words since Gonzales is killed by Melina's arrow as he is diving into the pool. That typo has perpetuated in the back cover labeling of this CD release, but is corrected in the inside notes. And finally, the track labeled "Melina's Revenge" is really two pieces from the film. Only the first 35 seconds of the track contain the dramatic queue from the emotional closeup of Melina just after her parents are killed. The remainder of the track is the excellent action piece from the pre-credits helicopter sequence, which likely would have been separately titled "Have a Pleasant Fright."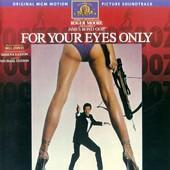 For Your Eyes Only and for title song.