Mission
Following the mutilation of Felix Leiter and the death of Della Leiter at the hands of drug czar Franz Sanchez, 007 disobeys orders and pursues Sanchez with a vengeance. Bond's obsession costs him his licence to kill - and nearly his life.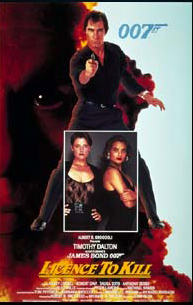 Americanized to "License To Kill" (with an "s"), but the British version won out. The title is referred to by M when 007 quits the secret service - "effective immediately, your licence to kill is revoked".

License Revoked book

James Bond is catapulted into his most passionate adventure -- not for country, not for justice, but for personal revenge. As Agent 007 turns renegade, Timothy Dalton brings urgency, charm, and deadly determination to his portrayal of the screen's greatest action hero.

When drug lord Franz Sanchez (Robert Davi) exacts his brutal vengeance on Bond's friend Felix Leiter (David Hedison), 007 resigns from the British Secret Service and begins a fierce vendetta against the master criminal. Bond won't be satisfied until Sanchez is defeated, and to accomplish this aim he allies himself with a beautiful pilot (Carey Lowell) and Sanchez's sexy girlfriend (Talisa Soto). But Bond, relegated to outlaw status, must battle agents on both sides of the law as he discovers the horrifying extent of his prey's resources. In order to bring Sanchez down, Bond must survive a ferocious boat chase, a mid-air brawl over the controls of an out-of-control airplane, and an action-packed confrontation in the Mexico desert.

It's a pulse-pounding thrill ride with awesome stunt sequences, subtle humor, and explosive confrontations. When Bond's licence to kill is revoked, he's more deadly than ever!
SKÅDESPELARE:
Timothy Dalton
James Bond, 007
Carey Lowell
Pam Bouvier
Robert Davi
Franz Sanchez
Talisa Soto
Lupe Lamora
Anthony Zerbe
Milton Krest
Frank McRae
Sharkey
Everett McGill
Killifer
Benicio del Toro
Dario
Don Stroud
Heller
Wayne Newton
Joe Butcher
David Hedison
Felix Leiter
Priscilla Barnes
Della Churchill
Q Llewelyn
Q
MoneypennyBliss
Miss Moneypenny
M Brown
M
Cast
Timothy Dalton: Timothy Dalton
Pam Bouvier: Carey Lowell
Franz Sanchez: Robert Davi
Lupe Lamora: Talisa Soto
Milton Krest: Anthony Zerbe
Sharkey: Frank McRae
Ed Killifer: Everett McGill
Professor Joe Butcher: Wayne Newton
Dario: Benicio Del Toro
Truman Lodge: Anthony Starke
President Hector Lopez: Pedro Armendáriz Jr.
M: Robert Brown
Q: Desmond Llewelyn
Moneypenny: Caroline Bliss
Felix Leiter: David Hedison
Della Churchill: Priscilla Barnes
Heller: Don Stroud
Hawkins: Grand L. Bush
Kwang: Cary-Hiroyuki Tagawa
Perez: Alejandro Bracho
Braun: Guy De Saint Cyr
Mullens: Rafer Johnson
Loti: Diana Lee Hsu
Nick Fallon: Christopher Neame
The Facts

Rated: PG
Official Year: 1989
Number in Series: 16
Running Time: 127 minutes
Budget: $40 million
UK Premiere: June 13, 1989
US Premiere: July 14, 1989
Crew
Writing Credits: Michael G. Wilson
Producer: Albert R. Broccoli
Producer: Barbara Broccoli
Director: John Glen
Composer: Michael Kamen
Title Song: Gladys Knight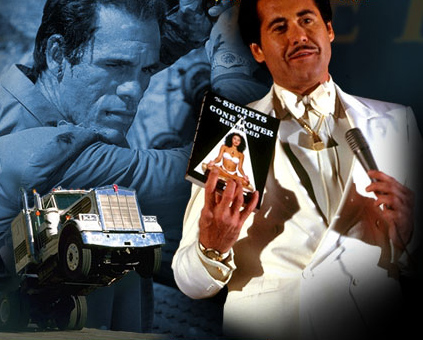 Joe Butcher televangelist runs the Olimpatec Meditation Institute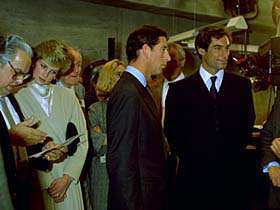 Prince Charles and Lady Diana inspektion at Pinewood studios with Broccoli and Timothy Dalton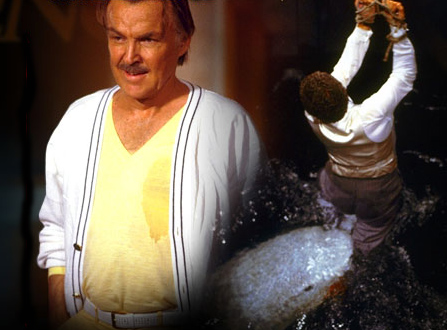 | | |
| --- | --- |
| James Bond Licence To Kill (1989) Olympus cameras tie-in promotional | Olympus OM-4 Ti appeared in the opening title for the Bond movie Licence To Kill. Poster from James Bond 007 Museum Sweden Nybro. Thanks to my friend Tobias Börjesson. |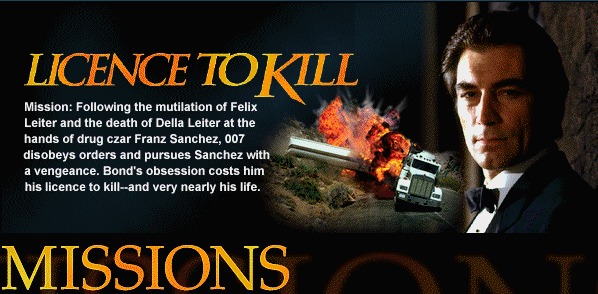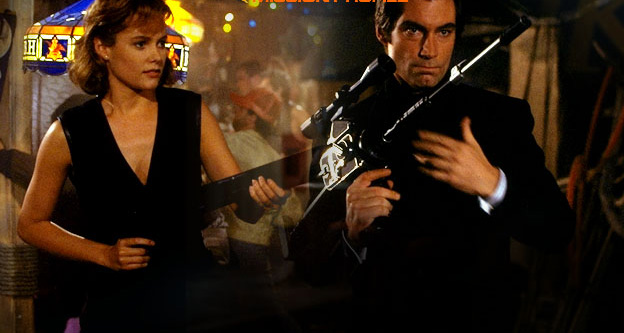 (Carey Lowell) Bondgirl Pam Bouvier and Bond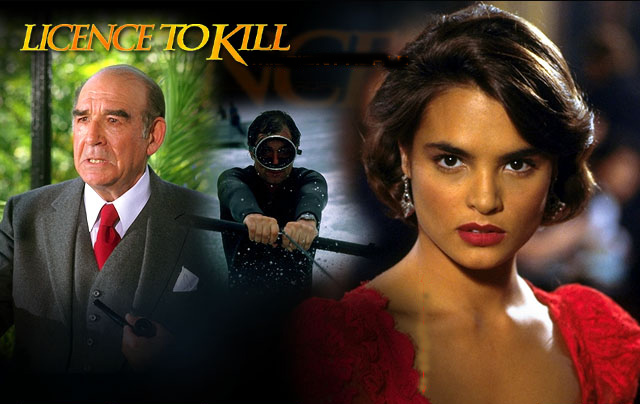 M Actor: Robert Brown M with Lupe Lamora Talisa Soto



James Bond CIA Agent Felix Leiter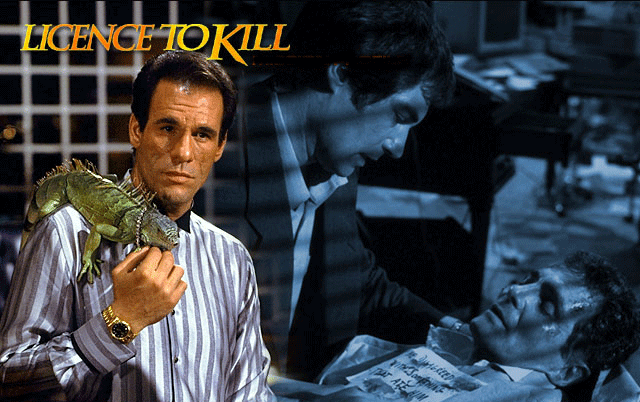 Sanchez leguan and Bond with Felix Leiter

The end of the movie, Pam Bouvier meet Bond at the end...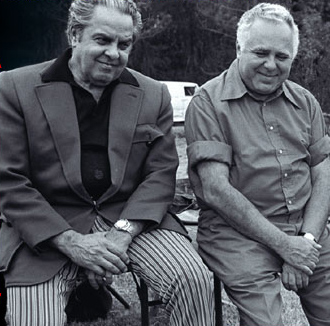 Albert "Cubby"Broccoli Harry Saltzman
Hasselblad Camera Signature Gun:
In Licence To Kill, Bond uses the Signature Gun.



LICENCE TO KILL 1989
Lars Lundgren with Gunnar Schäfer
in The James Bond 007 Museum