James Bond: "Licence To Kill" 1989 James Bond's (Timothy Dalton) Scuba Equipment
.
EXHIBITION JAMES BOND LICENCE TO KILL James Bond 007 Museum Nybro Sweden www.007museum.com/licence_to_kill.htm
Licence To Kill Magazine, Tid För Hämnd 1989
James Bond's (Timothy Dalton) scuba equipment from Licence To Kill. This diving gear was used for the scuba sequences as Bond thwarted Sanchez's (Robert Davi) drug shipment. The Dacor diving vest and goggles were used by Bond during his initial infiltration.The vest incorporates strapping for a gas tank and has a built-in tube and mouthpiece. The gas tank is the style stolen by Bond as he sabotaged the cocaine shipment and features a Dacorbranded shoulder strap rig, black and yellow decals, a mouthpiece and a diving gauge.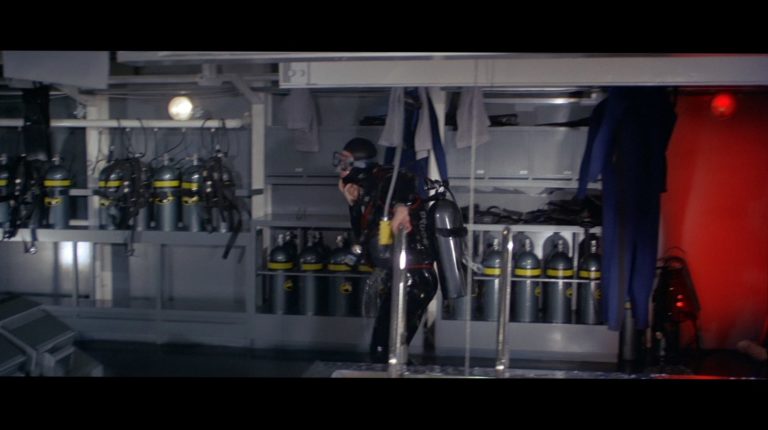 Displaying wear from use and storage including scratches on the tank, cracked rubber on the vest and sand on various pieces of equipment, the set remains overall in good condition. Dimensions (diving tank): 40 cm x 30 cm x 71 cm (15 ¾" x 11 ¾" x 28")