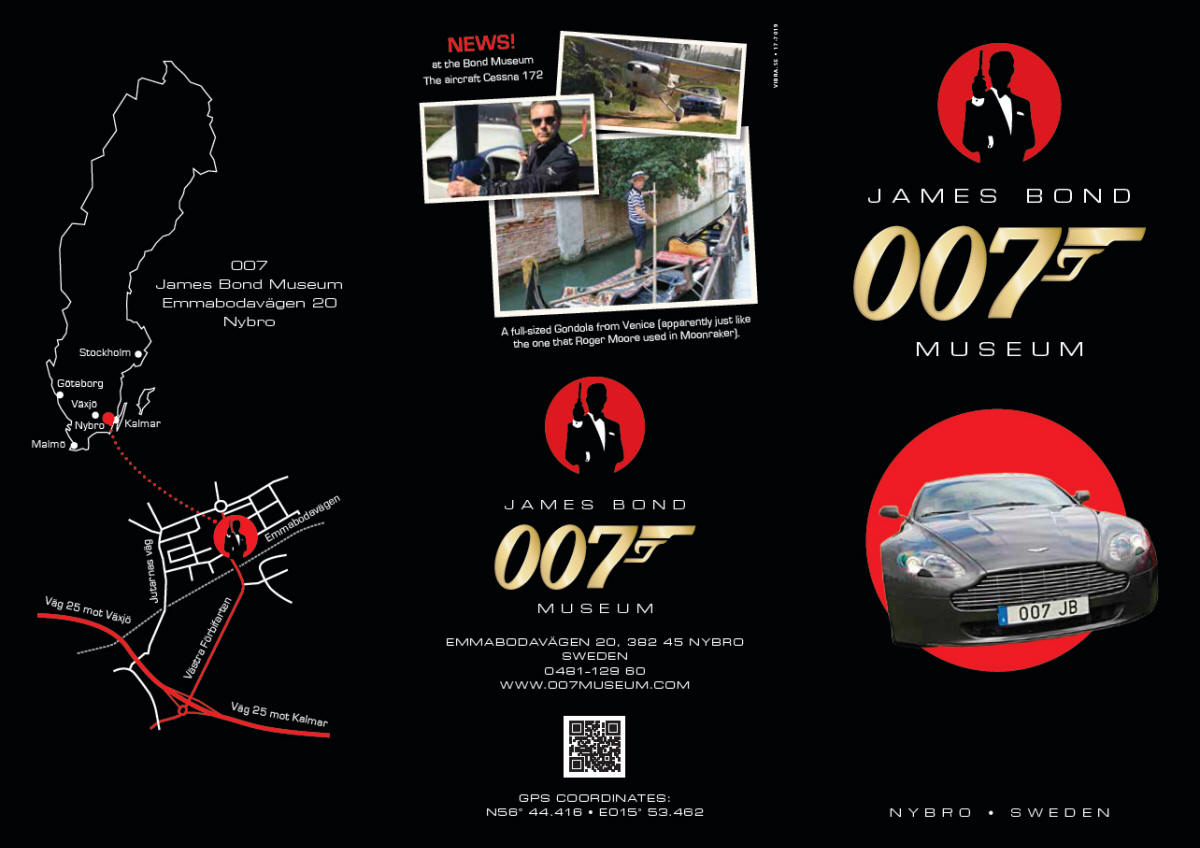 Contact: 007museum@telia.com
Media/Press James Bond Theme James Bond 007 Museum Nybro Sweden
Boka biljetter via NORTIC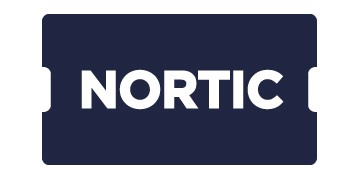 Öppet/Open mon-fri 11-15 sat.10-14
Roger Moore as James Bond with Kristina Wayborn as Magda in Octopussy Location Lake Picchola, Udaipur Taj Lake Palace. www.tajhotels.com
Taj Lake Hotel is featured in the 1983 Bondmovie Octopussy with Roger Moore as James Bond. One of the Bondgirls,
Magda played by Kristina Wayborn is actually born in Nybro town were the 007-museum is located.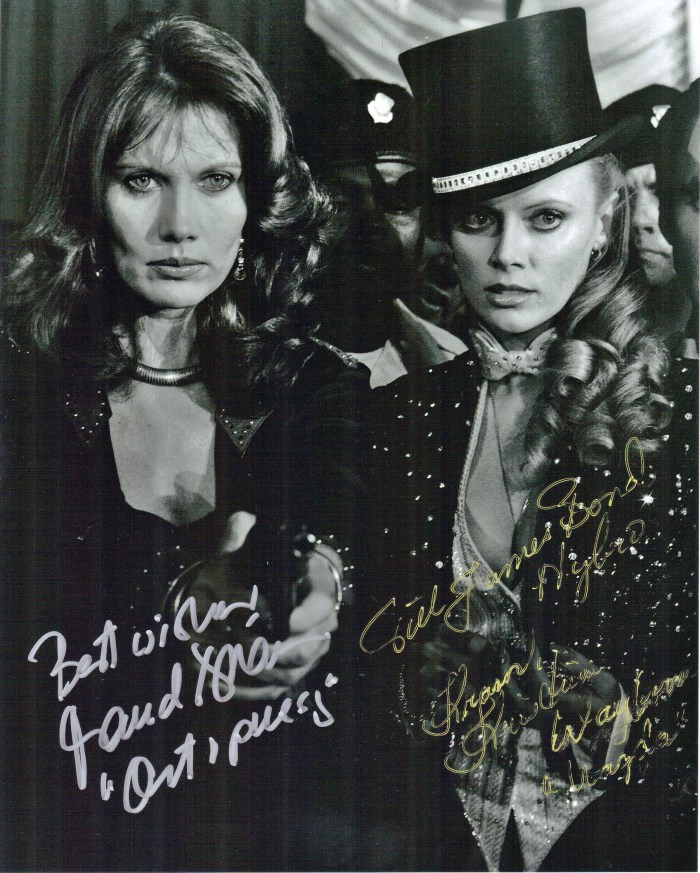 Bondgirl from Octopussy 1983 Maud Adams and Kristina Wayborn Britt-Inger Johansson, with James Gunnar Schäfer Bond in James Bond 007 Museum Sweden Nybro.
Film Octopussy (1983)
Location Lake Picchola, Udaipur
Scene Disguised as a crocodile, Bond swims up to the 'floating palace', populated only by attractive women, and the lair of Octopussy, whom he suspects to be involved with the smuggling of a Fabergé egg.:
STAY
Guests - both female and male - can actually stay at Octopussy's island hideaway,Taj Lake Palace. The hotel is lavishly decorated with ornate, carved windows and domed turrets.
Taj Lake Palace, Lake Pichola, Udaipur, Rajasthan, India(00 91 294 242 8800; www.tajhotels.com). Doubles from Rs23,100 (about £300)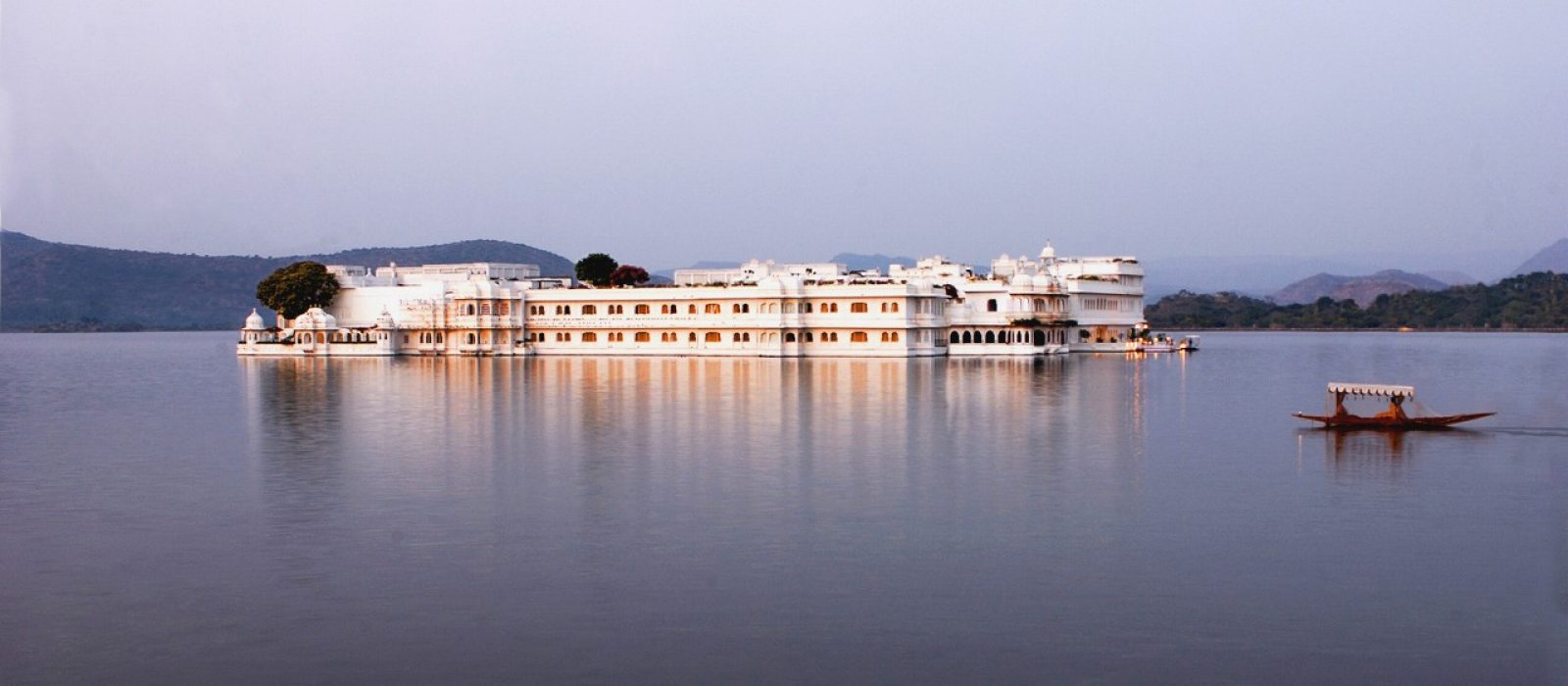 Location Lake Picchola, Udaipur Taj Lake Palace. www.tajhotels.com
Kristina Wayborn var med i:
Octopussy (1983) Magda


Roger Moore as James Bond with Kristina Wayborn as Magda in Octopussy

Octopussy (1983)
Kristina Wayborn .... Magda

Kristina Wayborn, född Britt-Inger Johansson 24 september 1950 i Nybro, Kalmar län, är en svensk skådespelare verksam i USA.
Hon valdes till Fröken Sverige 1970 . Hon är mest känd som bondbruden Magda i Octopussy (1983). Hon har även spelat gästroller i tv-serier som General Hospital , The Love Boat, MacGyver, Baywatch och That 70s Show. Hon porträtterade Greta Garbo i tv-filmen The Silent Lovers (1980).
Britt har sprungit 100 m på 11,3

Fullt namn: Britt-Inger Johansson
Födelsedatum: 24 september 1950
Födelsestad: Nybro, Sweden.
Höjd: 172 cm
Roll: Magda Ålder: 67 år
Octopussy 1983 Magda (Kristina Wayborn)
Britt -Inger Johansson
Born: Sweden, Nybro

From Faberge perfume to Faberge eggs, from Ingmar Bergman to James bond, Kristina Wayborn who plays the enigmatic Magda in Octopussy 1983 has seen it all.

Born in a small town Nybro, nearly deserted Baltic Sea island off Sweden`s east coast, Kristin Wayborn maintained an academic record of top honors while also developing some very unusual skills. Britt -Inger Johansson , Kristina Wayborn
was a Swedish track champion, running 100 meters in 11.3 seconds. Asa lark, she decided to enter a light-weight arm-wrestling championship contest which she won. She has been a race car driver, a jockey and horsetrainer,a wild animal trainer, a clothes designer, and she takes more than a passing interest in gourmet cooking.

Wayborn was spotted by famed Ingmar Bergman while performing a play and subsequently trained with him for three years at the Royal Academy in Stockholm.
This was not enough acitivity for Kristina Wayborn, so she studied to become a veterinarian as well. But she never to forgot her desire to come to Hollywood and become a respected actress.

As a teenager on her first trip to the United States, Wayborn sent pictures of herself to top modeling agents in New York. Shortly thereafter, Faberge invited her to their office and promytly signed her to an exclusive five-year contract. This took her to Hollywood, but she was put off by the exploiers who were only concerned with her looks and nother talent. After appearing in the televison movie "Victory at Entebbe" in 1976, she returned to Sweden, and learned that DavidWolper and Stan Margulies were going to film Greta Garbo`s life story for television, Ingmar Bergman suggested to Wolper that he meet Kristina, so she flew to Hollywood once more and landed the part.

When Albert Cubby Broccoli was casting for Octopussy 1983, he remembered
her sensitive portrayal of the legendary Garbo and invited her to play a starring role in the 007 epic. Wayborn said "It`s a wonderful picture to be part of and I couldn´t be happier. The costumes are wonderful and the action which involves me is exciting and dramatic. The director, John Glen allows me to do a few minor stunts-which have always interested me-and I have been able to perform some very athletic scenes without the use of a double"
Filming one fight scene, Wayborn sent a stuntman to the sick bay with the unexpected power-punches she landed in his abdomen.





Copyright © 1959-2021 www.007Museum.com All Rights Reserved






James Bond 007 Museum Nybro, Sweden. www.007museum.com
Contact: 007museum@telia.com tel. +46-481-12960
Adress: James Bond 007 Museum, Emmabodav. 20 382 45 Nybro, Sweden 0481-12960


James Bond Materials© 1962 - 2021 United Artists Corporation and Danjaq, LLC. 007 Gun Logo© 1962 United Artists Corporation and Danjaq, LLC. 007 Gun Logo, Iris Logo,
JAMES BOND and all other James Bond related trademarks - Danjaq, LLC. All Rights Reserved. Copyright