Gunnar Schäfer name is James Bond Visitors in James Bond Museum Sweden

.

Since 1959 James Bond 007 Museum Sweden, Nybro.
The 007 museum 1000 sq.m. world`s only James Bond 007 Museum
Emmabodav. 20, 38245 Nybro


Contact: 007museum@telia.com

Phone+4648112960 Open Daily 10-17 Sat 10-14 Media To do and see Buy/Köp info Links
James Bond Theme Party PPKGuns Omega Bmw Bollinger Corgi Cd Swatch Posters Specials James Bond store


Radio Sweden - visit to James Bond - in Nybro. Swedish news in English


James Bond Gunnar Schäfer from Sweden Nybro in London behind BIG BEN




Pressrelease: JAMES BOND DOCUMENTARY "THE OTHER FELLOW" COMES TO SWEDEN

JAMES BOND DOCUMENTARY "THE OTHER FELLOW" COMES TO SWEDEN


I höst är det premiär för en dokumentär om människor runtom i världen som heter James Bond. En av dem finns i Nybro.
Sveriges Television SVT Kulturnyheterna och Smålandsnytt visade inslaget samt i SVT PLAY School education at the James Bond 007 Museum Nybro Sweden.







The film, following the lives of real men around the world named James Bond, begins shooting this week with Sweden's own James Bond. a documentary are named James Bond,
Contact: Matthew Bowyer London www.theotherfellow.com +44 7721401007 mattbowyer@gmail.com The-Other-Fellow-Sweden-Shoot-Press-Release.pdf Contact 0734-477 007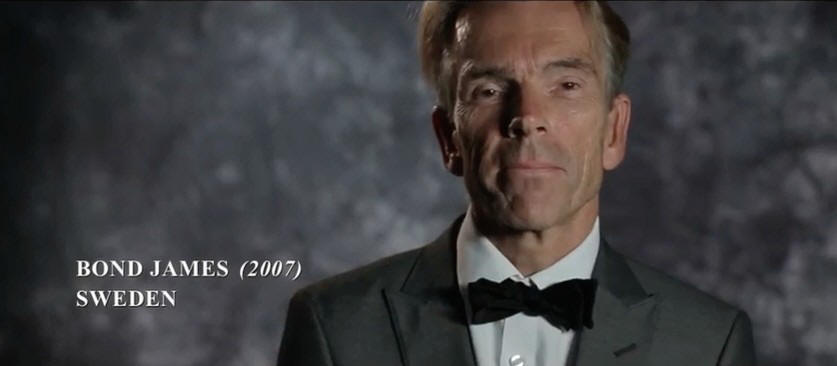 Sveriges Radio P4 intevju with producer Matt Bowyer from london with Mr Bond James Bond
Nybro Sweden James Bond movie the-other-fellow-sweden-shoot-press-release.pdf Contact Mr Bond 0734477007

FOR IMMEDIATE RELEASE: London, January 28thth – Production company The Other Fellow Ltd.

today announced that their film The Other Fellow, a documentary about the lives of real men

around the world who are named James Bond, is coming to film in Sweden!

After filming in the Caribbean, USA, Canada, Australia and the UK the crew is coming to Sweden

to film their final James Bond at his home in Kalmar, his 007 Museum in Nybro and other

locations throughout the country.

Director of The Other Fellow, Matthew Bowyer said: "We have filmed everyone from an American

prison inmate, to a Caribbean politician and a gay Canadian lawyer on his wedding day – all

named James Bond. But we had to come to Sweden to film your own James Bond because of his

incredible story that begins in Germany during World War II and continues today at his 007

Museum in Nybro. I'm so excited to be filming this incredible character and the natural winter beauty of Sweden."

Born as Gunnar Schaefer, Sweden's Mr. Bond had a difficult childhood after the disappearance of

his father in 1959. His father had escaped Germany after World War II and become a Swedish

citizen before his mysterious disappearance. It was when he saw Goldfinger in 1964 that Gunnar

found a new father figure in James Bond 007 and his creator Ian Fleming. Throughout his life

Gunnar slowly began to take on 007's persona in his mannerisms, clothing and lifestyle and even

opened a 007 Museum in Nybro to house his collection of James Bond cars and memorabilia. But

this transformation was only completed in the year 2007 when he changed his name from

Gunnar Schaefer to James Bond. Today Mr. Bond is a local celebrity and has made several

television appearances throughout Sweden as Scandinavia's premiere 007 expert and Sweden's

real James Bond. But, of course, as a normal man Mr. Bond is not a Secret Agent but instead runs

a car parts dealership out of the same building as his 007 Museum!

For The Other Fellow's one-week shoot in Sweden, commencing Thursday 29th of January, the

crew will be filming Mr. Bond driving his 007 Aston Martin around the country, riding his replica

007 Ski-doo, hosting a 007 Party at the 007 Museum and making media appearances. The crew

welcomes any media in Sweden to join us and be a part of the film.

To take part, visit set, interview Matt and Mr. Bond, or cover our filming please contact Matt

Bowyer at mattbowyer@gmail.com or Gunnar Bond James Schaefer at

007museum@telia.com or

call +004648112960

theotherfellow.com

141 Pancras Rd London NW11UN UK +44 7721401007 mattbowyer@gmail.com
Bond James Bond Nybro Sweden

About The Other Fellow: Filmed around the world since the release of Skyfall in 2012,

The Other

Fellow

will be released later this year to coincide with the 24th James Bond 007 film SPECTRE. The

independent filmmakers found hundreds of real James Bond's on Google, Facebook, Twitter and

Linkedin before traveling the world to film those whose lives had been forever changed – for

better or worse – due to sharing a name with the world's most famous secret agent. They say of

James Bond 007 that "men want to be him and women want to love him" – the film will discover

if this is true, or whether having the most famous name in the world is really a nightmare.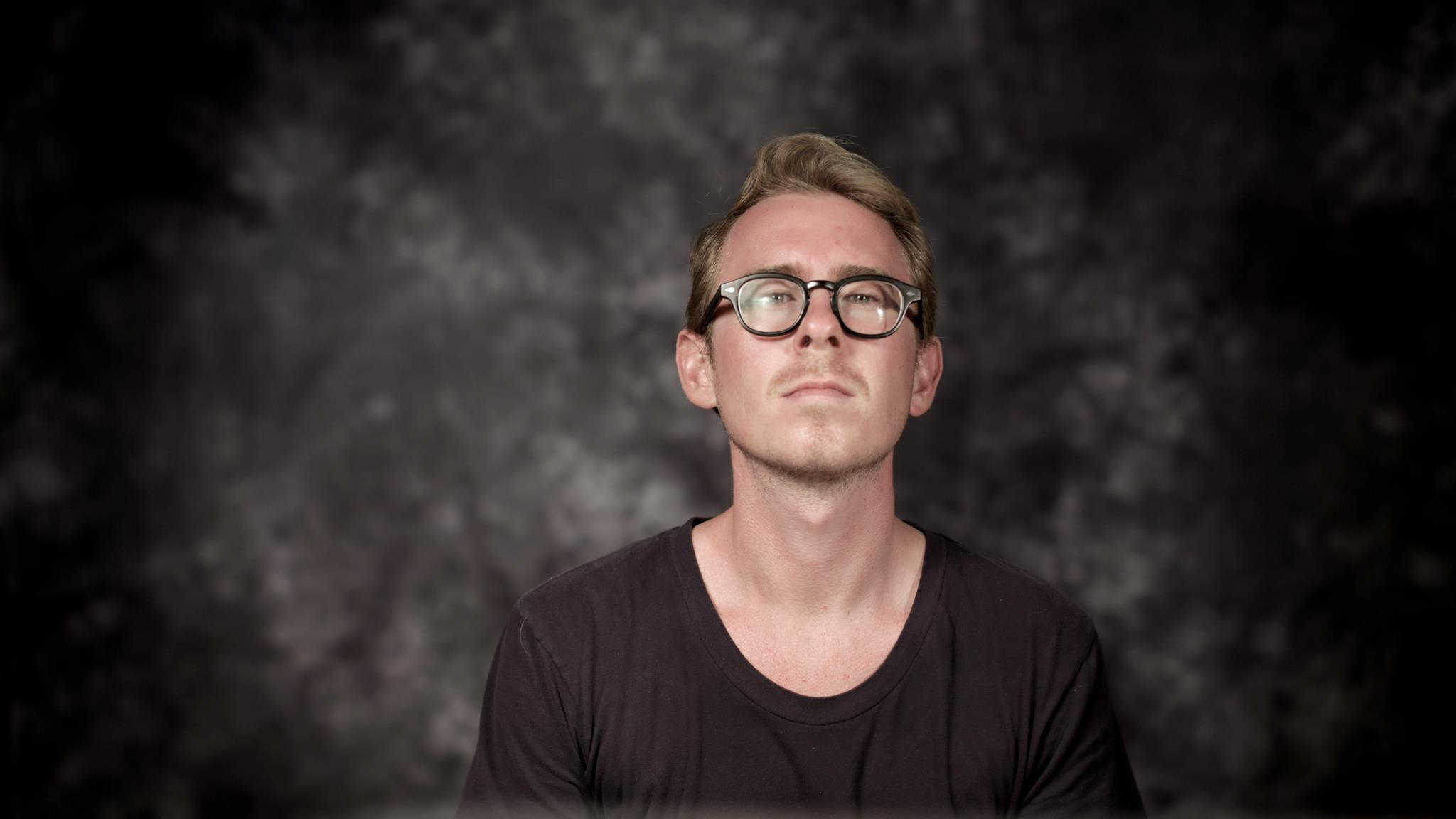 About the filmmaker: A Sydney native, Matt is a lifelong James Bond fan who recently
completed his film production studies at New York University's TischAsia campus. Since then he
has produced the feature film SnowChild which is currently touring the European festival circuit
and was VFX producer on Sundowning, a sci-fi narrative feature which recently premiered at the
Slamdance Film Festival. Enjoying a side-hobby as a youtube-nut, he has gained international
media attention for his viral video's including "Cat in Earthquake Melbourne – June 2012", "Paul
the World Cup Octopus picks Jacob to win Twilight" and "LightSwitch Launch on Sydney
Waterfront". He brings all these diverse skills to his first documentary –The Other Fellow.
You can find out more about the film and at
Website: www.theotherfellow.com Facebook: www.facebook.com/theotherfellow Twitter: www.twitter.com/theotherfellow Instagram: www.instagram.com/theotherfellow
London NW11UN UK +44 7721401007 mattbowyer@gmail.com
http://sverigesradio.se/sida/avsnitt?programid=4204&date=2015-01-30 Sveriges Radio P4 Kalmar
Gunnar Bond James Schäfer driver sedan flera år ett James Bond-museum i Nybro. För snart två år sedan blev han uppringd och tillfrågad om att vara med i dokumentären "The Other Fellow" tillsammans med en rad andra män runtom i världen som är namne med actionhjälten James Bond.
– Det känns riktigt roligt och även om jag redan är ganska känd för mitt museum och mitt James Bond-intresse så blir det på ett helt annat sätt nu.
Egna Bondhistorier
Regissören Matthew Bowyer fick idén för några år sedan och kontaktade då ett antal män via sociala medier som hette James Bond. Han ställde frågan om de hade några intressanta historier att berätta och fick mängder med svar. Dokumentären kommer skildra ett urval av männen och deras historier som på olika sätt knyter an till att heta James Bond. I Gunnar Bond James Schäfers fall handlar det om en pappa som försvann när han var liten och om hur han redan när han såg sin första Bondfilm blev fascinerad och kände hur han kunde relatera sin pappas försvinnande till karaktären James Bond.
– Jag har letat efter min pappa i många år och skulle fortfarande gärna vilja veta vad som egentligen hände. Kanske kan min medverkan i dokumentären hjälpa till med det.

Bond James Bond Nybro Sweden

Bond James Bond Nybro Sweden
Bond James Bond Nybro Sweden and Director of The Other Fellow, Matthew Bowyer in James Bond 007 museum Nybro Sweden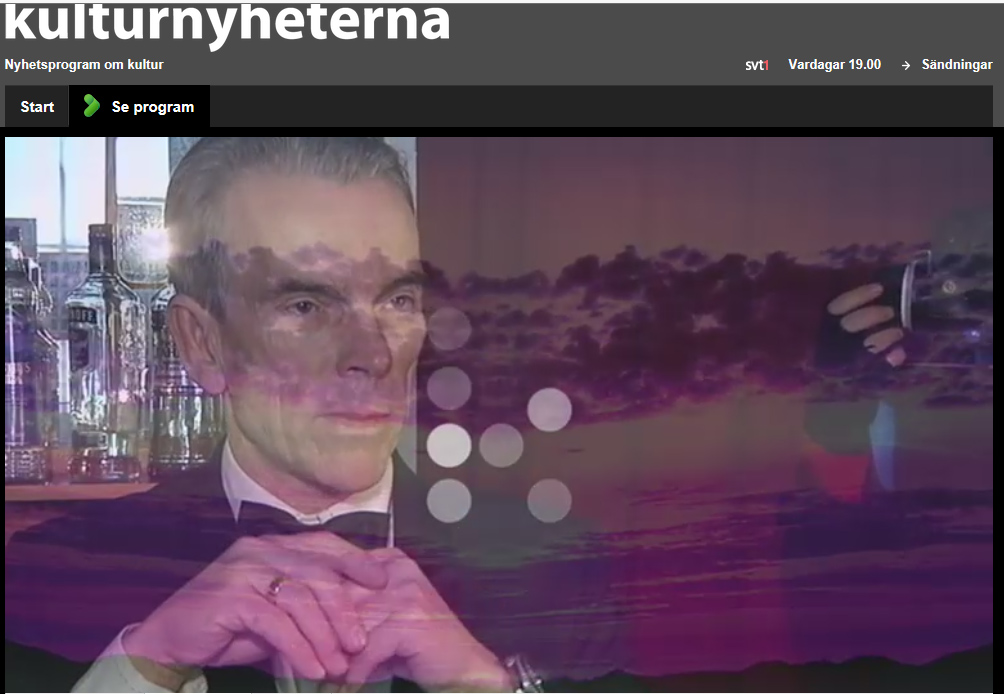 James Bond Nybro Sweden and Director of The Other Fellow, Matthew Bowyer in James Bond 007 museum Nybro Sweden
http://www.svt.se/nyhetsprogrammet-kulturnyheterna/se-program/kulturnyheterna-kulturnyheterna-68

Director of The Other Fellow, Matthew Bowyer in James Bond 007 museum Nybro Sweden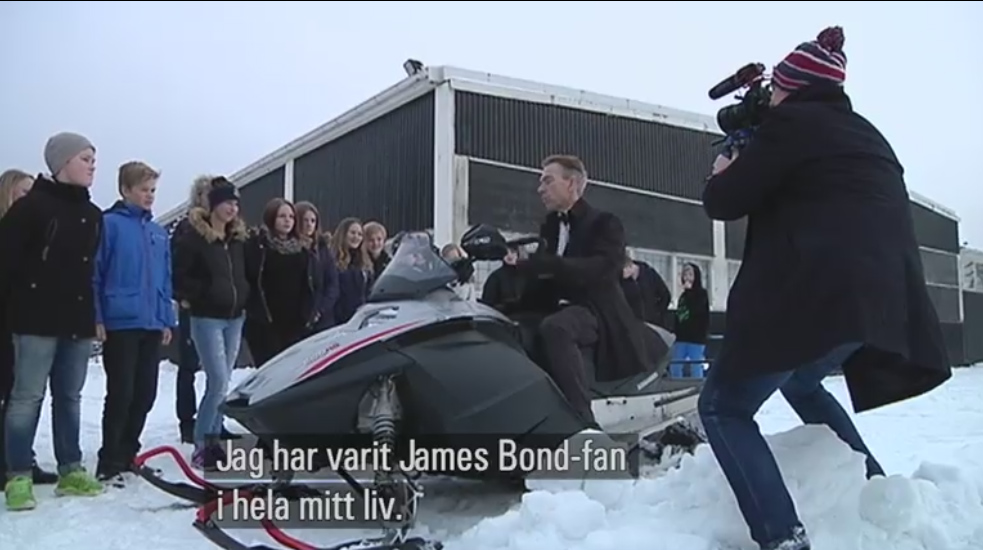 James Bond Nybro Sweden and Director of The Other Fellow, Matthew Bowyer in James Bond 007 museum Nybro Sn wede
Madesjöskolan årskurs 7, 8 James Bond 007 Museum Nybro Sweden Education
New documentary about ordinary people named as super agent James Bond Gunnar Bond James Schäfer
http://www.svt.se/…/se-p…/kulturnyheterna-kulturnyheterna-68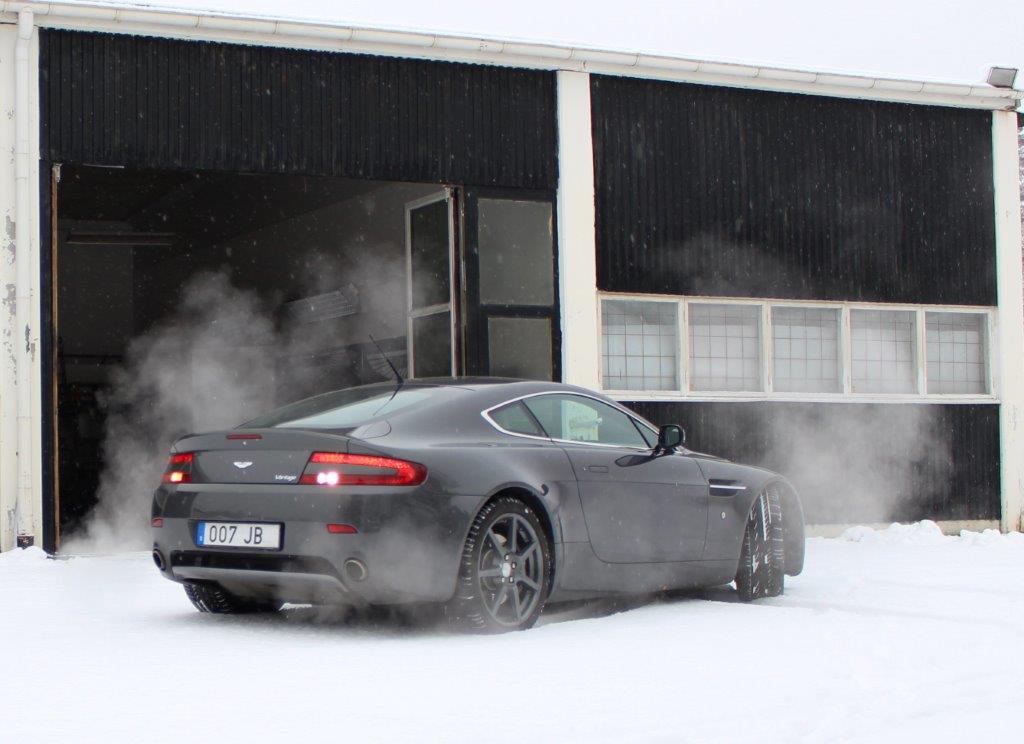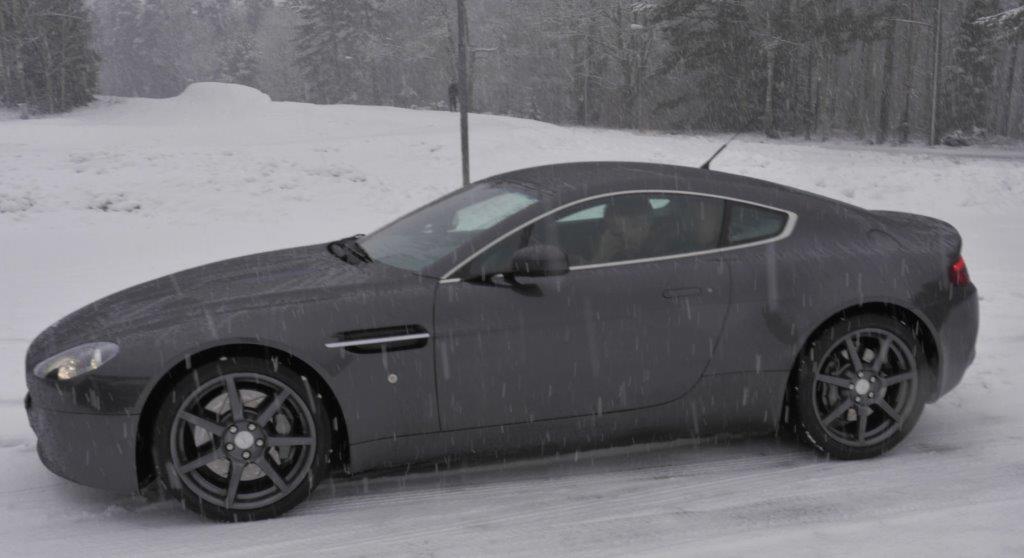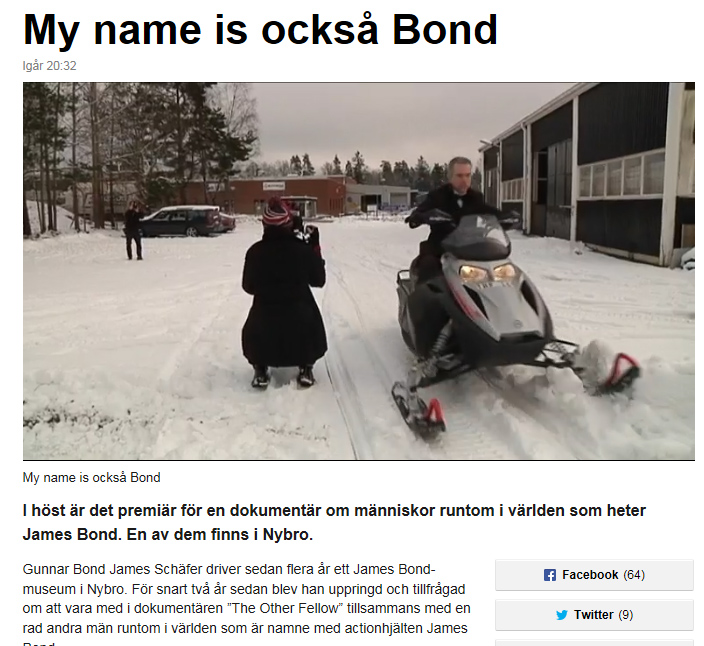 School education at James Bond 007 Museum Nybro Sweden.
Mr James Bond is teacher to the student watch here... Madesjöskolan 7-8 Nybro
JAMES BOND DOCUMENTARY "THE OTHER FELLOW" COMES TO SWEDEN http://www.svt.se/nyheter/regionalt/smalandsnytt/my-name-is-ocksa-bond
His name is Bond - James Bond...

Gunnar Schäfer was two years his father disappeared 1959. The many issues that brought the incident has received no response and the deep sense of loss is still where about. But one ting that in many ways come to fill the void is - James Bond. Gunnar has even added action-hero's name to his own.
It is easy to understand Gunnar Schäfer believe that the addition of the names of James Bond and most are for fun. Perhaps a test to see how far it can stretch the Swedish name law. a differente way to advertise the museum .
But the history behind Gunnar Schäfer name extensions are a deeper and more complex story. Gunnar finds that he "did not grow up on bright side of life".

Two events in childhood have been differently affected him much. The first occurred when Gunnar was only two year. His father was German and fought for his country during World War II. After the war he came to Sweden and met Gunnar's mom. They married and had four children.

One day the father said that he would go on vacation to Germany to try to locate his parents, who he lost contact with during the war. After a week it tumbled down a card that her father sent from Denmark, but after the family never heard of him. He had vanished without trace.

- Although I do not remember so much of the event itself, it was obviously a big disaster for my entire family. Mom could not take care of us children while alone account for supplies, so we had to go to the welfare office for help.

- Psychological dad also left a great vacuum with a lot of unanswered questions behind him: Did he have another family left in Germany? Was he miserable and damaged by their war experiences? Did he not cared about me and my siblings? These questions, I have lived with throughout my life, "says Gunnar Schäfer.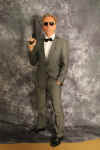 JAMES BOND GUNNAR SCHÄFER BIG BEN George Lazenby" On Her Majesty's Secret Service 1969"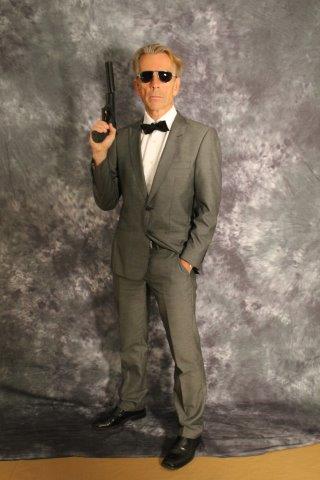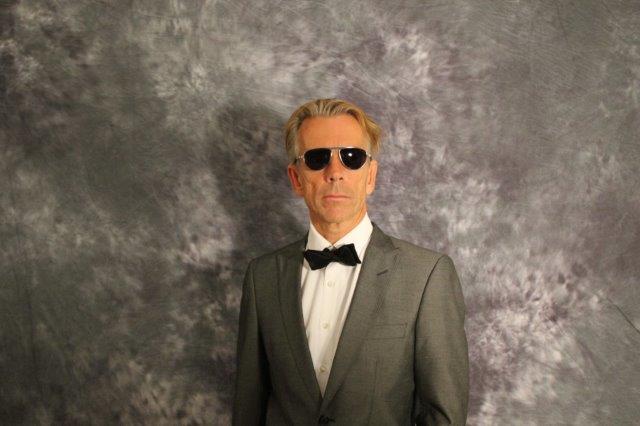 JAMES BOND GUNNAR SCHÄFER BIG BEN GEORGE LAZENBY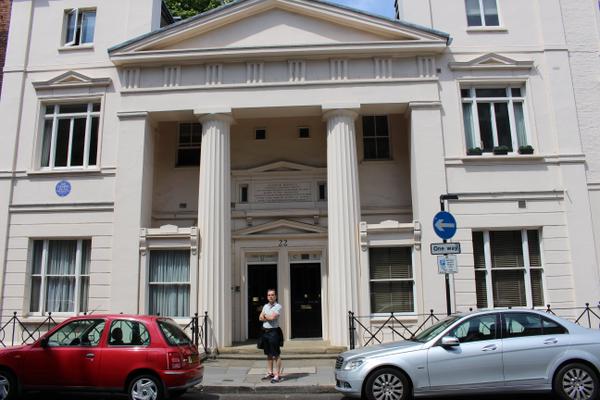 JAMES BOND GUNNAR SCHÄFER BIG BEN, TOWER AND LONDON EYE IAN FLEMING 1908-1964 LIVED HERE EBURY STREET 22 LONDON JAMES BOND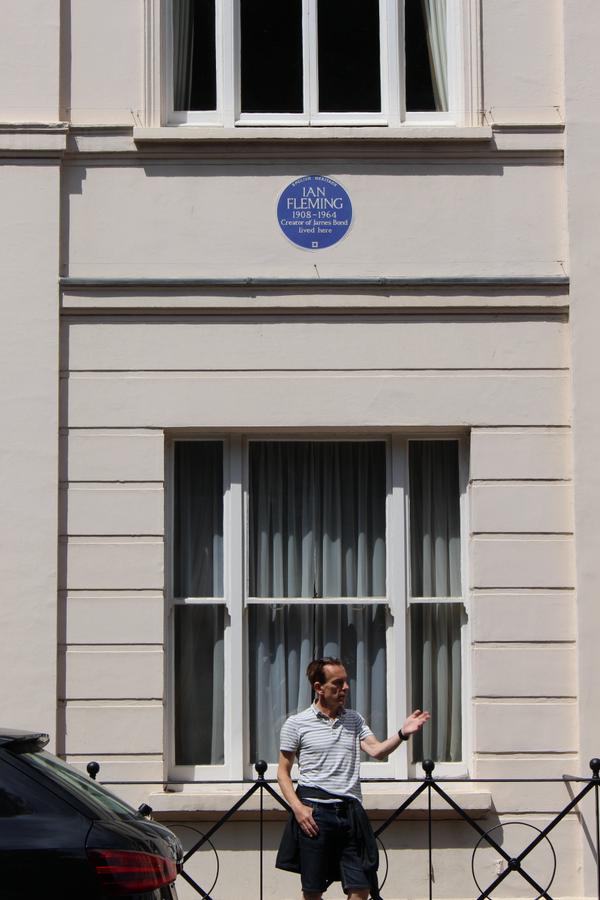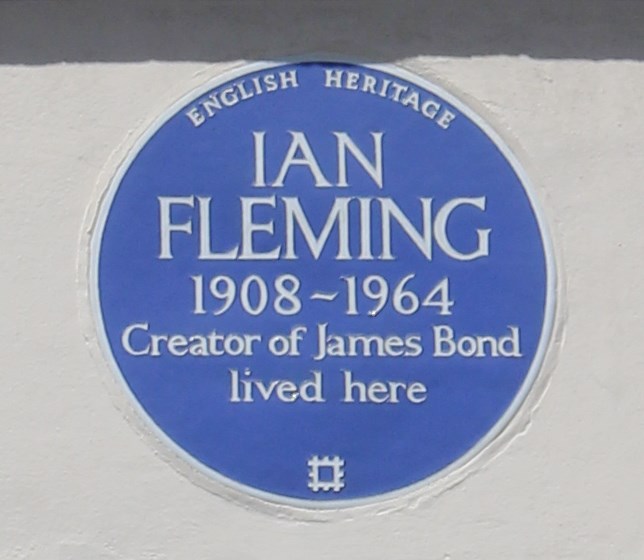 ENGLISH HERITAGE IAN FLEMING 1908-1964 CREATER OF JAMES BOND LIVED HERE EBURY STREET 22 LONDON JAMES BOND GUNNAR SCHÄFER

ENGLISH HERITAGE IAN FLEMING 1908-1964 CREATER OF JAMES BOND LIVED HERE EBURY STREET 22 LONDON JAMES BOND GUNNAR SCHÄFER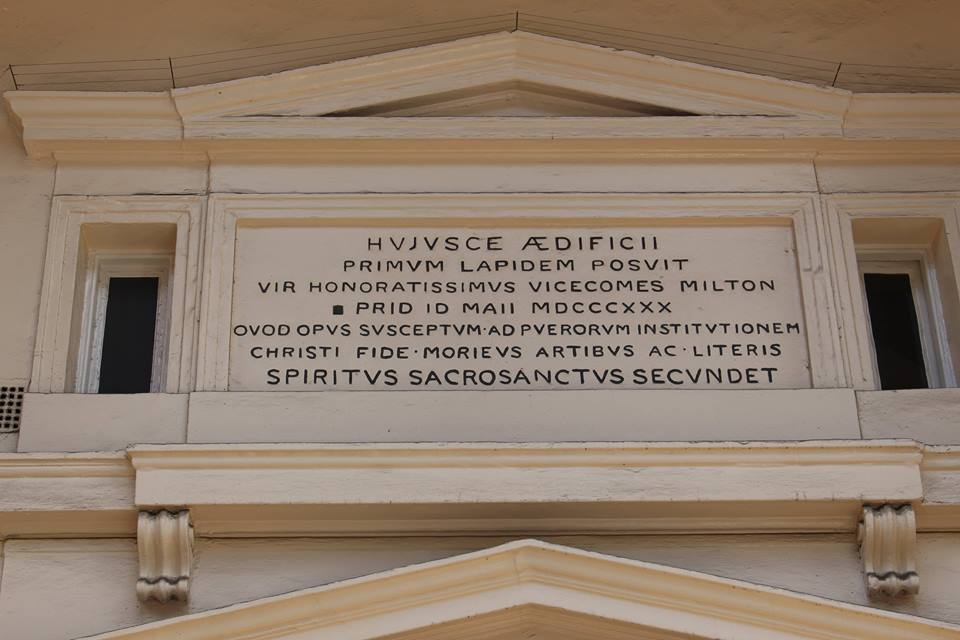 ENGLISH HERITAGE IAN FLEMING 1908-1964 CREATER OF JAMES BOND LIVED HERE EBURY STREET 22 LONDON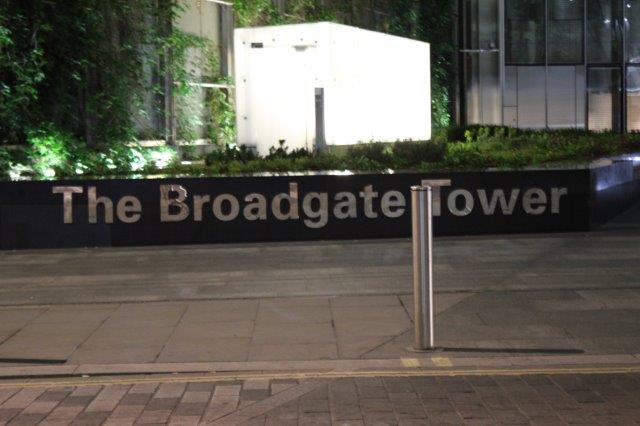 Collage of arms London
In Her Majesty's secret service 1969, Bond is trying to track down Blofeld through The Heralds' College or 'The College of Arms' in London.
On Her Majesty's Secret Service: Bond's heraldry course: College of Arms, Queen Victoria Street, London EC4
James Bond Gunnar Schäfer London
James Bond Gunnar Schäfer London
Collage of arms London


The College of Arms is the official heraldic authority for England, Wales, Northern Ireland and much of the Commonwealth including Australia and New Zealand.

Flemings Mayfair flemings-mayfair.co.uk/

Broadgate Tower London Skyfall 2012
Skyfall filming location: Broadgate Tower, Bishopsgate, London.
Skyfall filming location: Shanghai on Thames – the hi-rise: Broadgate Tower, ...
Collage of arms London
In Her Majesty's secret service 1969, Bond is trying to track down Blofeld through The Heralds' College or 'The College of Arms' in London.
On Her Majesty's Secret Service: Bond's heraldry course: College of Arms, Queen Victoria Street, London EC4
| | |
| --- | --- |
| ht James Bond Gunnar Schäfer London | James Bond Gunnar Schäfer London |
| James Bond Gunnar Schäfer London | James Bond Gunnar Schäfer London |
| James Bond Gunnar Schäfer London | James Bond Gunnar Schäfer London |
| | |
| --- | --- |
| Same place Big Ben for James Bond Gunnar Schäfer 2013 as George Lazenby 1969 "On Her Majesty's Secret Service 1969" | George Lazenby "On Her Majesty's Secret Service 1969" |
| MI6 UK London James Bond Gunnar Schäfer | The headquarters of the British spy organization MI6 suffers an explosion early in the film. As part of his plan to humiliate M, Silva hacks into MI6's computer network and then proceeds to level the building in a massive explosion. Renard plants a bomb in MI6 headquarters in order to kill an oil baron. The damage is much less extensive than in Skyfall, but it gets the plot going with a bang. This is another bold move by these films. MI6 is supposed to be one of the most secure locations in the world, but the villain finds a way to sneak a bomb inside it and kill many people. Suddenly nothing is safe anymore. The World Is Not Enough doesn't do a good job of addressing the implications of this terrorist attack, though. Skyfall moves MI6 to an underground location after the explosion, and some characters are visibly shaken by the attack. |
Copyright © 1959-2017 www.007Museum.com All Rights Reserved





James Bond 007 Museum Nybro, Sweden . www.007museum.com
Contact: 007museum@telia.com , tel. +46-481-12960 .Open Daily 10.00 - 17.00 (lunch 13-14) Sat 10.00-14.00
Adress: James Bond 007 Museum, Emmabodav.20, 382 45 Nybro, Sweden 0481-12960
James Bond Materials© 1962 - 2017 United Artists Corporation and Danjaq, LLC. 007 Gun Logo© 1962 United Artists Corporation and Danjaq, LLC. 007 Gun Logo, Iris Logo,
JAMES BOND and all other James Bond related trademarks - Danjaq, LLC. All Rights Reserved. Copyright