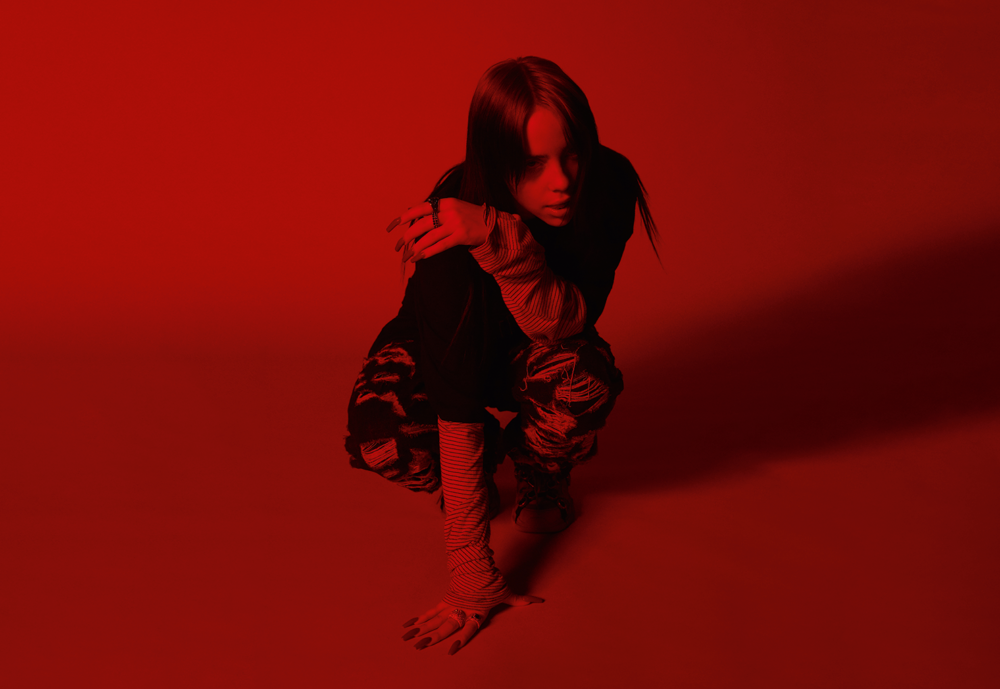 BILLIE EILISH TO PERFORM NO TIME TO DIE TITLE SONG
Billie Eilish will perform the theme song for the 25th James Bond film, No Time To Die. The 18-year-old multi-platinum selling and GRAMMY® Award nominated singer has written the title song with her elder brother; fellow multi GRAMMY® Award nominated FINNEAS. Billie Eilish is the youngest artist in history to write and record a James Bond theme song.
"We are excited to announce that Billie and FINNEAS have written an incredibly powerful and moving song for No Time To Die, which has been impeccably crafted to work within the emotional story of the film," said producers Michael G. Wilson and Barbara Broccoli.
Eilish said, "It feels crazy to be a part of this in every way. To be able to score the theme song to a film that is part of such a legendary series is a huge honour. James Bond is the coolest film franchise ever to exist. I'm still in shock". FINNEAS adds, "Writing the theme song for a Bond film is something we've been dreaming about doing our entire lives. There is no more iconic pairing of music and cinema than the likes of Goldfinger and Live And Let Die. We feel so so lucky to play a small role in such a legendary franchise, long live 007."
"There are a chosen few who record a Bond theme. I am a huge fan of Billie and FINNEAS. Their creative integrity and talent are second to none and I cannot wait for audiences to hear what they've brought – a fresh new perspective whose vocals will echo for generations to come," said Cary Joji Fukunaga.
Billie Eilish released her debut album When We All Asleep, Where Do We Go? in March 2019. The Album Of The Year nominated full-length debuted at No. 1 on the Billboard 200 in the U.S as well as 17 additional countries around the world upon release. She scored her first No. 1 single on the Billboard Hot 100 and at Top 40 radio with Song and Record of the Year nominated "bad guy." When We All Fall Asleep, Where Do We Go? was the highest selling debut album of 2019 and biggest North American debut of the decade (male, female or group), hitting No. 1 on the Billboard 200 album charts for an additional 2 non-consecutive weeks since its release. When We All Fall Asleep, Where Do We Go? was written, produced and recorded entirely by Billie Eilish and brother FINNEAS in their childhood home of Highland Park, Los Angeles. FINNEAS is nominated for 5 GRAMMY Awards®, including the prestigious Producer of the Year, Non Classical. Billie's sold out 2020 arena Where Do We Go? world tour starts on March 9th.
In No Time To Die, Bond has left active service and is enjoying a tranquil life in Jamaica. His peace is short-lived when his old friend Felix Leiter from the CIA turns up asking for help. The mission to rescue a kidnapped scientist turns out to be far more treacherous than expected, leading Bond onto the trail of a mysterious villain armed with dangerous new technology.
No Time To Die will be released in theatres globally from 2 April 2020 in the UK and in the US on 10 April 10.
HANS ZIMMER TO SCORE NO TIME TO DIE
Producers Michael G. Wilson and Barbara Broccoli confirmed today that composer Hans Zimmer will score the latest 007 adventure, No Time To Die.
"It's a dream come true to be working with the legendary composer Hans Zimmer on our twenty- fifth James Bond film, No Time To Die," said producers Michael G. Wilson and Barbara Broccoli. While director Cary Joji Fukunaga echoed their statement, "I'm beyond excited that Hans is scoring No Time To Die. The music of Bond has always been iconic and I've already witnessed Hans adding his touch of genius to the Bond legacy."
Hans Zimmer has scored more than 200 projects across all mediums. Most recently, Zimmer scored the live-action remake of The Lion King, which was released by Disney in July. Zimmer will compose the music for Wonder Woman 1984 set to be released by Warner Bros. June 5, 2020 and Top Gun: Maverick, the highly anticipated Top Gun follow-up which will be released in June of 2020 by Paramount. Zimmer has won an Academy Award®, two Golden Globes®, three Grammys®, an American Music Award, and a Tony® Award. Past notable scores of Zimmer's include Gladiator, The Thin Red line, As Good As It Gets, Rain Man, The Dark Knight Trilogy, Inception, Thelma And Louise, Black Hawk Down, The Last Samurai and Dunkirk. Recently, Zimmer completed highly successful Hans Zimmer Live tour stops across Asia and Australia and continues to perform concerts around the globe including an upcoming European tour beginning in February 2021.

In No Time To Die, Bond has left active service and is enjoying a tranquil life in Jamaica. His peace is short-lived when his old friend Felix Leiter from the CIA turns up asking for help. The mission to rescue a kidnapped scientist turns out to be far more treacherous than expected, leading Bond onto the trail of a mysterious villain armed with dangerous new technology