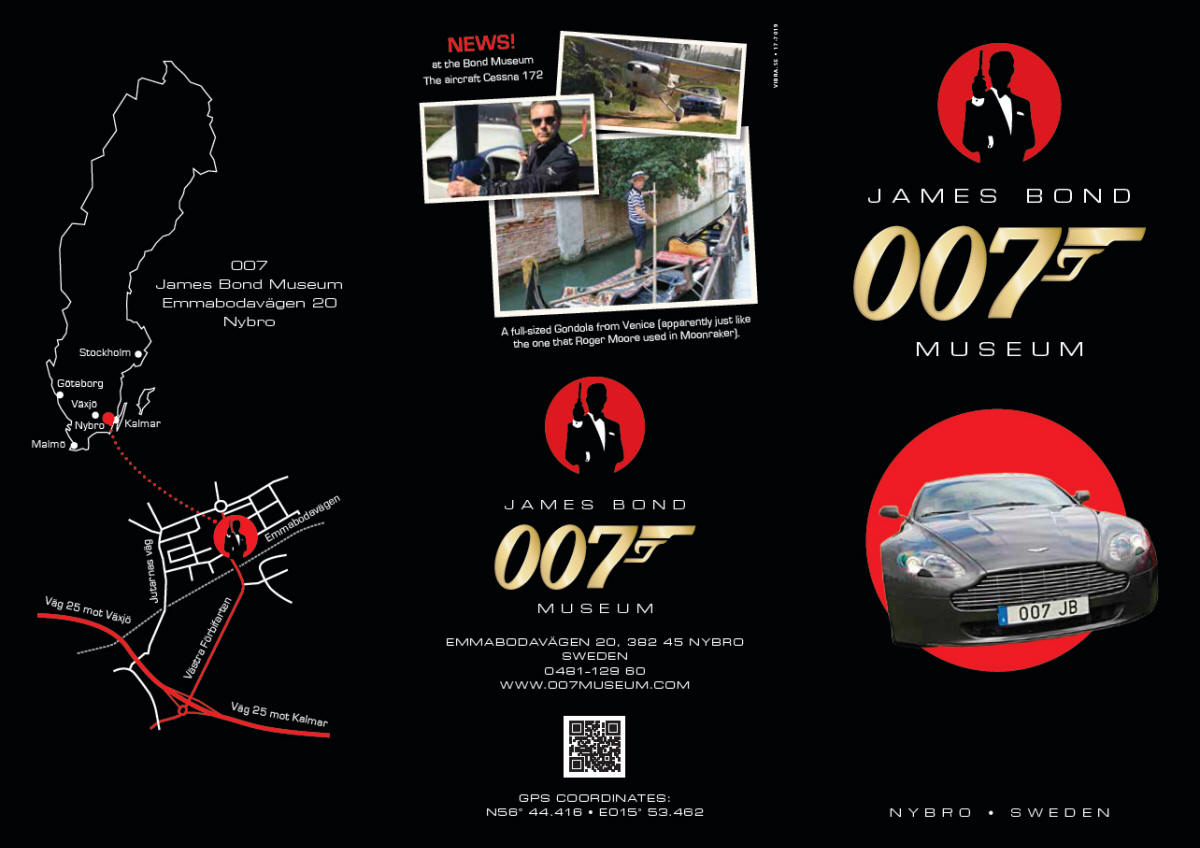 Contact: 007museum@telia.com
Open daily:11-16 lunch 13-14. Saturday 10-14
James Bond 007 Museum Nybro Sweden Media/Press James Bond Theme
Bokningar via sms/text 0734477007 mejl eller biljetter NORTIC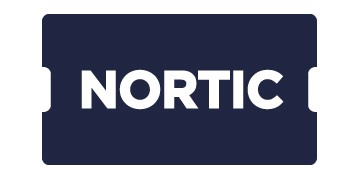 Map over The James Bond 007 Museum Nybro Sweden
JAMES BOND TO ATTEND WORLD PREMIERE AT DOC EDGE FESTIVAL 22th JUNE
New Zealand Auckland at The Civic Theatre

https://www.1news.co.nz/2022/06/23/doco-about-real-life-james-bonds-premieres-in-nz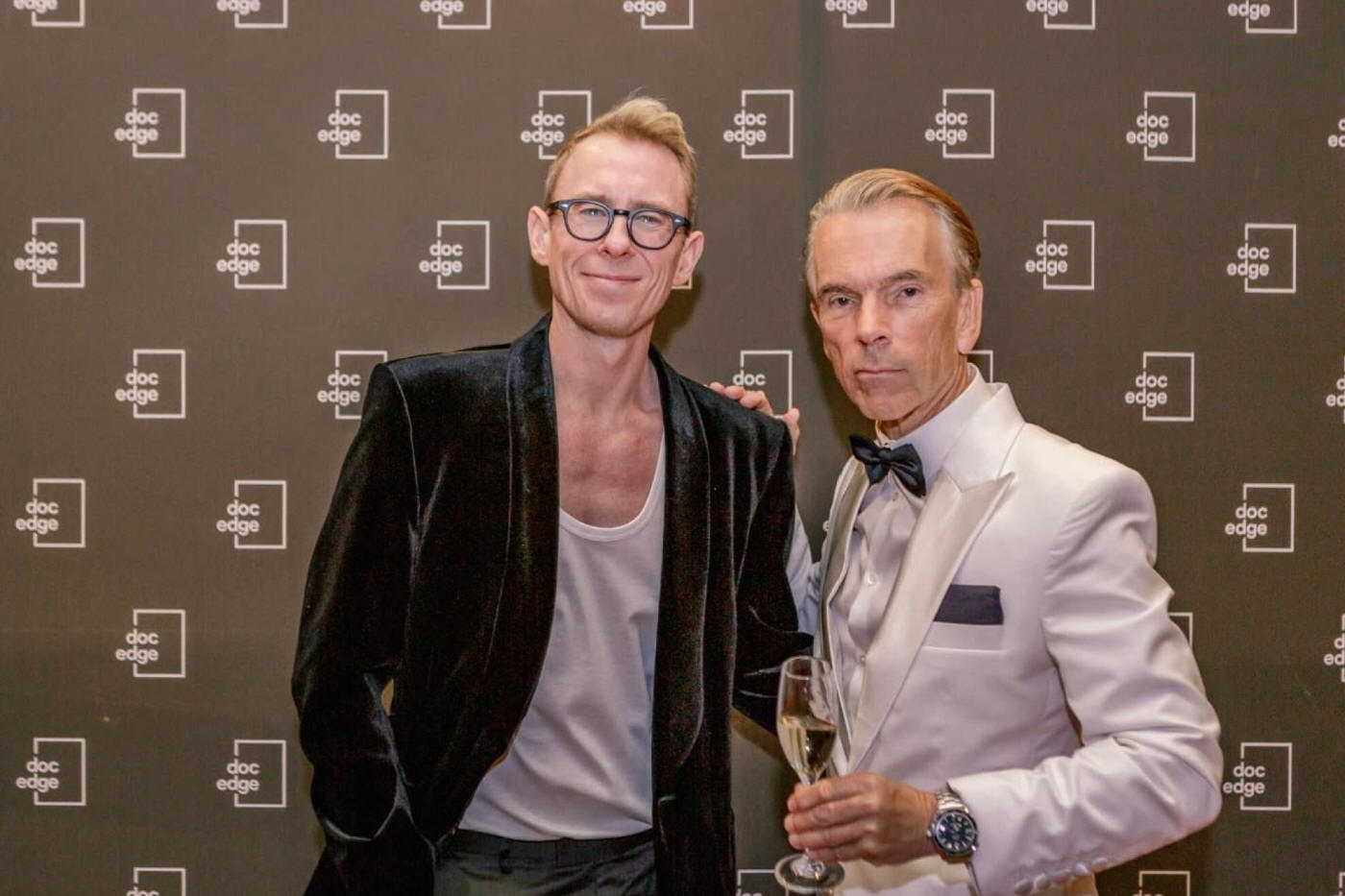 THE OTHER FELLOW From a Swedish 007 super-fan James Bond Gunnar Schäfer Matthew Bauer NZ
https://vc.docedge.nz/page/and-action/ https://docedge.nz/festival22/film/the-other-fellow/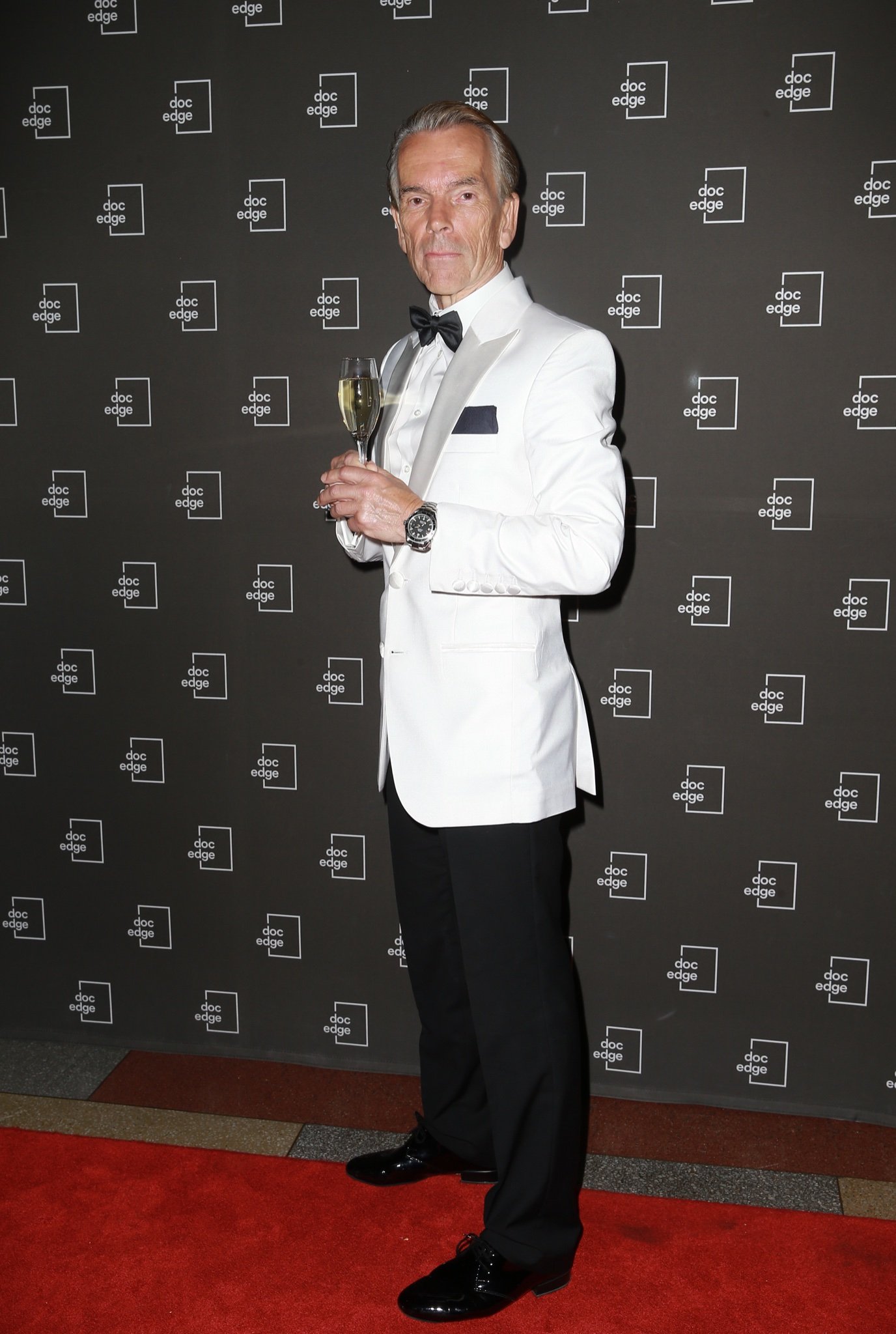 James Bond Gunnar Schäfer red carpet The Other Fellow New Zealand
Ian Fleming 111 Year 28 maj 2019 sida 2 The Books 14 novels

Author: Ian Fleming
Published: 1953 to 1966
Novels: 14
Novelisations: 0
Non-Fiction: 2

The Life of Ian Fleming (1908-1964)Ian Lancaster Fleming, born 28 maj 1908 i Mayfair, London, died 12 augusti 1964 Canterbury,
Ian Fleming the writer 100 years 1908-2008 Centenary




Fifty-six-year-old Ian Fleming died of a heart attack on the morning of August 12, 1964, in Canterbury, Kent, England, and was later buried in the churchyard of Sevenhampton village, near Swindon. Upon their own deaths, Fleming's widow, Ann Geraldine Mary Fleming (1913–1981), and son Caspar Robert Fleming (1952–1975), were buried next to him. Caspar committed suicide with a drug overdose.

Geoffrey Boothroyd and Ian Fleming picture from Ivan Morelius
Geoffrey Boothroyd (Q) and Ian Fleming author of James Bond
Writer Ian Fleming (1908-1964) created the character of James Bond 007
Ian Fleming buried in Wiltshire
Fifty-six-year-old Ian Fleming died of a heart attack on the morning of August 12, 1964, in Canterbury, Kent, England, and was later buried in the churchyard of Sevenhampton village, near Swindon. Upon their own deaths, Fleming's widow, Ann Geraldine Mary Fleming (1913–1981), and son Caspar Robert Fleming (1952–1975), were buried next to him. Caspar committed suicide with a drug overdose.

It was in the late 1950s that Fleming, and his second wife Ann, made the move to Wiltshire to buy up and then pull down the large 16th-century manor of Warneford Place in Sevenhampton and in its place build the modern Sevenhampton Place


Spouse(s)

Ann Geraldine Charteris
(1952–1964, his death)
Son Casper1952-1975

Relatives

Ian Flemings Goldplatetypewriter Royal Quiet de Luxe.
1952 beställde en gyllene skrivmaskin från The Royal Typewriter Company i New York.

James Bond, the Author


The Origin of the Name James Bond
James Bond (January 4, 1900 – February 14, 1989) was a leading American ornithologist whose name was appropriated by writer Ian Fleming for his fictional spy James Bond.

"I wanted the simplest, dullest, plainest-sounding name I could think of. James Bond seemed perfect."
-Ian Fleming

While he may be the world's most famous, glamorous secret agent, let's face it, his name is pretty dull. In a way it is fitting, Fleming achieved exactally what he wanted to with the name. He actually found it sitting on his bookshelf in the author of a book entitled "Bird's Of The West Indies." And like that, history was made!
The Life of Ian Fleming (1908-1964)Ian Lancaster Fleming, född 28 maj 1908 i Mayfair, London, död 12 augusti 1964 i Canterbury, Kent (i en hjärtattack), var en brittisk (engelsk) journalist och författare som främst är känd för att ha skapat James Bond. Det blev tolv romaner och två novellsamlingar om denne gentlemanna-agent. Dessutom har han skrivit barnboken Chitty Chitty Bang Bang.


Ian Fleming (1908,05,28-1964,08,12) created the character of James Bond,
who debuted in the 1952 novel Casino Royale
Ian Fleming på 22 Ebury Street i London.
Photo by Anders Gardefalk


Ian Fleming big

James Bond (Gunnar Schäfer) and Mr Ramsey Ian Flemings gardener: with tree planted by Pierce Brosnan januari 6 1998.

Fleming's gardener, Ramsey Dacosta, who still works at Goldeneye.

Fleming's gardener, Ramsey Dacosta, who still works at Goldeneye (now in guest relations) and invariably referred to Fleming as the Commander, told me Mr Bond that, his old employer would bring conch to an octopus at the reef, and, as in the short story, "the octopus would return the shell." Bond makes a brief appearance in "Octopussy" to arrest Smythe for a wartime theft, but Smythe takes his own life, with help from the octopus. Fleming died a much less dramatic death from a heart attack in 1964 in England, where he is buried.

Goldeneye was the name given by Ian Fleming to his estate in Oracabessa, Jamaica. He purchased the land next door to Golden Clouds estate and built his house on the edge of a cliff, overlooking a private beach.

]

The original house was a modest structure consisting of three bedrooms and a swimming pool. Fleming's coterie of friends who visited him at Goldeneye included actors, musicians and filmmakers

.

Ian Fleming. How to write a best-seller?
"Luckily i had an Island hideway".

Ian Fleming. How to write a best-seller?

Luckily i had an Island hideway.

At the Goldeneye resort in Jamaica own by Chris Blackwell you can se this picture, taken by James Bond Gunnar Schäfer who runs the James Bond 007Museum in Sweden Nybro.

Ian Fleming villa
Ian fFemming
Jamaica_airport_fleming
Goldeneye-map.pdf
The Ian Fleming Novels and Short Stories
"I take a ridiculous pleasure in what I eat and drink."
—James Bond
Over the past 15 years, James Bond's bar choices have been parsed down to exactly three drinks: vodka martinis (shaken, not stirred), champagne, and whiskey on the rocks. This strict formula has been in place since The Living Daylights. But it wasn't always that way.
The literary 007 (and by extension, the film version) takes his drinking habits from his creator, Ian Fleming. Bond often shares a love for cocktails such as gin and tonics or stingers that would strike most of us as highly atypical. According to biographer Andrew Lycett, Fleming preferred gin and vermouth, and also liked the exotic drinks found around his winter home in Jamaica. "Fleming himself really didn't hold his drink very well. More than two glasses of wine at lunch time and he was done for."
According to notes from the archives of Random House, Fleming's publisher, this concern with sobriety found its way into the novels: "Drink relaxed Bond. His only rule was not to get drunk but perhaps for 20 years he had hardly gone to bed cold sober. His other rules were not to drink at midday or after dinner, and never to drink liqueurs." Why does 007 prefer his martinis "shaken and not stirred"? Lycett theorizes that Fleming thought stirring a drink diminished its flavors.
Interestingly, Fleming's novels reverse the simplification trend found in the films. In the initial books, the drinks are often window dressing, a device to show that Bond is indeed eating dinner in a swank restaurant or is traveling in a foreign country. But as the series progresses, the drinks and the circumstances surrounding them become increasingly more complex, more integral to the plot. This can be attributed to Fleming's maturation as a writer, his increased financial success, and his failing health. The latter found voice in the air of foreboding and melancholy that pervades the later novels, such as the opening chapters of both Goldfinger and Thunderball, where Bond's drinking leads to ruminations on health and mortality.
Obviously, Fleming used alcoholic beverages to emphasize the exotic locations to which Bond travels, with 007 often imbibing local wines or liquors. Some are very specific, such as when he drinks raki in Turkey or saké in Japan. Some are more general: when he's in the Western Hemisphere Bond usually has bourbon, and in the Eastern, he often drinks scotch. Above all, he prefers "solid" drinks.
There are many reasons for James Bond's appeal, including foreign locales, beautiful women and extreme danger. But a large part is certainly his love for the finer things (echoing the growth of our modern consumer culture), from clothes and cars to good food and well-made drinks. If you haven't read Fleming's novels, you might be surprised at the James Bond revealed within: a bored and somewhat cynical civil servant who sometimes drops his jacket on the floor. But as this section tries to show, you'll also encounter a man who definitely knows what he wants, especially at cocktail hour. And if we ourselves live vicariously through 007, at least we can have a few great martinis on the way.
IAN FLEMING
Born in 1908, Ian Lancaster Fleming was a former journalist and banker who went on to create one of the most enduring characters in literary history.
During World War II, Fleming served with British Naval Intelligence, where as assistant to the director he helped plot covert operations and, in a memo to America's William "Wild Bill Donovan," outlined a structure for the OSS, later to become the CIA. These experiences, combined with a natural ability at writing, led to the creation of secret agent James Bond.
In 1952, Fleming wrote Casino Royale at his Jamaican estate, Goldeneye. Like all his novels, it was met with mixed reviews from critics but delighted enthusiasm from readers. For the next 12 years, Fleming would pound out a new novel each year, his fan base growing with each installment, and eventually including the President of the United States, John F. Kennedy.
After several abortive attempts to translate Bond's adventures to the big screen, Fleming was convinced in 1961 to let Albert R. Broccoli and Harry Saltzman have a go of it. The result was Dr No, by any standards a trememdous hit and the beginnings of a cultural phenomenon that's now into its fourth decade with no signs of slowing. Fleming lived to see From Russia With Love hit theaters the following year, but died in 1964 before the release of Goldfinger, the film that would take 007 to unimagined heights of popularity.
Outside the Bond novels, Fleming wrote a regular column for the Sunday Times, the non-fiction book The Diamond Smugglers and the perennial favorite children's tale, Chitty-Chitty Bang-Bang.
In 1952, Fleming had a typewriter gold-plated and it's been said he used it to write all of the Bond novels at Goldeneye. On May 5, 1995, the typewriter was auctioned off by Christie's to an anonymous bidder for over 56,250 pounds. The bidder was later revealed to be movie Bond number 5, Pierce Brosnan.
Casino Royale (1953)
Live And Let Die (1954)
Moonraker (1955)
Diamonds Are Forever (1956)
From Russia With Love (1957)
Doctor No (1958)
Goldfinger (1959)
For Your Eyes Only (1960)
Thunderball (1961)
The Spy Who Loved Me (1962)
On Her Majesty's Secret Service (1963)
You Only Live Twice (1964)
The Man With The Golden Gun (1965)
Octopussy and the Living Daylights (1966)
The son of a Conservative MP and the grandson of a Scottish banker, Fleming was born into a family of wealth and privilege and was educated in England, Germany, and Switzerland. Before settling down as a full-time writer, Fleming was a journalist in Moscow (1929–33), a banker and stockbroker (1935–39), a high-ranking officer in British naval intelligence during World War II, and foreign manager of the London Sunday Times (1945–49).
Casino Royale (1953) was the first of his 12 James Bond novels. Packed with violent action, hairbreadth escapes, international espionage, clever spy gadgets, intrigue, and gorgeous women, the books became international best sellers. The Bond books gained wide popularity in the United States after the newly elected president, John F. Kennedy, named a Bond novel on his list of favourite books in 1961.
Bond, with his propensity for gambling and fast cars, became the prototype of the handsome, clever playboy-hero of the late 1950s and '60s. He was the symbol in the West of the burgeoning consumer age, indulging in only the best brand-name products and enjoying access to the foremost electronic gadgets of his day. To some readers, Bond's incessant name-dropping of commercial products was off-putting, but the tactic enabled Fleming to create a realism unusual in the popular fiction of his day. Bond's mannerisms and quirks, from the way he liked his martinis ("shaken, not stirred") to the way he introduced himself ("Bond, James Bond"), soon became famous around the world. All the Bond novels, notably From Russia, with Love (1957), Dr. No (1958), Goldfinger (1959), and Thunderball (1961), were made into popular motion pictures, although many deviated from Fleming's original plots.
Fleming's books were roundly criticized by many highbrow critics and novelists. Paul Johnson lambasted the Bond phenomenon in a famous essay titled "Sex, Snobbery, and Sadism," and the spy novelist David Cornwall (John le Carré) criticized Bond's immorality ("He's a sort of licensed criminal who, in the name of false patriotism, approves of nasty crimes"). Feminists have long objected to Bond's chauvinistic ways, and the Soviet Union, as the enemy in so many of Bond's Cold War capers, attacked Fleming for creating "a world where laws are written with a pistol barrel." Fleming countered that "Bond is not a hero, nor is he depicted as being very likeable or admirable.…He's not a bad man, but he is ruthless and self-indulgent. He enjoys the fight—but he also enjoys the prizes."
Despite (or because of) such criticism, the Bond stories grew in popularity. The 007 trademark became one of the most successful in merchandising history, giving birth in the 1960s to a spate of Bond-related products, from toys and games to clothes and toiletries. James Bond films continued into the 21st century, and they have reportedly grossed more than $1 billion; the book series has continued as well, under new writers. There are numerous Bond-related Internet sites and fan clubs around the world.
Fleming also published two collections of short stories featuring Bond. In addition, he wrote a children's book, Chitty Chitty Bang Bang (1964), which was made into a feature film and whose main character, Commander Pott, perhaps summarized best the Fleming/Bond philosophy of life: "Never say 'no' to adventures. Always say 'yes,' otherwise you'll lead a very dull life." Fleming's life and personality—from his wartime service and his caving and shark hunting to his and his family's hobnobbing with the rich and famous (when Fleming's father died, Winston Churchill wrote the obituary)—made him, in the opinion of many, a more compelling figure than even Bond, and as such he has been the subject of several biographies, including Andrew Lycett's Ian Fleming (1995).
Ian Fleming
Bondförfattare 1953-1966

Uppväxten
Ian Lancaster Fleming föddes den 28 maj 1908 i Mayfair, London. Han var den andra bland tre bröder. Hans äldre bror hette Peter och hans yngre, Michael. Deras farfar var den skotske bankmannen och miljonären Robert Fleming, så deras familj var mycket rik. När Ian var nio år dog hans far, Valentine, som officer i första världskriget, vilket gjorde hans mor, Evelyn, till änka vid 32 års ålder. Hans fars tidiga och heroiska död tillsammans med en uppfostran starkt präglad av hans mor hade ett stort inflytande på honom under resten av hans liv.
Fleming studerade vid Eton (där han vann deras "Victor Lodurum" [Tävlingarnas segrare] två år i rad). Ett av dessa år, 1924, vann han alla grenarna utom höjdhopp och 100 yard, en prestation som aldrig slagits varken tidigare eller senare i Etons historia. Hans ungdom dominerades av småproblem, det var inte sällan som bilar eller kvinnor var orsaken. Han lämnade Eton för att börja vid militärskolan i Sandhurst, men han passade inte som soldat, så han lämnade Sandhurst för att börja på en skola i Kitzbühel, Österrike.
Ian får jobb som journalist
1931 misslyckades han att få ett jobb för utrikesdepartementet och började istället jobba på nyhetsbyrån Reuter, där han bland annat bevakade rättegångarna mot de sex engelska ingenjörerna i Moskva 1933 som blev anklagade för spioneri. Då han kom hem från detta uppdrag blev han kontaktad av utrikesdepartementet, som var mycket nyfiken om hans åsikter om Moskva och Sovjetunionen. Efter den goda rapporteringen av rättegången slutade han jobba för Reuter och tog en styrelsepost i en bank i London, där han jobbade under de kommande sex åren. Det var under dessa år som han än en gång sändes till Moskva. Officiellt ingick han i en handelsdelegation, men inofficiellt jobbade han utrikesdepartementet (som hållit ett öga på den lovande unge mannens karriär sedan spionrättegångarna).
Underrättelseagenten Fleming
1939 blev han inbjuden till lunch med amiral Godfrey, som precis blivit utnämnd till chef för den engelska marinens underrättelsetjänst. Fleming började jobba för Godfrey och var inblandad i många av britternas hemliga operationer under kriget.
Han fick även stora kontakter med det som något år senare skulle bli den amerikanska underrättelsetjänsten OSS (som sen bytte namn till dagens CIA). Fleming hjälpte dem bland annat att skissa hur man skulle kunna bygga upp den nya byrå (dvs OSS) från grunden.
Till exempel bygger karaktären Felix Leiter på Thomas Leiter, miljonären Joseph Leiters son och nära vän med Fleming. Joseph var den som sålde landägorna runt Langley till OSS.
Miss Moneypenny-karaktären är baserad på Lady Victoire "Paddy" Ridsdale, som jobbade med Fleming i "Room 39" vid marinens underrättelsetjänst under andra världskriget. Fleming brukade "retas" med henne och kasta sin hatt över rummet på ett kappställ som han senare lät Bond fortsätta med i böckerna. "Room 39" var inblandat i mycket av de hemliga operationerna under kriget, bland annat den bluff, kallad "The Man Who Never Was", som lurade Tyskland vid Dagen D; de lade hemliga dokument på en död man och släppte kroppen i havet, så att tyskarna skulle kunna hitta den, då den flöt i land. Det var Paddy som skrev kärleksbrev och andra personliga saker, som kroppen hade på sig.
Under kriget drabbades Fleming av (minst!) två dödsfall i hans närmaste omgivning; hans dåvarande flickvän, Muriel, avled i sömnen under en tysk flygräd över London hösten 1945 och hans bror Michael avled som POW av en skada efter slaget vid Dunkirk 1940.

Efter kriget - Ian skaffar hus på Jamaica
Den 10 november 1945 blev kommendörkapten Fleming släppt från sina militära skyldigheter, och började leta efter någonting annat att göra. Han fick jobb av Lord Kemsley att organisera en utrikesbyrå åt dennes mediaföretag (Kempley Newspaper, som ägde bland annat Sunday Times). Fleming fick för detta den ganska stora lönen 5000 pund om året samt två månaders betald semester. De var dessa två månader (januari och februari) som han spenderade på sitt nyinköpta hus vid Oracabessa på Jamaicas norra sida. Han döpte huset till "Goldeneye". Detta namn kommer antingen från en operation med samma namn som Fleming planerade under kriget som gick ut på att förstöra Spaniens hamnar om Tyskland skulle invadera landet, eller också från Carson McCuller's bok "Reflection in a Golden Eye" (det kan ju också vara så att även operationen tagit sitt namn från boken).
James Bond föds
Det var här som Fleming i början av 1952 skrev sin första bok om agenten James Bond, "Casino Royale". Namnet på sin agent tog han från en författarkollega som skrivit boken "Birds Of The West Indies".
Det finns flera föreslagna anledningar varför han började skriva, en var att han gjorde det för att "komma över chocken att han skulle gifta sig vid 43 års ålder". En annan kan vara att han helt enkelt tröttnade på att vara "Peter Fleming yngre bror". Peter var vid detta laget redan en välrespekterad författare.
Efter att första utkastet till romanen var färdigskriven gifte sig Fleming den 24 mars 1952 med Anne Rothermere. Detta skedde i Port Maria's stadshus och Flemings vän Nöel Coward och hans sekreterare var vittnen.
Ian var så exalterad över sitt författande och att gå i sina egna favoritförfattares (Raymond Chandler, Eric Ambler, Georges Simeon med flera) fotspår att han den 17 maj 1952 beställde en gyllene skrivmaskin från The Royal Typewriter Company i New York. Det var på denna som han finputsade "Casino Royale" och skrev alla efterföljande böcker på.
I augusti samma år födde Anne deras son, Caspar Robert och i oktober fick "Casino Royale" ett OK från bokförlaget (Jonathan Cape), med en utgivning i april 1953.
För att lätta på skattebördan som hans nya karriär skulle innebära startade Fleming ett företag, kallat Glidrose Productions, med han själv som direktör. Detta företag hade sedan alla rättigheter till romanerna.
Ian Flemings vän, vapenexpert Geoffery Boothroyd, lånade honom en gång en Walter PPK-pistol. Fleming tyckte så mycket om vapnet att han såg till att Bond hade en och som tack för hjälpen baserade han karaktären Q på honom.
Det sägs att Fleming blev så imponerad av Sean Connery i rollen som James Bond att han i nästa bok ("I Hennes Majestäts Hemliga Tjänst") lät Bond bli skotte! Han uppskattade tydligen filmens Ursula Andress också, eftersom hon dyker upp i samma bok med en "fantastisk solbränna".
Det märks att Fleming är influerad av sin uppväxt och omvärld i böckerna, med fördomar mot både kvinnor och färgade.
En skillnad man märker mellan böckerna och filmerna är att i böckerna hade Bond oftast bara en kvinna/uppdrag, medan han i filmerna brukar ha två, tre stycken. Böckerna brukar också nämna tidigare kvinnor - och uppdrag - i efterföljande böcker och skapar på så sätt en större kontinuitet än filmerna.

Övriga utgivningar av Ian Fleming
Förutom Bondböcker har Fleming även skrivit en barnbok, "Chitty, Chitty, Bang, Bang". Detta kan man ju alltid jämföra med Bonds "smeknamn", Mr Kiss, Kiss, Bang, Bang. Denna bok kom ut 1964.
Den reseskildringsserie som han skrev för Sunday Times mellan 1959-1960 kallad "Thrilling Cities", har getts ut som en bok med detta namn.
Efter Flemings död publicerades 1965 hans sista bok, "The Diamond Smugglers". Den har ingenting med James Bond att göra och eventuellt visar att Fleming ville skriva om något annat än sin berömde agent.
Slutet
Sensommaren 1964 var Fleming på semester med sin fru och son och de bodde på hans favorithotell, Guildford i Sandwich Bay i Kent. Där fick han en hjärtattack och han fördes till Canterbury Hospital i Kent, där han avled strax efter. Klockan var 01:00 den 12 augusti.
Han ligger begravd i England, nära Sevenhampton, strax utanför Swindon i Wiltshire tillsammans med sin fru Anne och hans son Caspar. Anne avled 1981 i cancer och Caspar dog redan 1975 (självmord).
Det sägs att även om Fleming blev rik på sina böcker, så blev han aldrig riktigt nöjd med det han skrev. Hans fru, Anne, som hatade James Bond, sade efter Flemings död att den ende som Bond verkligen lyckades ta livet av, var hans skapare...
Mer information om Ian Fleming
Det finns flera böcker om Ian Flemings liv, "The Life Of Ian Fleming" av John Pearson, gjord på 60-talet, samt "Ian Fleming" av Andrew Lycett (från mitten av 90-talet).
Två TV-filmer har också gjorts. Dessa är 'Goldeneye' och 'Spymaker'.
Ian Fleming har även skrivit följande böcker:
1957 "The Diamond Smugglers"
1959-60 "Thrilling Cities" (1965 "Laddade Metropoler")
1964 "Chitty, Chitty, Bang, Bang"
Bakgrund
Ian Fleming var sonson till en mycket rik skotsk bankman, Robert Fleming, och son till officeren Valentine Fleming som dog under första världskriget. Ian Fleming växte upp som den äldste av tre bröder tillsammans med sin mor Evelyn Fleming (som han enligt vissa källor kallade "M", se M). Han var kusin till skådespelaren Christopher Lee.
Han fick en klassiskt ståndsmässig utbildning vid Eton och utmärkte sig där på sportarenan. En annan arena han utmärkte sig på var dock inte gängse på Eton, nämligen den amorösa: Fleming hade samma lust till kvinnor som sin Agent 007.
Efter sina studier sökte han till militären där han inte passade in så väl. Före andra världskrigets utbrott tjänstgjorde han som journalist vid Reuter och bevakade bl.a. en spionrättegång i Moskva. En inbjudan till en lunch med amiral Godfrey 1939 ledde till att han värvades av den brittiska säkerhetstjänsten. Fleming blev hemlig agent för britterna under kriget. Den amerikanska underrättelseorganisationen OSS fick många goda råd av Fleming då man startade upp sin verksamhet. OSS blev grunden till dagens CIA. Det var också under sin tid i OSS som han först började slipa på en idé som så småningom blev James Bond-böckerna.
James Bond
Flemings semestrar i huset Goldeneye på Jamaica var sysslolösa (bortsett från umgänget med de andra Londoncelebriteterna som semestrade där, bl.a. Noel Coward). Fleming satte därför igång att skriva romaner. År 1952 ser James Bond dagens ljus i Casino Royale och sedan rullar det bara på med ungefär en bok om året. James Bond är i mångt och mycket Ian Fleming själv. Även om Bonds uppdrag är fiktiva så finns stoff i böckerna från Flemings egen tid som hemlig agent och spion. Ian Fleming ledde en hemlig grupp på 200 officerare under andra världskriget och lärde då känna Patrick Dalzel-Job. Dalzel-Job var en agent som hade svårt att lyda order men var språkbegåvad och en riktig hjälte. Han kunde spränga krigsfartyg, manövrera miniubåtar och åka skidor baklänges. Patrick Dalzel-Job var själv författare men läste aldrig böckerna om James Bond. Han avled 2003. En annan förebild för James Bond var Fitzroy MacLean, en skotsk soldat, diplomat och författare.
Den överklassbakgrund som Fleming hade och den koloniala tidsanda som han vuxit upp under märks ibland tydligt i till exempel hans beskrivning av kvinnor och färgade. Först var Fleming emot att Sean Connery skulle gestalta James Bond eftersom Connery kom från ett fattigt arbetarhem i Skottland och dessutom inte hade gått på Eton. Fleming hade hellre sett till exempel sin kusin, Christopher Lee, i huvudrollen. (Lee skulle dock senare få rollen som Bondskurken Fransisco Scaramanga.) Efter den första filmen, Agent 007 med rätt att döda 1962 var dock Fleming så imponerad av Sean Connery att han lät James Bonds rötter förläggas till Skottland och få delar av sin utbildning på Fettes College, en internatskola i Edinburgh.
Efter flera turer med rättigheterna kring romanen Åskbollen (se vidare om upphovsrätten till romanen Åskbollen och filmen med samma namn), och efter ett alltför vidlyftigt leverna blev Flemings hälsa allt sämre. Under konvalsensen från en hjärtattack skrev han barnboken Chitty Chitty Bang Bang. Men krafterna tröt snart och vid 56 års ålder dog han i ännu en hjärtattack.
Ian Flemings fru sedan 1952, Anne Rothermere, hatade James Bond och ansåg att det enda den figuren gjort var att ta ihjäl hennes make. Sonen Caspar Robert tog sitt liv 1975 och Anne dog 1981 i cancer.
Fifty-six-year-old Ian Fleming died of a heart attack on the morning of August 12, 1964, in Canterbury, Kent, England, and was later buried in the churchyard of Sevenhampton village, near Swindon. Upon their own deaths, Fleming's widow, Ann Geraldine Mary Fleming (1913–1981), and son Caspar Robert Fleming (1952–1975), were buried next to him. Caspar committed suicide with a drug overdose.
Bondböcker efter Fleming
Efter Flemings död har andra författare fortsatt skriva om James Bond. Kingsley Amis skrev under pseudonymen Robert Markham boken Colonel Sun (1968). Mellan åren 1981 och 1996 skrev John Gardner 16 st böcker. Sedan har Raymond Benson skrivit 12 böcker om Bond och numera är Charlie Higson den officielle Bondförfattaren.
Filmer om Fleming
Fleming har gestaltats på film två gånger: dels i filmen Goldeneye (1989) med Charles Dance i huvudrollen, och året efter i Spymaker med Jason Connery (Sean Connerys son) som Fleming.
Bibliografi

Casino Royale (1953; Casino Royale)
Leva och låta dö (1954; Live And Let Die)
Attentat (1955; Moonraker)
Döden spelar falskt (även Diamantfeber) (1956; Diamonds Are Forever)
Kamrat Mördare (även Agent 007 ser rött) (1957; From Russia With Love)
The Diamond Smugglers (1957) (ej Bond)
Döden på Jamaica (även Dr. No) (1958; Doctor No)
Goldfinger (1959; Goldfinger)
Ur dödlig synvinkel (noveller) (1960; For Your Eyes Only)
Åskbollen (1961; Thunderball)
Älskade spion (1962; The Spy Who Loved Me)
I Hennes Majestäts hemliga tjänst (1963; On Her Majesty's Secret Service)
Thrilling Cities (1963) (ej Bond)
Man lever bara två gånger (1964; You Only Live Twice)
Chitty Chitty Bang Bang (barnbok) (1964)
Mannen med den gyllene pistolen (1965; The Man With The Golden Gun)
Octopussy (noveller) (1966; Octopussy And The Living Daylights)
Ian Fleming introduces Jamaica

Fact File


Ian Lancaster Fleming was born on May 28, 1908 into a wealthy family, which owned Fleming's Bank. Like his brother Peter, the writer of many popular travel books, has was educated at Eton.
Fleming died of heart failure at the age of 56 in 1964. Fleming bought the demolished Warneford Place, formerly the home of Lord Banbury, in 1960. He moved in with his wife Ann when building on the new Sevenhampton Place was completed three years later.
The Flemings already had a home in Jamaica, but Sevenhampton was regarded as his true home, albeit for a brief period before his death, and he kept in touch with local affairs. He became vice-president of Swindon Artists' Society, made donations to local clubs and backed his prospective Tory MP Charles Morrision in 1964.
0070 was the German diplomatic code used to send the Zimmerman telegram from Berlin to Washington. According to a report in the Swindon Advertiser, dated August 15, 1964.
The closest you can get to Sevenhampton via public transport is the South Marston Industrial Park. Dropped there by the No.7 bus, it's a further two-mile hike to the village by way of a long and winding road, passing along the way the Maranatha Christian School.

Welcome to Sevenhampton

FOR those bereft of private transport, Sevenhampton is all but cut-off from the rest of the county. Incredible when you think this tiny hamlet of 20 or 30 houses is actually no more than a 20-minute bus ride (if buses actually travelled there) from the Swindon's bus station

But it's worth a visit, if only to pay homage to one of the UK's best-known authors. Someone whose gold-plated typewriter turned the vodka martini (shaken, you understand, not stirred) into the world's most iconic drink.

Yet despite the cultural phenomenon spawned by this ex-navy intelligence officer's suave, urbane creation, nothing in this village exists to indicate that the author of one of Britain's best loved exports lies buried here, together with his wife, Ann, and son, Caspar. Indeed, it seems almost incomprehensible that Ian Fleming, who gave the world the double-zero prefix and Pussy Galore, should lie so undisturbed in such a modest little grave.

True, instead of a gravestone, there is an obelisk within the 20 or so other gravestones that neatly surround Fleming's last resting place, but cast aside any thoughts of grandeur - it is a plain, very modest memorial that gives no hint that the body lying beneath entrusted to the world the jewel that is Bond . . . James Bond.

The village is home to a collection of houses so perfect and picture-postcard pretty you could be forgiven for thinking you'd wandered into an episode of The X-Files. A single red phone box even boasts a Yellow Pages - in perfect condition, with not a single page torn or even creased.


The church itself is small but perfectly formed, another delightful miniature and falls under the umbrella of the parish of St Michael and All Angels, Highworth, the deanery of Swindon and the diocese of Bristol.

Fleming's grave is to the left of the church gate, along a well-kept path, looking forlorn and austere. The memorial simply reads: "In Memoriam Ian Fleming B 28 May 1908 D 12 Aug 1964. Omnia perfunctus vitae praemia marces". Buried with him is his wife Ann: "Ann Geraldine Mary Fleming 1913-1981. There is none like her, none" and his son, Caspar: "Caspar Robert Fleming 1952 - 1975: To cease upon the midnight with no pain"
Den förste skådespelare som spelade James Bond var inte Sean Connery utan , en norskättad amerikan vid namn Barry Nelson.

Ian Flemings första Bond-roman, "Casino Royale," gavs ut i England 1953 och i USA året därpå.


Ian Fleming sålde snabbt filmrättigheterna till romanen till tv-bolaget CBS för endast 1000 dollar. Redan året därpå, 1954, visades som en tv-film i USA.

Den 21 oktober 1954, kl 20.30, visades i amerikansk tv en timslång omarbetning av Casino Royale i form av en direktsänd teaterpjäs. Programmet ingick i serien "CBS Climax Mystery Theater", där man varje vecka sände spänningshistorier i teaterform. Direktsändningen medförde givetvis vissa begränsningar i återgivningen av bokens intrig. Filmen var uppdelad i tre akter för att ge utrymme för reklamavbrott.

Regissören hette William H Brown och programmet presenterades av William Lundigan. Man hade tagit sig vissa friheter med Flemings originaltext. Bond var här en amerikansk agent och hade fått öknamnet "Card Sense Jimmy Bond". Felix Leiter hade blivit brittisk agent, men hade fått förnamnet Clarence.

Bond spelades alltså av Barry Nelson, medan skurken Le Chiffre spelades av ingen mindre än Peter Lorre, känd från storfilmer som "Casablanca". Linda Christian hade den kvinnliga huvudrollen som Valerie Mathis (i boken heter hon ju Vesper Lynd). Intrigen följde annars romanen rätt väl och utspelades i Monte Carlo vid baccarat-bordet.
En hel del övertydliga förklaringar av casinospel fick läggas in i filmens dialog eftersom tv-publiken inte automatiskt kunde förväntas känna till hur man t ex spelar Baccarat eller Chemin de fer.

TV-programmet vållade ingen uppståndelse, fick halvbra kritik och glömdes sedan bort. Länge trodde man att inget bevarats till eftervärlden av denna version av Casino Royale.
En filmsamlare vid namn Jim Shoenberger gick 1981 igenom gamla filmburkar med innehåll som skulle kastas, och återupptäckte då en välbevarad upptagning av programmet. Om det inte hade angivits "svart/vitt" på filmburken, hade Shoenberger kastat bort innehållet i tron att det var 1967 års Casino Royale-film. Han upptäckte då att filmrullen innehöll 1954 års tv-film.

Det gamla TV-programmet visades sedan offentligt för första gången i juli 1981 vid en James Bond Weekend i Los Angeles. Barry Nelson var inbjuden hedersgäst.
"Min roll var illa skriven, utan charm eller någonting. Min entré i programmet var verkligen komisk och det var inte bra, för det var inte alls meningen", sade Nelson i en intervju.
| | |
| --- | --- |
| | Ian Fleming big |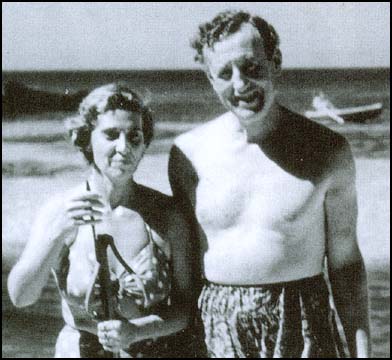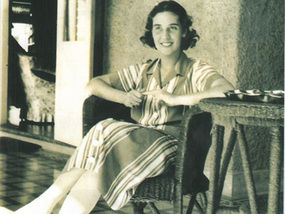 Ian Fleming Blanche Blackwell Ian Fleming Blanche Blackwell