Skyfall Featurette: Behind the Scenes with Naomie Harris

http://www.moviefanatic.com/video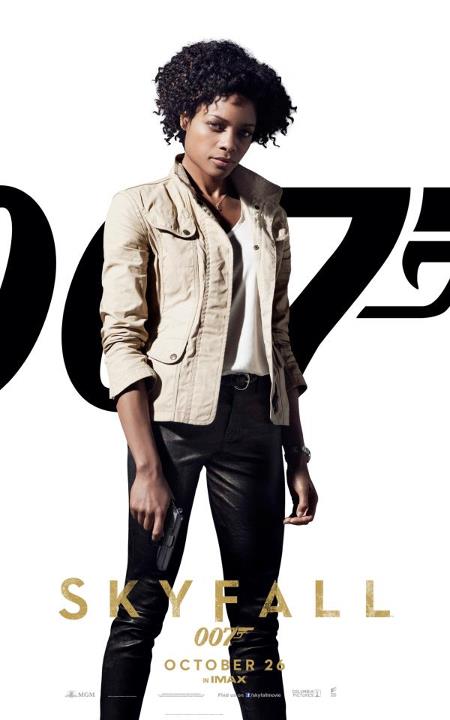 English actress Naomie Harris is the only child of television scriptwriter Lisselle Kayla. She showed an interest in acting from an early age and attended the prestigious Anna Scher Theatre School. From here, Harris won roles in various projects, such as Simon and the Witch and The Tomorrow People. She went on to study social and political sciences at Pembroke College
Naomie Harris is an English actress best known for her role of Calyso in Pirates of the Caribbean 2 and 3, Trudy in Miami Vice, and as the staring role of Selena in Danny Boyle's 28 Days Later.
Born:
Naomie Melanie Harris
in London, England, UK

Naomie Harris plays Eve (not Moneypenny), and she's out in the field fighting alongside Bond (Daniel Craig) against villains played by Javier Bardem and Ola Rapace. On Sunday afternoon, during a roundtable interview in Istanbul, Turkey (where they're currently filming), Harris talked about how she got involved in Skyfall, her character, preparing to do the action, what makes Craig special as Bond, her favorite Bond girl, what it's like to work for director Sam Mendes, her reaction to reading the script for the first time, and a lot more. Hit the jump to listen or read the interview.

As usual, I'm offering you two ways to get this interview: you can either for the audio, or the full transcript is below. Skyfall opens October 26 in the UK and November 9 in the US.