Gunnar Schäfer name is James Bond Visitors in James Bond Museum Sweden

.

Since 1959 James Bond 007 Museum Sweden, Nybro.
The 007 museum 1000 sq.m. world`s only James Bond 007 Museum
Emmabodav. 20, 38245 Nybro


Contact: 007museum@telia.com

Phone+4648112960 Open Daily 10-17 Sat 10-14 Media To do and see Buy/Köp info Links
James Bond Theme Party PPKGuns Omega Bmw Bollinger Corgi, Cd, Swatch Posters, Specials James Bond store

Sony Ericsson K800i Swedish M600i






Casino Royale Bollinger CR Ian Fleming
Nu lanserar James Bond 007 museet i Nybro en helt ny Collection av Dry Martini glas och Champagne glas som är designade med "007" framtagna i Nybro av James Bond Gunnar Schäfer .OBS! Endast en mycket begränsad upplaga finns tillgängliga. Östran om bondglaset Men glaskoncernen är kritisk
| | |
| --- | --- |
| 007 Design Collection Dry Martini, Champagneglass from James Bond 007 Museum and Gunnar Schäfer. | 007 Design Collection Dry Martini, Champagneglass from James Bond 007 Museum and Gunnar Schäfer. |
| 007 Design Collection Dry Martini, Champagneglass from James Bond 007 Museum and Gunnar Schäfer. | |
Alessi Wine cooler Bolly, from Ay Bollinger Design Jasper Morrison





ALESSI Bolly Wine Cooler

Located on the shores of Lake Orta, Alessi has established itself as the 'factory of Italian design'. Founded in the 20's, today they pride themselves in the art of houshold objects manufactured with stainless steel. Born in London in 1959, Jasper Morrison studied design at Royal College of Art and at the HdK in Berlin. Editor of the Design Year Book 1999 with a passion for the history of design, Morrison designs for Cappellini, Vitra, Magis, Flos, Rosenthal and Sony. His Bolly Wine Cooler for Alessi was developed in collaboration with French champagne producer Bollinger. 18/10 stainless steel mirror polished.

"Bolly", the wine cooler designed by Jasper Morrison, was developed in collaboration with the well-known French champagne producer Bollinger and is an addition to the family of objects created by our favourite British designer.



Materials & Finishes Wine cooler in 18/10 stainless steel mirror polished or mat. Dimensions Height: 225mm x Diameter: 220mm Volume: 3.6L
| | |
| --- | --- |
| Bollinger Champagne weinecooler | We have always specialized in the specific ambit of bar and wine service objects. Initially, in the 1920s and 1930s, these were silver-plated brass and alpaca items, followed by Carlo Alessi's 1940s pop series. More recently there was the "Avio" series by Mazzeri and Massoni, still included in our catalog, with the 1957 shaker (art. 870) certainly the world's best-selling object of its type. In the late 1970s Sottsass designed decidedly professional objects. For a while we have been working on a new series, which has been entrusted not to one but to a number of designers. We are now presenting the first two results of this design operation. The "Cosmo" shaker, designed by Marc Newson, with an ultra thick glass body finished in a fine diamond pattern to enable a perfect grip, and with a plastic central section and lid. "Bolly", the wine cooler designed by Jasper Morrison, was developed in collaboration with the well-known French champagne producer, Bollinger of Ay, and is an addition to the family of objects created by our favorite British designer. |
| Bollinger Champagne cooler and champagne glasses | Bollinger Champagne cooler and champagne glasses |
| | | |
| --- | --- | --- |
| Champagne glasses Bollinger an Champagne Special Cuvee | Champagne glasses Bollinger | Champagne glasses Bollinger |
THE OFFICIAL CHAMPAGNE BOLLINGER POSTER OF JAMES BONDS
QUANTUM OF SOLACE.

LA GRANDE ANNÈE 1999

Size = 420mm x 295mm, endast denna storlek är framtagen.

Är du nyfiken?
Beställ då James Bond Bollinger Champagne Poster genom att betala in 425:- till James Bond 007 Museum
på bankgiro 107-9433, postgiro 4916908-9.
OBS! Ange namn och adress på inbetalningen så kommer Bollinger Champagne poster med posten.

THE OFFICIAL CHAMPAGNE BOLLINGER POSTER OF JAMES BONDS
QUANTUM OF SOLACE.

LA GRANDE ANNÈE 1999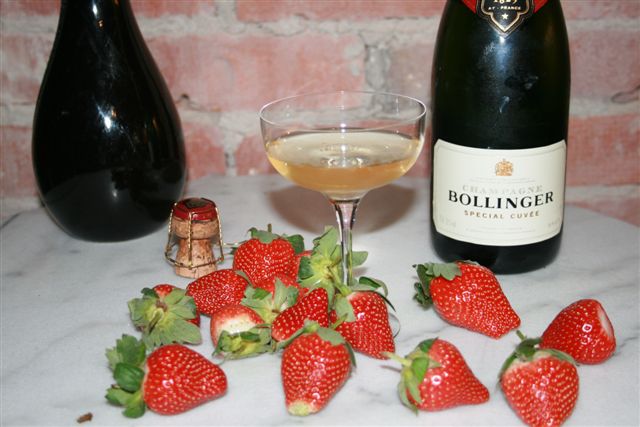 Champagne Bollinger Speciell Cuvee` med Jordgubbar. Foto tagen i Goldeneye huset i Kalmar
Champagne Bottle Sizes
The Champagne bottle design is born as much out of style as it is necessity. The thick glass with its gently sloping shoulders and a deep punt (the indentation on the underside) are necessary as the pressure inside the bottle is 80-90psi (3 x the pressure inside an average car tyre).

Quarter Bottle 0.2 litres
Half Bottle 0.375 litres
Bottle 0.75 litres
Magnum (2 bottles) 1.5 litres

Jereboam (4 bottles) 3 litres
Jeroboam (actually Jeroboam II), was the King of Israel during the year of Rome's founding (753 BC)

Rehoboam (6 bottles) 4.5 litres
A son of Solomon, Rehoboam (meaning "the clan is enlarged" according to Willard Espy) became king of Judah in 933 BC.

Methuselah (8 bottles) 6 litres
Methuselah was an antediluvian patriarch described in the Old Testament as having lived 969 years and whose name is synonymous with great age. He may well have evolved from a character of earlier Sumerian legend who lived for 65,000 years.

Salmanazar (12 bottles) 9 litres
Shalmaneser (alternatively spelled Salmanazar) was an Assyrian monarch who reigned around 1250 BC.

Balthazar(16 bottles) 12 litres
Balthazar ("King of Treasures") is the traditional name of one of the Three Wise Men, the other two being Melchior ("King of Light") and Gaspar ("The White One"). Many scholars nowadays tend to characterize the trio not as kings but rather as Zoroastrian priests, while others speculate that at least one of them was a king -- namely Azes II of Bactria who reigned from 35 BC to 10 AD. Whatever their occupations, legend and German tourist brochures have it that the Three Wise Men -- or at the very least their skulls -- lie buried in a golden shrine at Cologne Cathedral.

Nabuchadnezzar (20 bottles) 15 litres
Nebuchadnezzar, originally nabu-kudurri-usur meaning "Nabu protect the boundary," became King of the Chaldean Empire in 604 BC. He was actually the second Nebuchadnezzar; a less celebrated Nebuchadnezzar I preceded him by 500 years.
VISIT AT THE CHAMPAGNE HOUSE BOLLINGER 2008-09-08 BOND JAMES FROM 007 MUSEUM IN SWEDEN NYBRO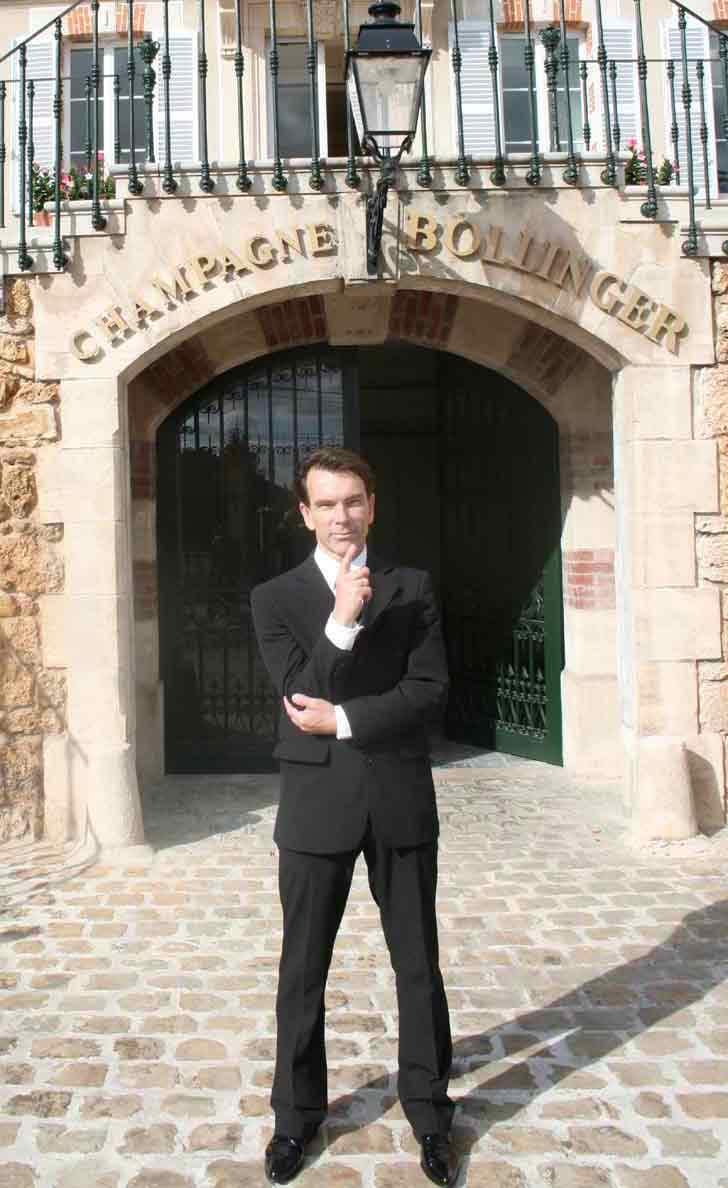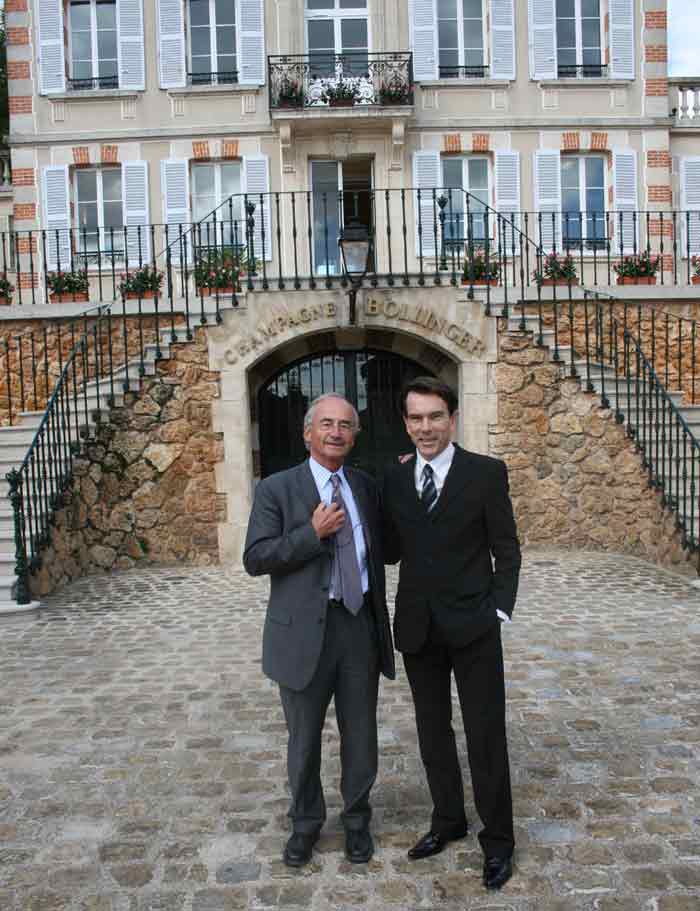 President Gunnar James Bond Schäfer from James Bond 007 museum at the Bollinger Champagne House 2008-09-08
President Bollinger House Ghislain de Montgolfier and President Gunnar James Bond Schäfer James Bond 007 museum 2008-09-08 in AY Frankrike

Champagnehuset Bollinger har levererat champagne till Hans Majestät Konungen av Sverige GUSTAF VI ADOLF Stockholms Slott 9 MAJ 1951.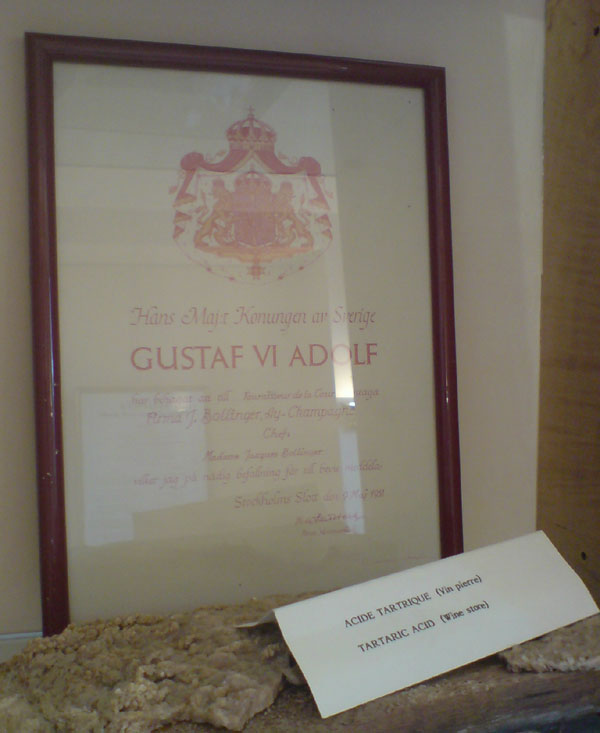 Firma :Bollinger, AY Champagne Frankrike Chefs Madame Jacques Bollinger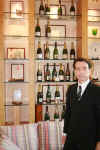 Bollingerbilder från besöket
Copyright © 1959-2017 www.007Museum.com All Rights Reserved





James Bond 007 Museum Nybro, Sweden . www.007museum.com
Contact: 007museum@telia.com tel. +46-481-12960 .Open Daily 10.00 - 17.00 (lunch 13-14) Sat 10.00-14.00
Adress: James Bond 007 Museum, Emmabodav.20, 382 45 Nybro, Sweden 0481-12960
James Bond Materials© 1962 - 2017 United Artists Corporation and Danjaq, LLC. 007 Gun Logo© 1962 United Artists Corporation and Danjaq, LLC. 007 Gun Logo, Iris Logo,
JAMES BOND and all other James Bond related trademarks - Danjaq, LLC. All Rights Reserved. Copyright