Gunnar Schäfer changes name to James Bond
Bond 24 October 23 2015
.


since 1965
James Bond 007 Museum Sweden, Nybro.
The 007 museum over 800 sq.

Contact: 007museum@telia.com Phone 0046-0481-12960





. Open Daily 10 -17 (lunch 13-14) Sat 10-14 Sunday closed
JAMES BOND THEME PARTY VIP Event Rent James Bond 007 Museet Bachelor party 007museum_Bond_flyer.pd
Bmw Dvd/Vhs Swatch Bic Bollinger Corgi Posters Specials James Bond 007 store Literature Cd Game PPKGuns Mmber Guest
Media Links Buy/info
Travel to Sweden and visit the James Bond 007 Museum by airplane and train... James Bond Museum Sweden Nybro
James Bond Schäfer till SR/Kronoberg 17/11 Västergatan 10-11.
Där kommer jag att prata om min nya bok
"JAMES BOND EN FADERSGESTALT"
Välkomna att lyssna på intevjun.
http://www.sr.se/cgi-bin/kronoberg


Jocke Wallgren intervjuade James Bond/Gunnar Schäfer


Han kan allt om Bond

Gunnar Schäfer är James Bond-fantasten från Nybro som har startat Sveriges första James Bond-museum.

Nu har han skrivit boken "En fadersgestalt" där han bland annat berättar om hur bondskaparen Ian Flemming blivit något av ett substitut för hans egen pappa som försvann när Gunnar bara var två år gammal. I Västergatan berättade han om sin bok och varför han valde att skriva den. Jocke Wallgren
Del 1

Del 2

Del 3

Författare: Gunnar Bond James Schäfer.



Jocke Wallgren är ditt sällskap under förmiddagarna med Västergatan.
Bond...James Bond alias

Gunnar Schäfer blir intervjuad av Marina Axelsson 17 juni 2008 kl.11.03-12.00

Lyssna på P4 Kronoberg via webben t del 1 RK17juni.mp3 del 2 RadioK20080617.mp3 del 3 RK20080617.mp3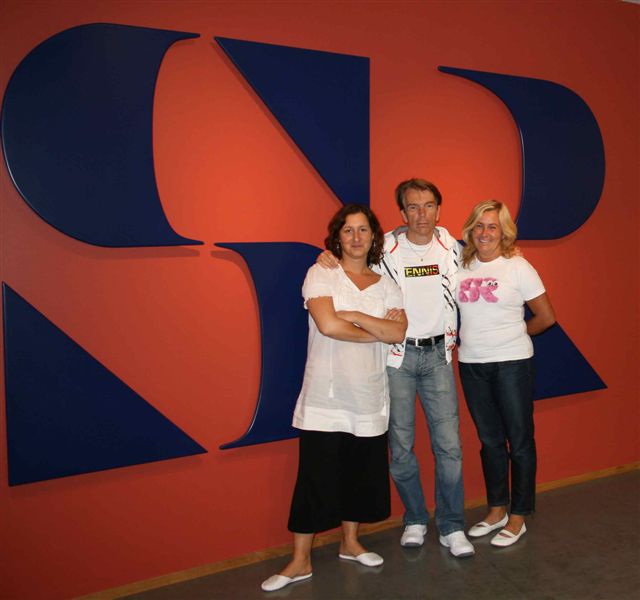 Marina Axelsson Gunnar James Bond Schäfer samt Carina Bergqvist 17 juni 2008 kl.11.03-12.00

Gunnar James Bond Schäfer 17 juni 2008 kl.11.03-12.00 Radio Kronoberg.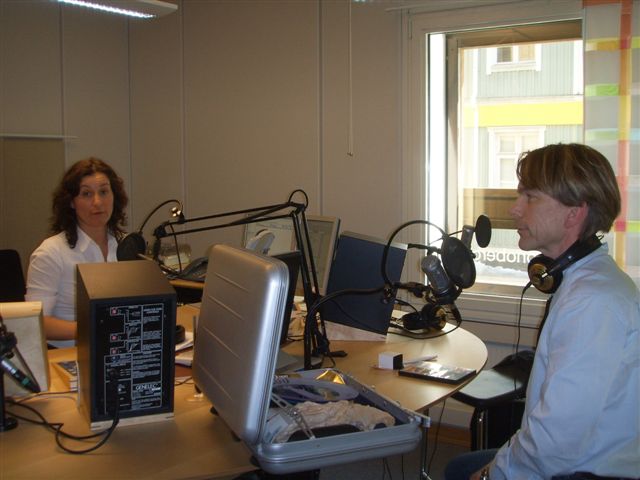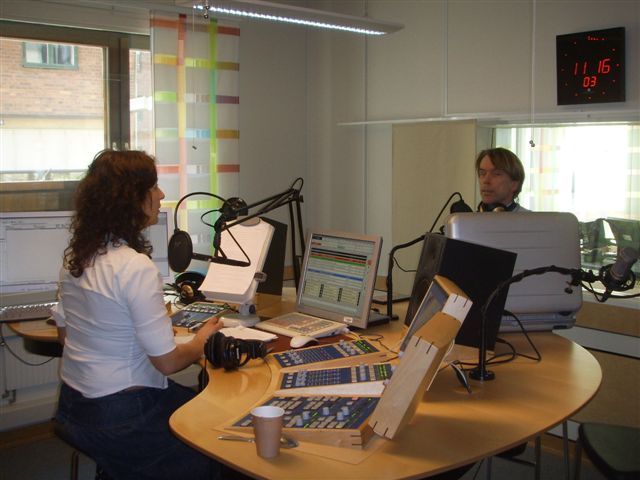 Copyright © 2001-2014 www.007Museum.com All Rights Reserved
James Bond Materials© 1962 - 2014 United Artists Corporation and Danjaq, LLC. 007 Gun Logo© 1962 United Artists Corporation and Danjaq, LLC. 007 Gun Logo, Iris Logo,
JAMES BOND and all other James Bond related trademarks - Danjaq, LLC. All Rights Reserved. Copyright