New James Bond Movie "No Time To Die" (2021)
www.007museum.com/crockett-jones.htm
www.007museum.com/crockett_jones_james.htm
Crockett & Jones have revealed the styles that will appear in No Time To Die, and a 007 Limited Edition shoe, the 'James'.
https://www.crockettandjones.com/james-bond-no-time-to-die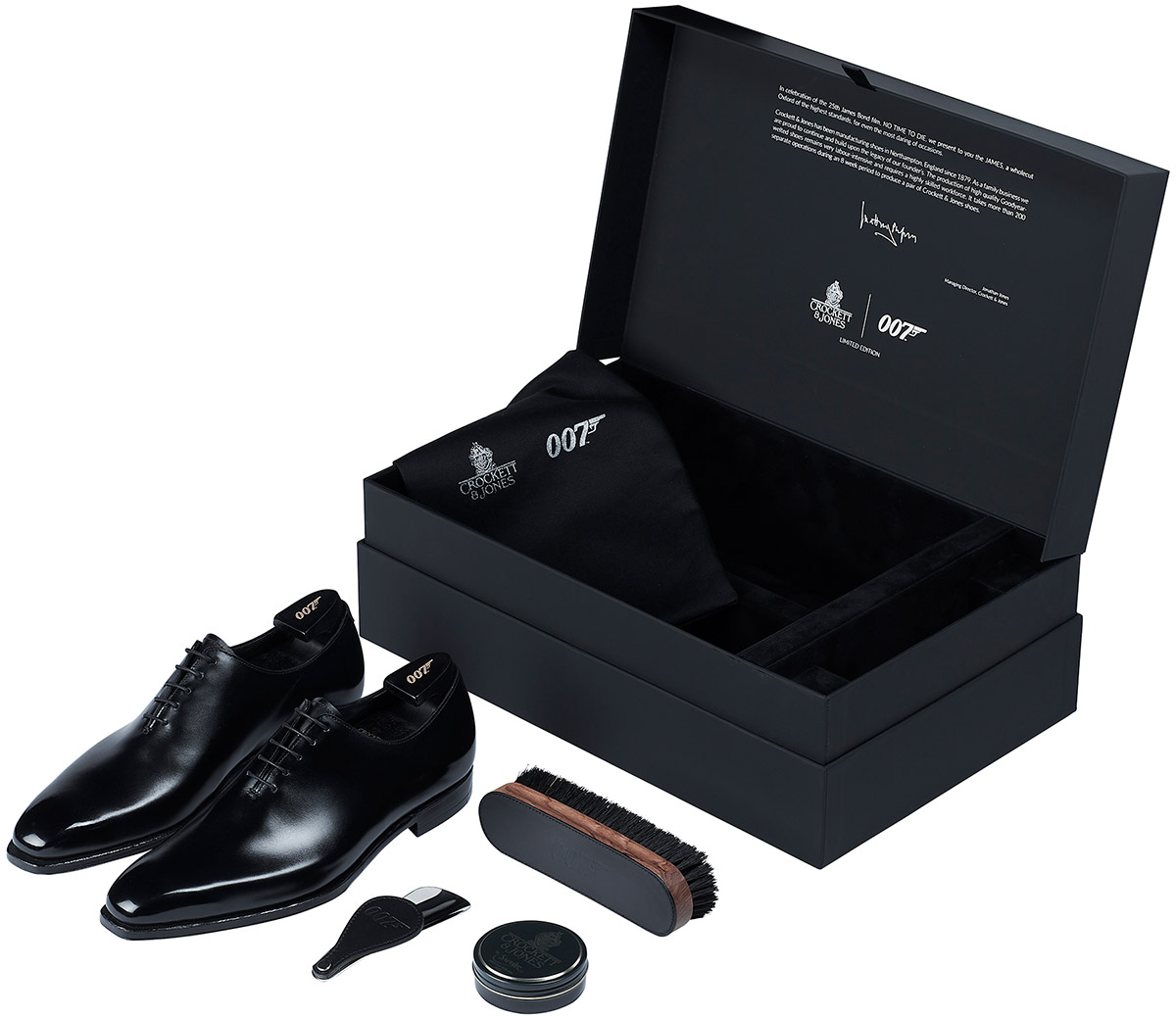 Exclusive 007 packaging with shoe horn, brush and hand-made shoe trees
Crockett & Jones 'James' 007 Limited Edition, set against of an Aston Martin DB5
The black box calf perfectly highlights the contours of Last 348, a classic, chiselled form and arguably the most innovative last from a generation of shoemakers. Fully leather lined, James features an all-black interior with silver foiled logo.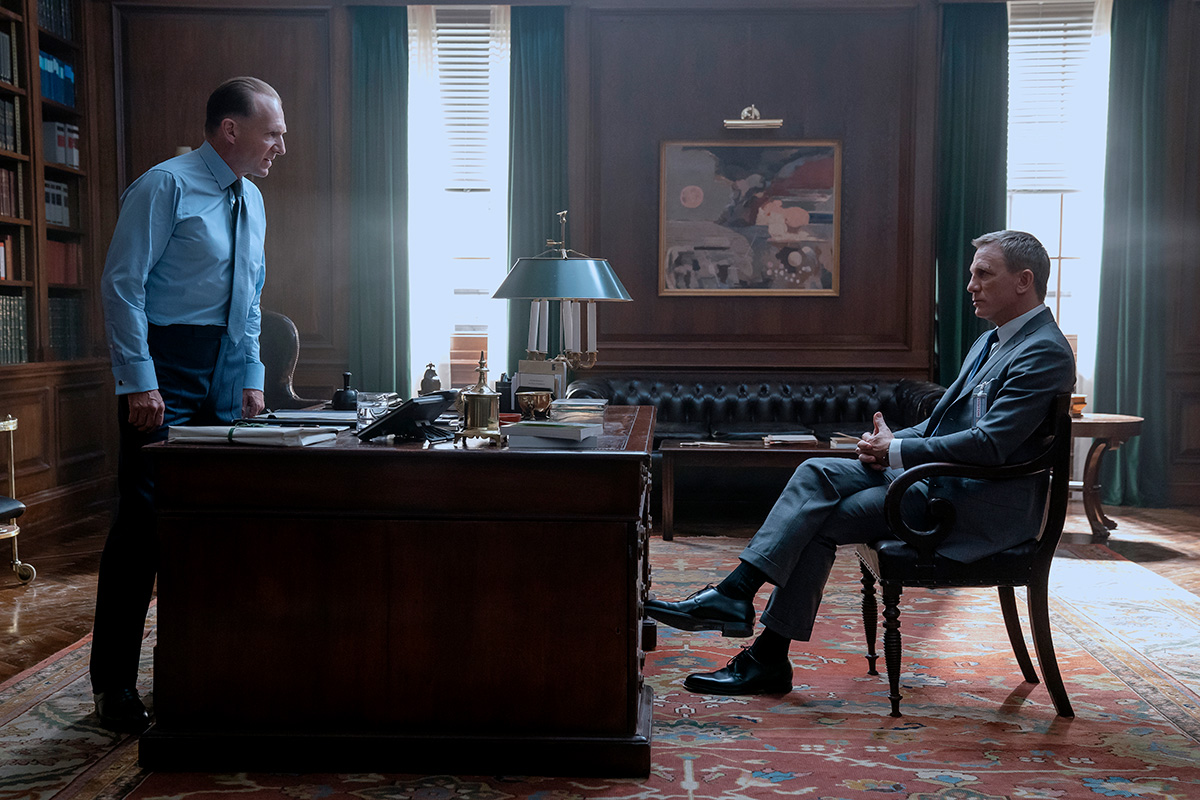 James Bond in M's office, wearing a Tom Ford suit and Crockett & Jones Highury shoes in black calf
The Crockett & Jones Highbury in black calf is a plain-fronted three-eyelet Derby shoe made from the finest calf leather, featuring Crockett & Jones's City rubber sole.
Crockett & Jones Tetbury chukka boots.
In the Turkey and Shanghai actions scenes in SkyFall (2012), James Bond (Daniel Craig) wears Crockett & Jones Tetbury chukka boots.
The Tetbury shoes worn by Bond are made from the finest antique nubuck with Dainite rubber soles. The Tetbury is also available in dark brown, or in brown or black suede.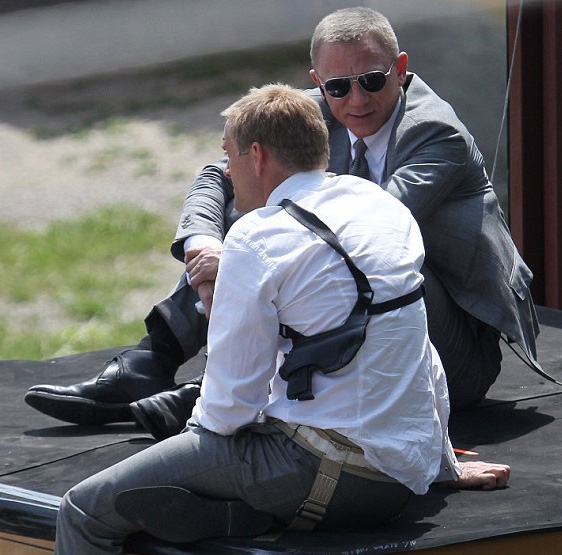 Daniel Craig and his stunt man during a shoot for the rooftop train scene. The Crockett & Jones Tetbury chukka boots are clearly visible.
The original Crockett & Jones Tetbury from Skyfall is available at their website for $590.00.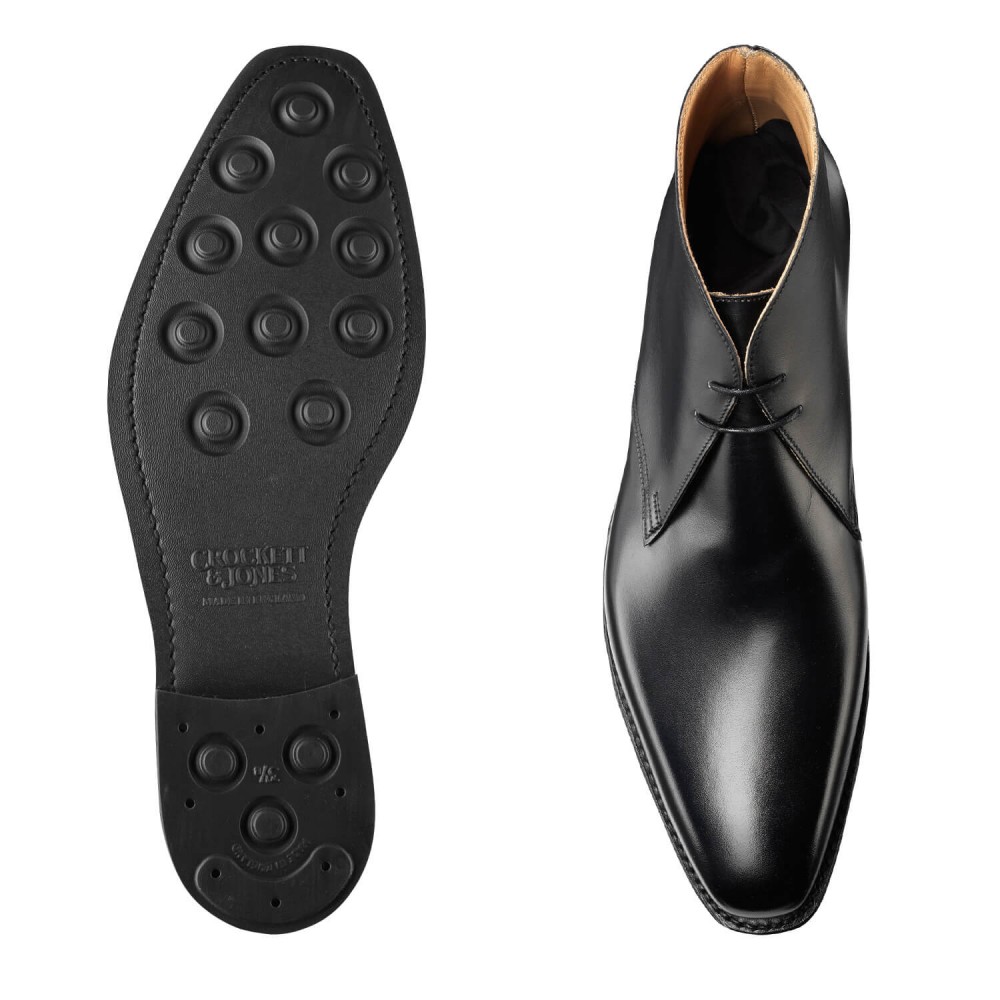 On display in James Bond 007 Museum/Exhibition Nybro Sweden.