Taj Lake Palace
Later in the film, Bond visits Octopussy's home, a structure which is another palace, the Taj Lake Palace, also known as the floating palace, now a hotel. Located on a natural foundation of 4 acres (16,000 m2) rock on the Jag Niwas island in Lake Pichola, the beautiful Taj Lake Palace hotel has 83 rooms and suites featuring white marble walls.
Click here for prices and availability
. The hotel can only be reached by boat (or crocodile suit) and features several filming locations, including the pond where Bond sees Octopussy and the terrace where Bond and Octopussy have a chat.
The palace was built in 1743 - 1746 under the direction of the Maharana Jagat Singh II as a royal summer palace. Over the years the palace deteriorated badly and only in the 1960s the palace was finally restored and turned into a hotel. In 2000, a second restoration was undertaken.
CEO/President James Bond Gunnar Schäfer from James Bond 007 Museum Nybro Sweden with Regional Security Manager Rajasthan Virendra S. Champawat Taj Lake Palace Udaipur.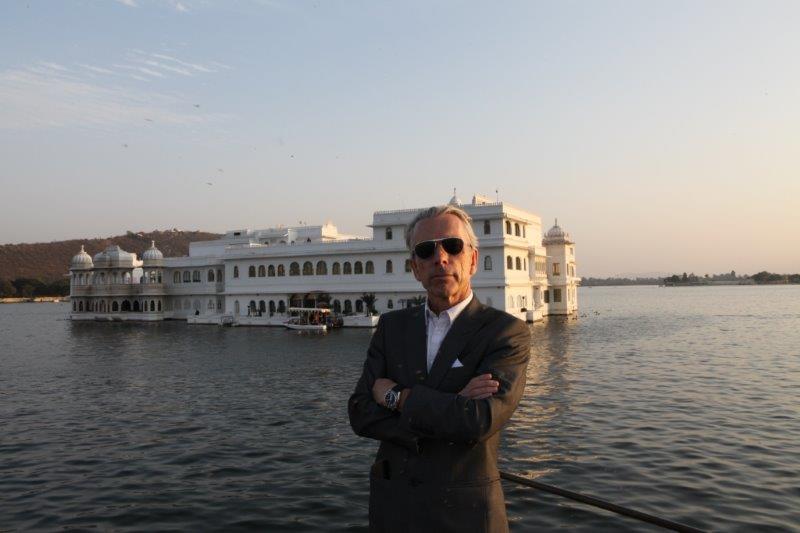 James Bond Gunnar Schäfer at the Garden of Taj Lake Palace where the Octopussy girl Bond sees bath and relax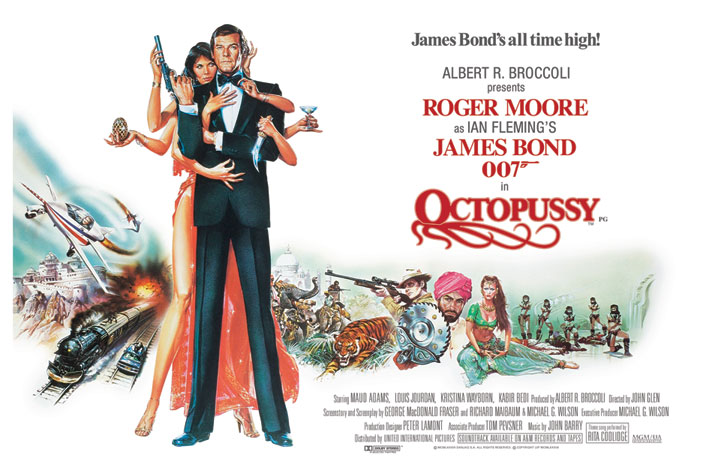 James Bond Gunnar Schäfer at the Garden of Taj Lake Palace where the Octopussy girl Bond sees bath and relax